It's finally March and my internship search has officially come to an end. A very good ending. I will begin my internship at IKEA headquarters in Älmhult next month, together with my coursemate, Susanna. We will both be working on a project together under the same supervisor. I'm so excited! It means so much to me to have this real work experiences and IKEA is as Swedish as it gets. After searching around for accommodation for sometime, we have finally found the perfect place two days ago and we are looking forward to the move to Älmhult at the end of this end month.
I had a visit to IKEA Älmhult sometime ago with my schoolmates and it feels very much like HOME. The office is very bright, colorful and obviously filled with IKEA furniture which I'm very familiar with since I have the same furniture, same curtains and same utensils back in Singapore as well as in my current apartment. That's when I realized IKEA has become a big part of my life even without realizing that. It was a really insightful visit to actually see a great cultural diversity of people at work. Great product designs are developed right here in Älmhult. After all, it's all about ideas.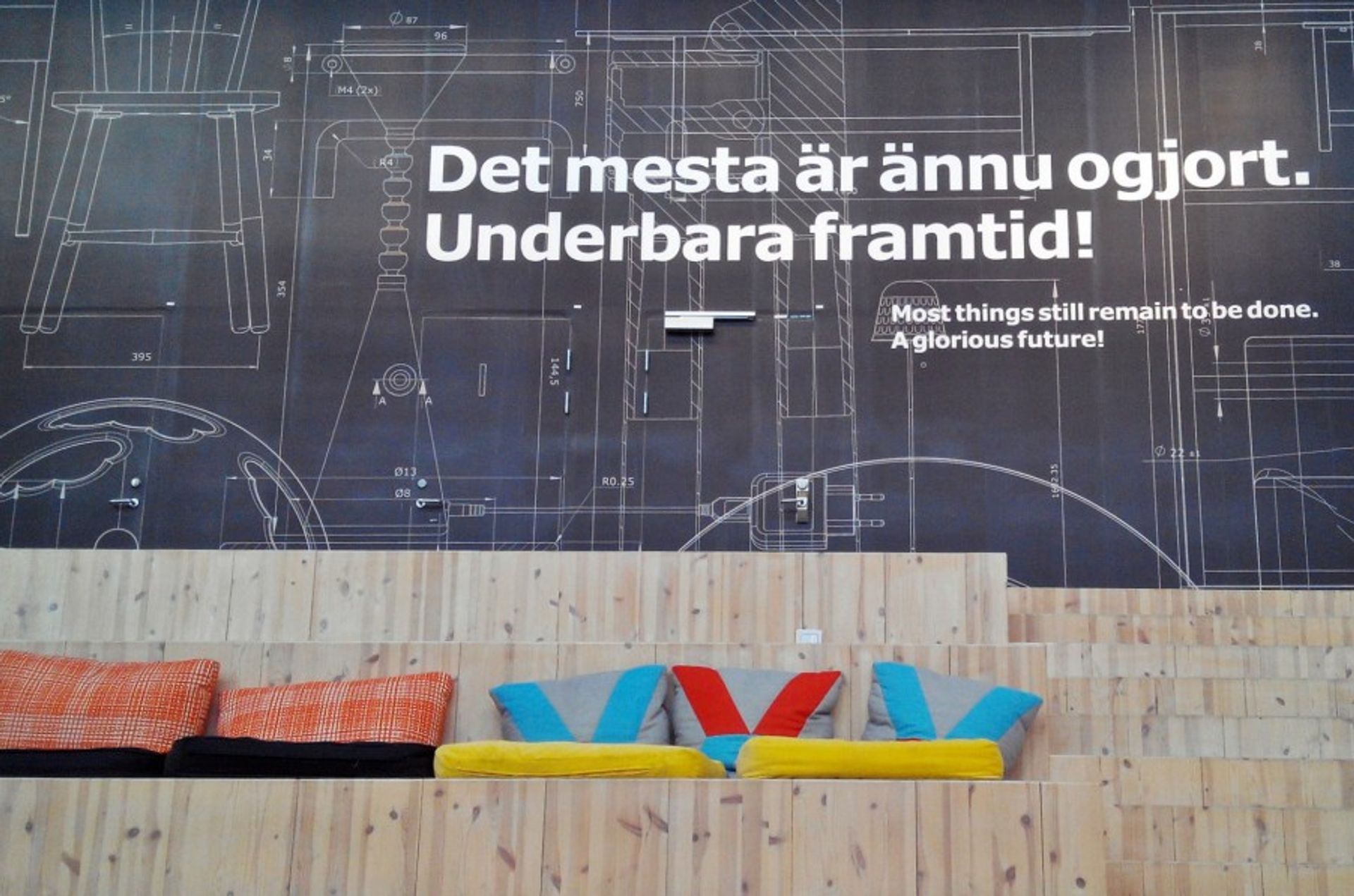 I took the photo above in IKEA Älmhult. Whenever I see this quote from Ingvar Kamprad, I think about sustainability. During my group presentation in class two days ago, I showed some examples how big companies like IKEA is a part of the paradigm shift towards sustainability by committing 100% on LED and making it affordable to the many. LED consumes 85% less energy and lasts up to 20 times longer. Many fashion companies like H&M, Lindex and Patagonia are also very committed to sustainability. New business models are also emerging. Quoting Steve Howard's TED speech, "We're building cities like never before, bringing people out of poverty like never before,and changing the climate like never before. Sustainability has gone from a nice-to-do to a must-do." I do believe in the urgency of sustainability and it is truly inspiring to work in a company that values sustainability as much as I do. 
The first image is from IKEA 2013 catalog, taken from here.