When you take off your pants (in a changing room or any other occasion), it is quite a solemn act (or at least it shouldn't be a stand up comedy).
[Disclaimer: this blog is written for those with a great sense of humour. Reader discretion advised. Please take these advise seriously when you move here next year…or suffer the grave consequences. And no, I don't work at Björn Borg. But our blogger Angelina did something there. She actually understands fashion.]
While sipping beers with a female colleague the topic of boxers sprung up as we discussed cultural differences… with female perspectives. Her story goes: a Swedish guy moved to the US when he was 12. The kids in his gym class made fun of him for wearing boxer briefs. Poor guy. Americans like boxers. Cultural differences. You guys know the definitions of the different types of underwear right?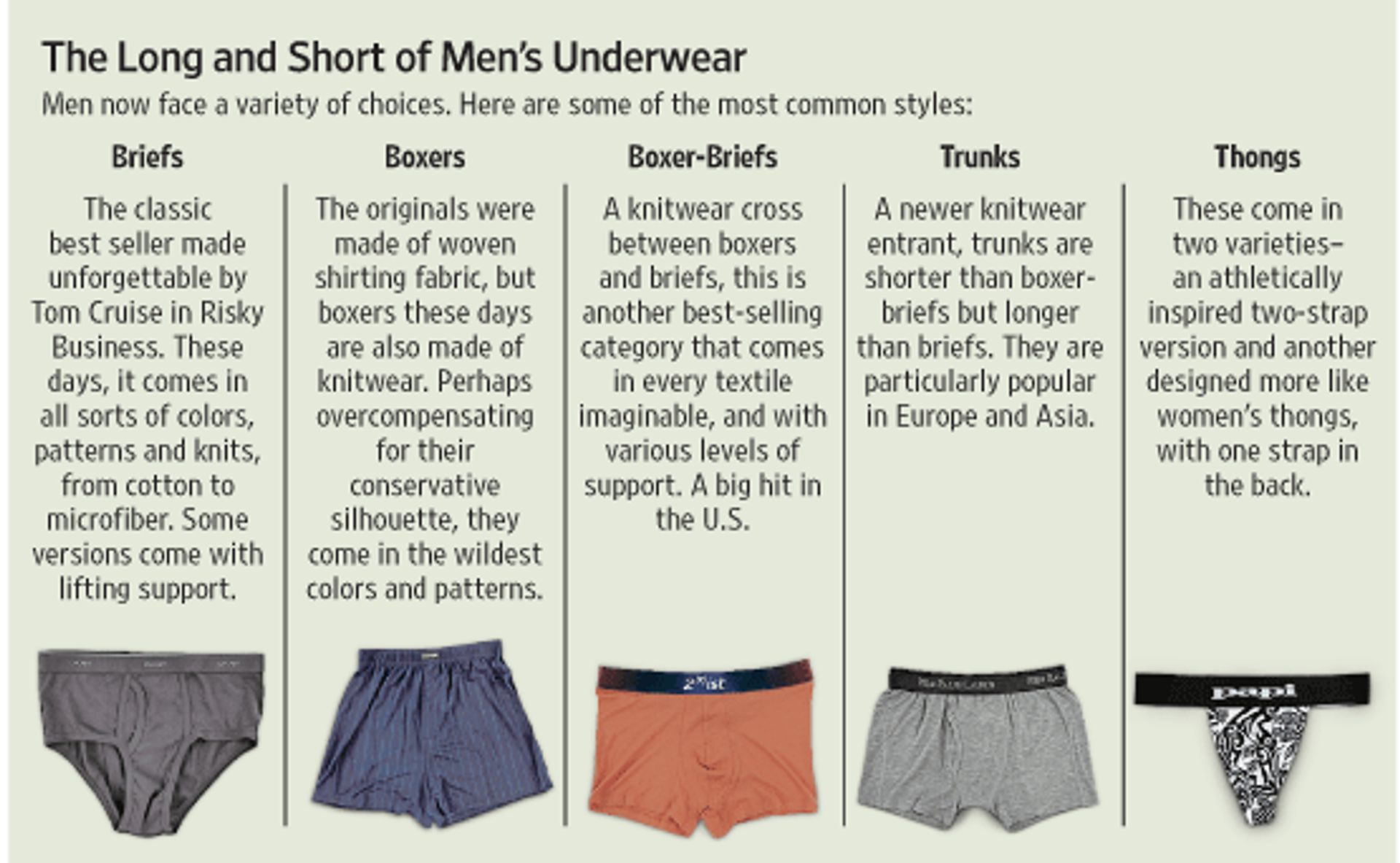 [Source: http://www.mylespaul.com]
She mentioned most foreigners wear boxers and most Swedes wear boxer briefs. Remember last time, I mentioned how the Swedes like slim-fitted jeans, while the rest of the world is "relaxed fit". Today I want to talk about why wearing boxer brief will save your life!
So, Swedish guys wear boxer-briefs.
The most famous Swedish designer underwear brand is Björn Borg (have you read Fashion expert Angelina's blog?). You often see Björn's name hovering over people's butt cracks.
Why?
I will give you two motivations with solid engineering proof why you should switch to boxer briefs… especially for Sverige.
#1. Insulation
See comic below & Agreed… (No, you don't want the breeze, not in the Swedish winter)

[Source: http://legendofbill.com]
#2. Better pressure distribution/ Lower load transfer/ Lower acceleration
I learned about physical forces acting on a human body during car crash in my Vehicle Traffic Safety class. Important to note, the slack in the seatbelt increases deceleration (bad news). So tighten up those seatbelts.
Like seatbelt, tighter next-to-skin underwear system reduces the maximum deceleration of a man's reproductive system. That's desirable.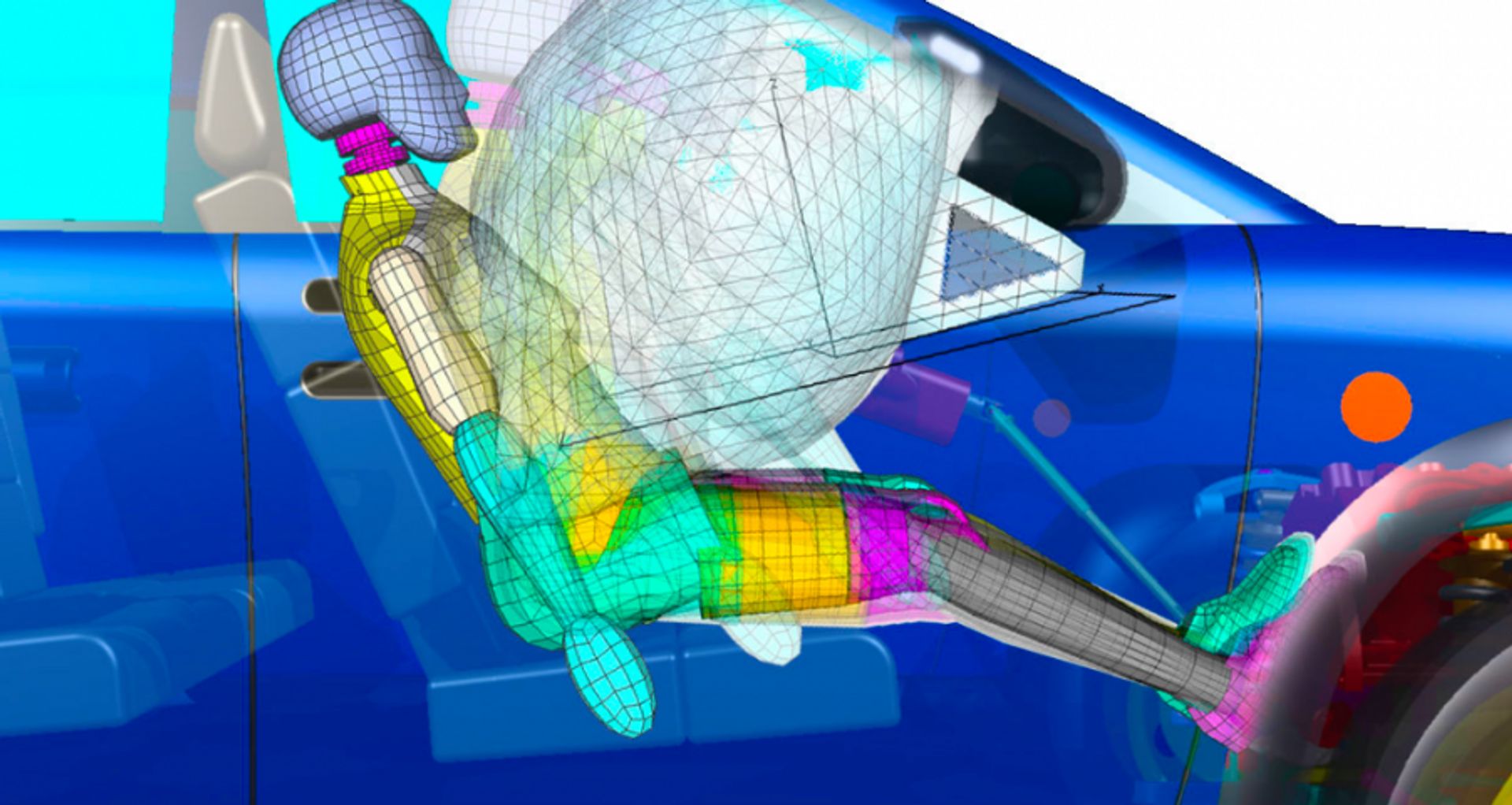 [Source: http://www.directindustry.com]
Don't believe me? We also learned to use simulation software called LS DYNA, where you can visualize stresses in a structure and deformation of a vehicle structure during a crash. Normally it does this…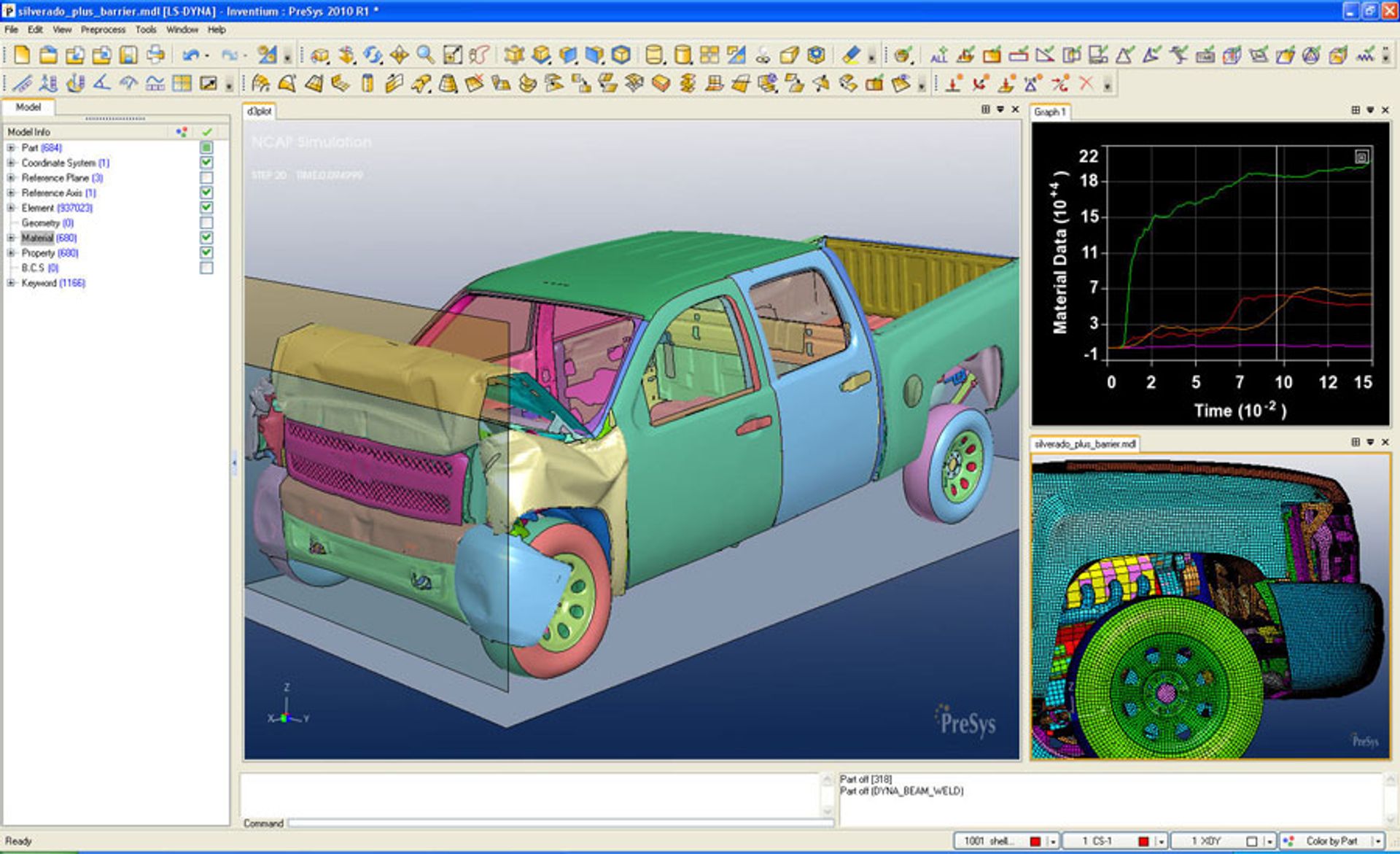 [Source: http://sun1.eta.com]
But it also does this…(red and pink indicate high stress)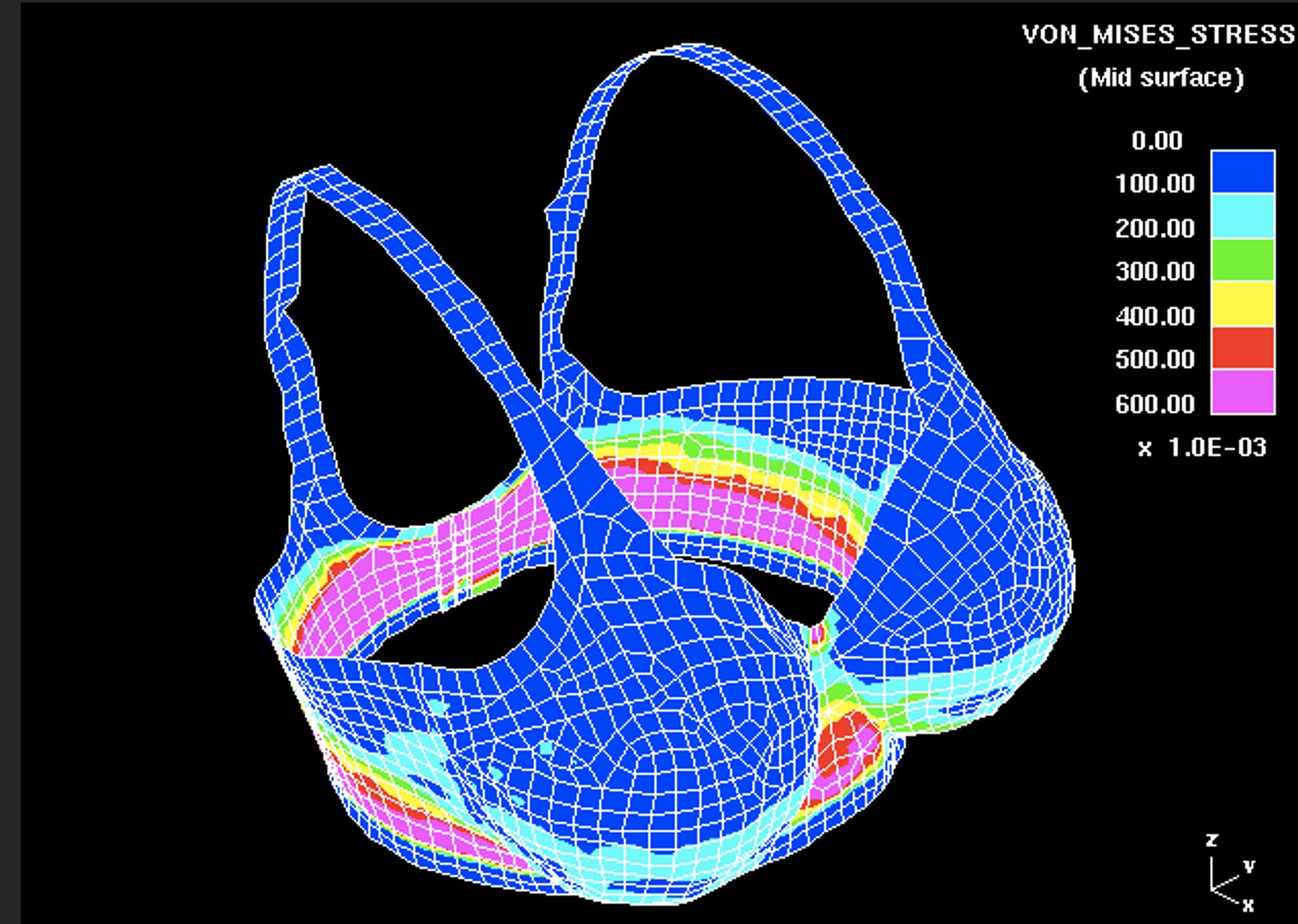 [Source: http://www.oasys-software.com/dyna/en/software/ls-dyna/applications/other.shtml]
I promise I came across this by accident! I couldn't find anything for men's underwear. But I imagine, like a sports bra, boxer briefs offer better support… umm maybe I will propose this for master's thesis… don't steal my idea.
If you are still uncertain about the switch, this is what celebrities wear: (this made me laugh! I had NO idea where they got this info from)
Bono – usually commando, sometimes boxers
Chris Brown – boxer briefs
Michael Buble – briefs
David Cameron – boxers
Gimmy Liu – x3 thick thermal boxers with polar bear claw resistance fabric (Kevlar)
Bill Clinton – briefs
Russell Crowe – boxers
Tom Cruise – briefs
Jonas Brothers – boxer briefs
Michael Phelps – boxer briefs
Brad Pitt – seen in boxers but admits to liking briefs
[Source: http://thotlady.com]
To all the engineers out there, here is a flowchart for you!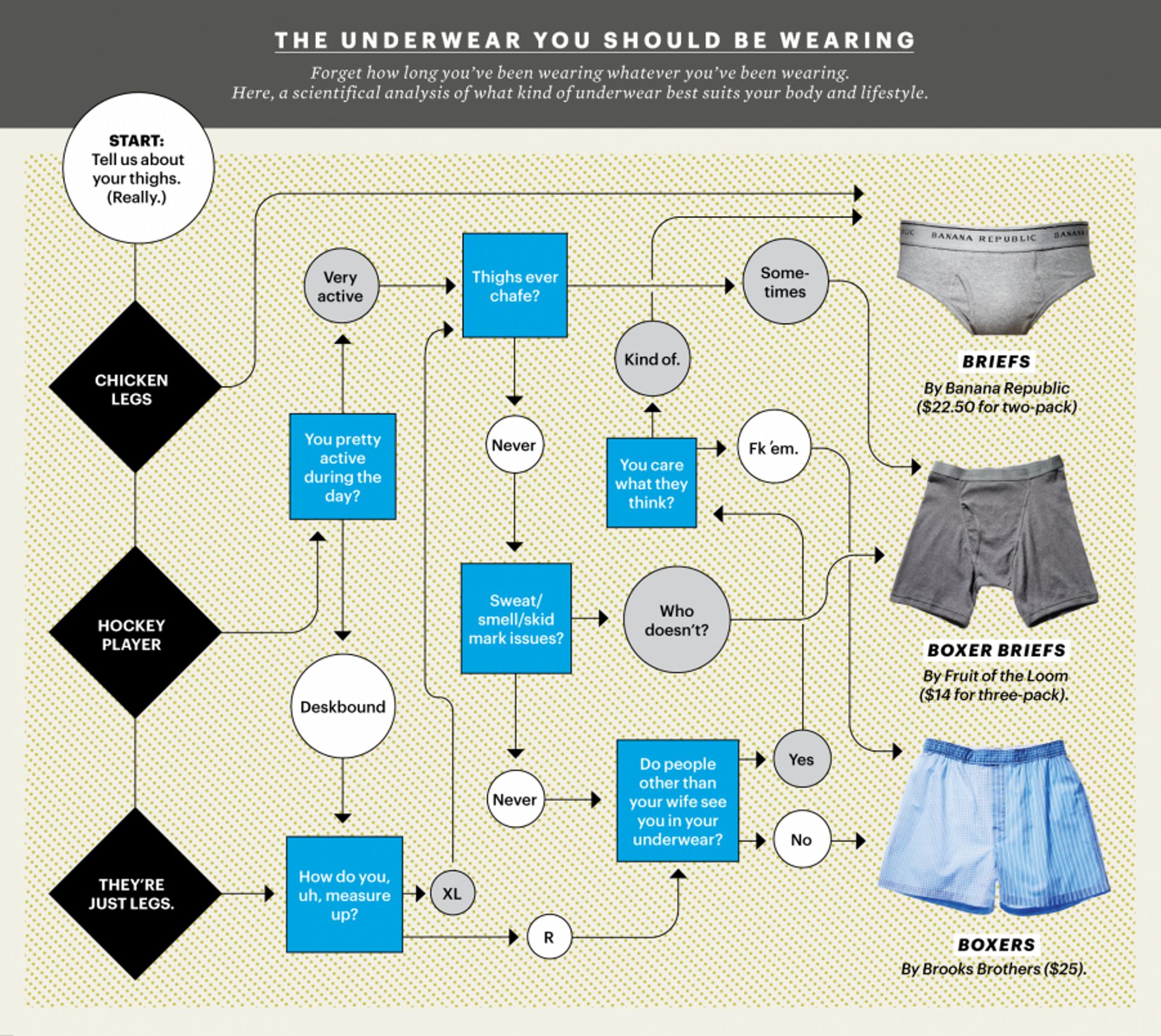 [Source: http://www.esquire.com]
löv,
gimmygöteborg
Next time I will talk about benefits wearing of high heels for you ladies.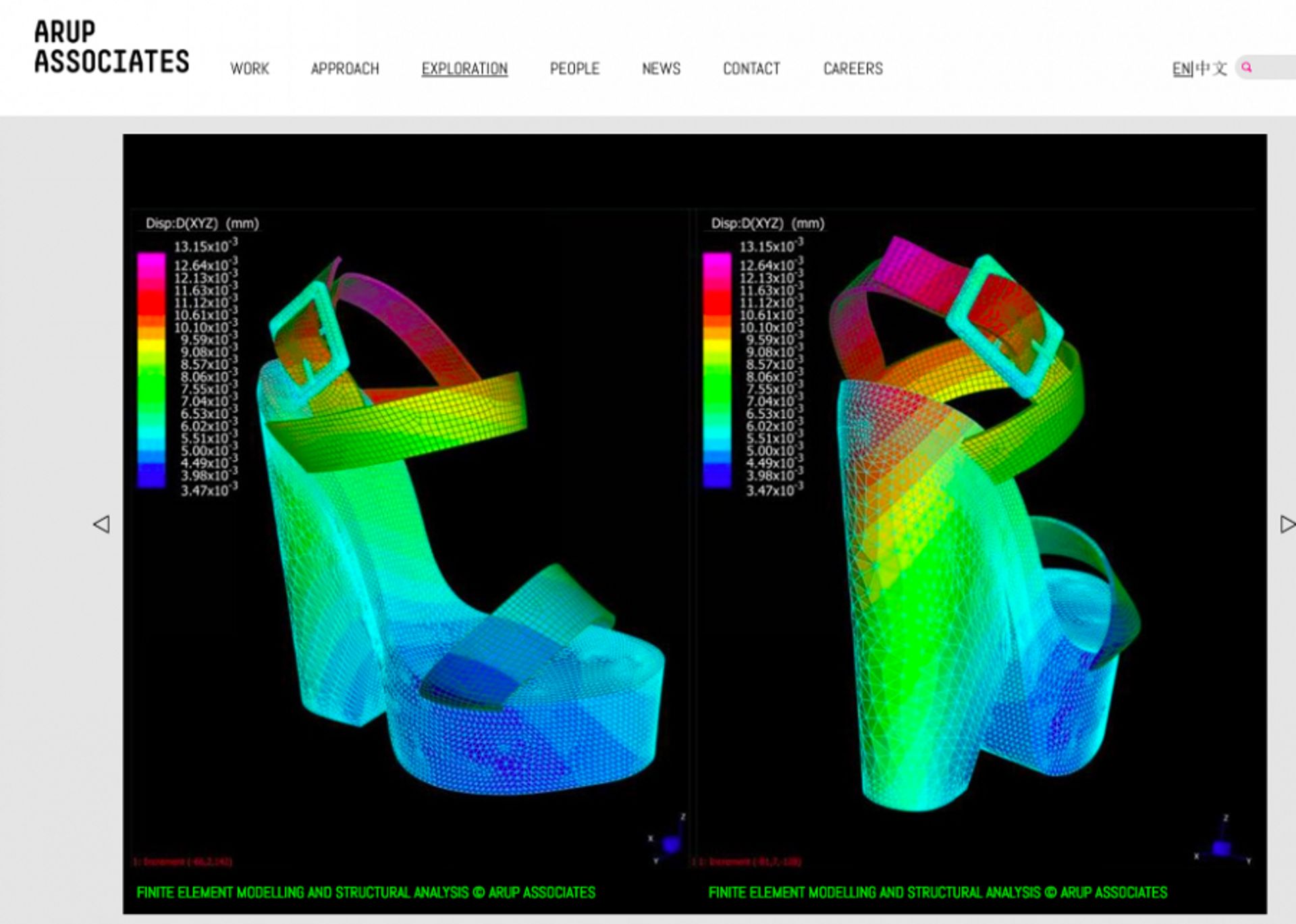 [Source: http://www.arupassociates.com]