It has become a dangerous disease: opportunity addiction. Symptoms include increased blood pressure and accelerated heartbeat – whenever the new internship opening comes up, or a conference call is announced, or an international exchange admissions are published, or a case competition is approaching, or… Wait, there are too many of those to name! If you study at SSE, the course web-page is full of opportunities: jumping out of the screen, tempting you, exciting your imagination… They give you that strange uneasy feeling of urge for action, prompting you to seize the day, to dive straight into a new adventure.
It's usually taken for granted that studying at a target school has lots of perks. Still, let me distinguish three particular classes of those. Corporate, academic and extracurricular – these are the three SSE areas with extraordinary opportunities available.
The sad thing about opportunities is that you cannot have them all. Sooner or later, you've got to face a choice. And so it happened last week. The particles of corporates, extracurriculars and academics collided, squeezing the time and leaving room for only one. Well, I filled that room with a trip to Google Student Ambassadors Summit in Dublin. Where's the trade-off, you ask? Yeah, I was changing my planes in Frankfurt when Jean Tirole, the Nobel Prize winner in Economics, was giving a lecture at SSE. Tough luck, you'd say… But hey, there was also a missed trip with awesome Digital Ambassadors team, the Nobel Banquet, a couple of case seminars…  Yep, it was a precious week indeed.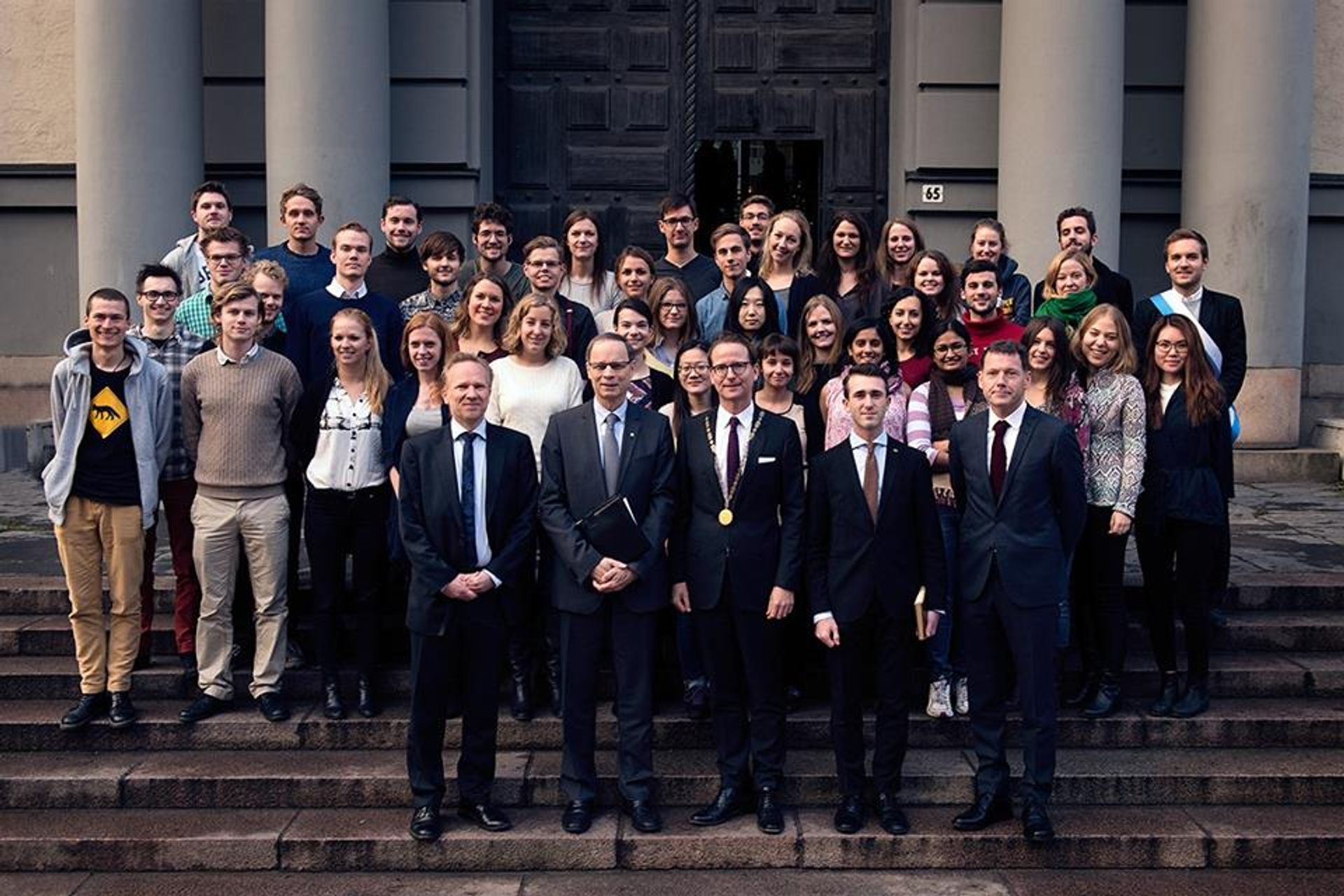 I've got my little theory about opportunity costs though: the higher they are, the higher your dedication to the one opportunity you picked among many. Now, two of us are bringing Google awesomeness on SSE campus. Digital marketing gurus, are you ready to kick some ass?