After darkness comes Lucia.
13th December is St Lucia in Sweden. If you happen to be in Sweden at that time: look for the girl with candles in her hair.
Lucia is an Italian Saint and there are quite many stories about why and how she is celebrated… My favourite version is that she is celebrated because she represents the struggle of going through dark cold winter days. You saw that one coming, didn't you. 🙂
To see a Lucia procession was a completely new experience for me, so I made sure to book my tickets for the Lucia procession in Lund's Domkyrka two weeks ago. You might want to note that you should always buy tickets as early as possible because they usually sell out quite quickly. Little did I know that my (amazing) law school organised a private Lucia procession for Master law students and professors at the school's gallery. So, I had two Lucia processions in one day!
The procession at school was accompanied by lussekatter, pepparkakor and glögg. We even had a Christmas tree!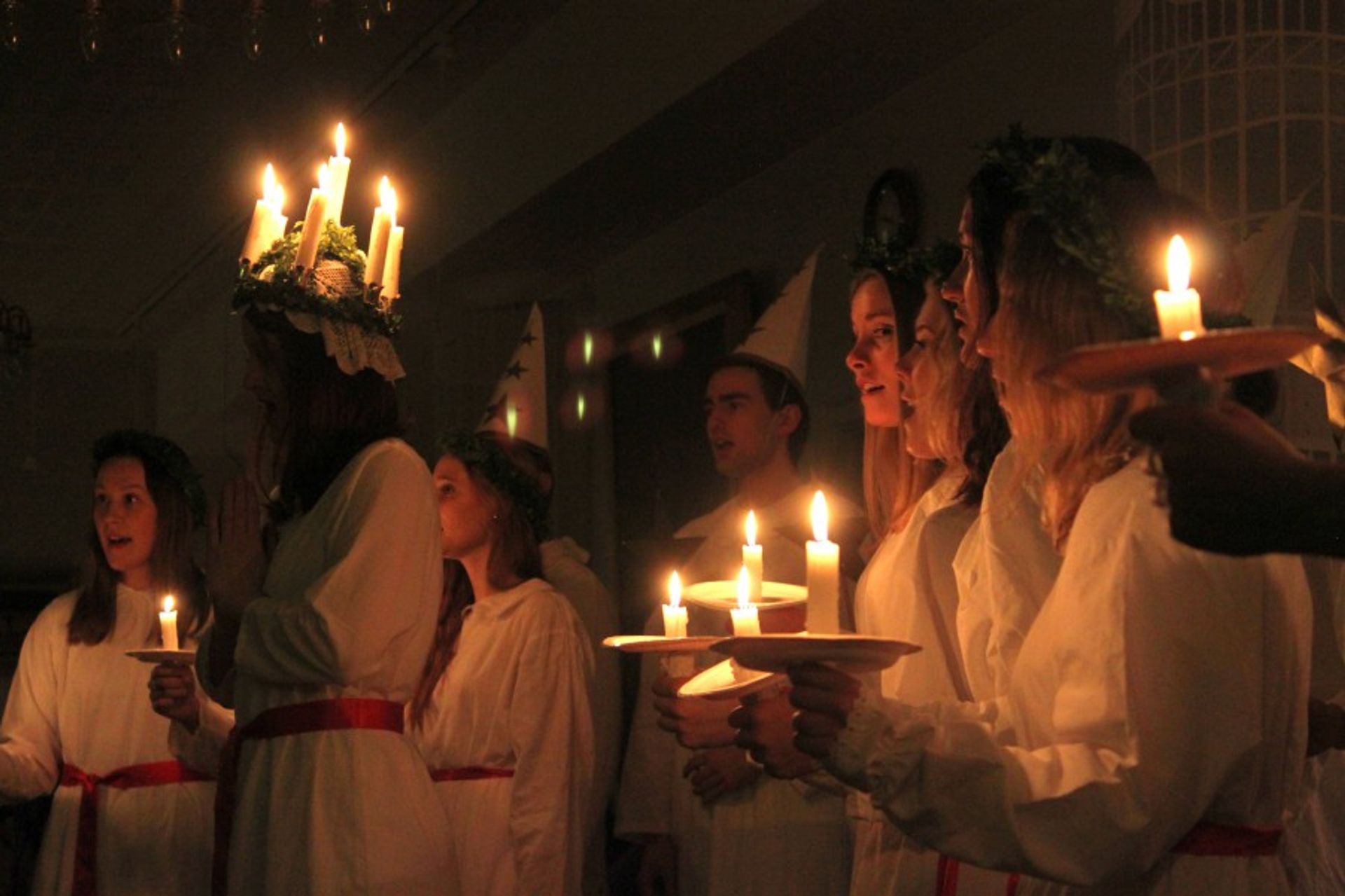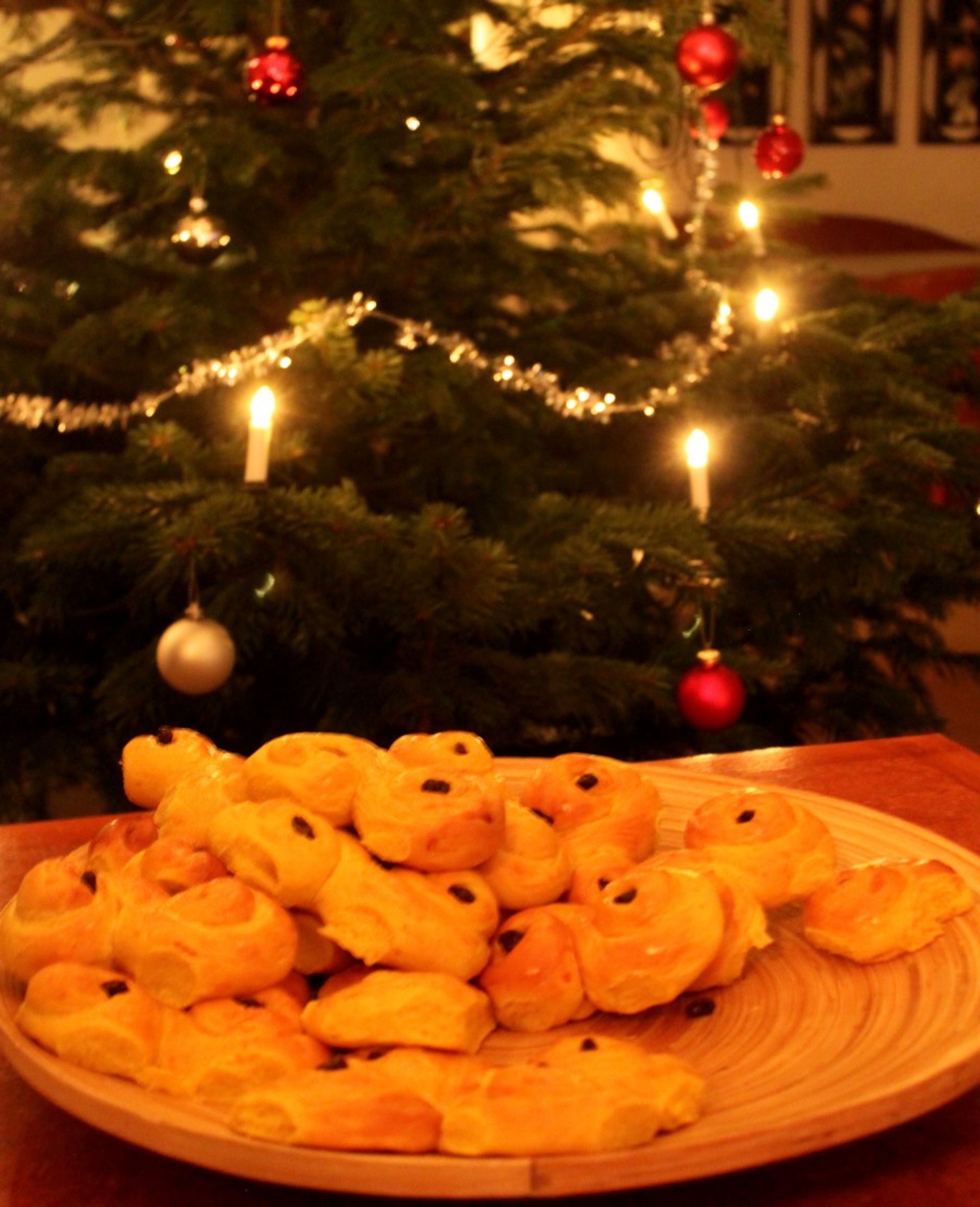 I was so surprised to see that the Faculty of Law continued with these small gatherings for Master students even after the beginning of the year. It was a great opportunity to mingle and enjoy a really wintery day inside with warm glögg since we had a hurricane in Lund yesterday!
And now comes the star of the show: Lucia procession at Lund's Cathedral (Domkyrka).
It was beyond beautiful. Members of the choir were girls and boys of all ages and all of it was organised so wonderfully, that the concert was the only thing my friends and I talked about afterwards.
The whole atmosphere of the concert was so peaceful and respectful. We entered a completely lit up Cathedral and as soon as the concert was about to begin, the lights went out. A few moments later, the choir started walking down the aisle with candles, to light up the evening. And Lucia to light up the winter.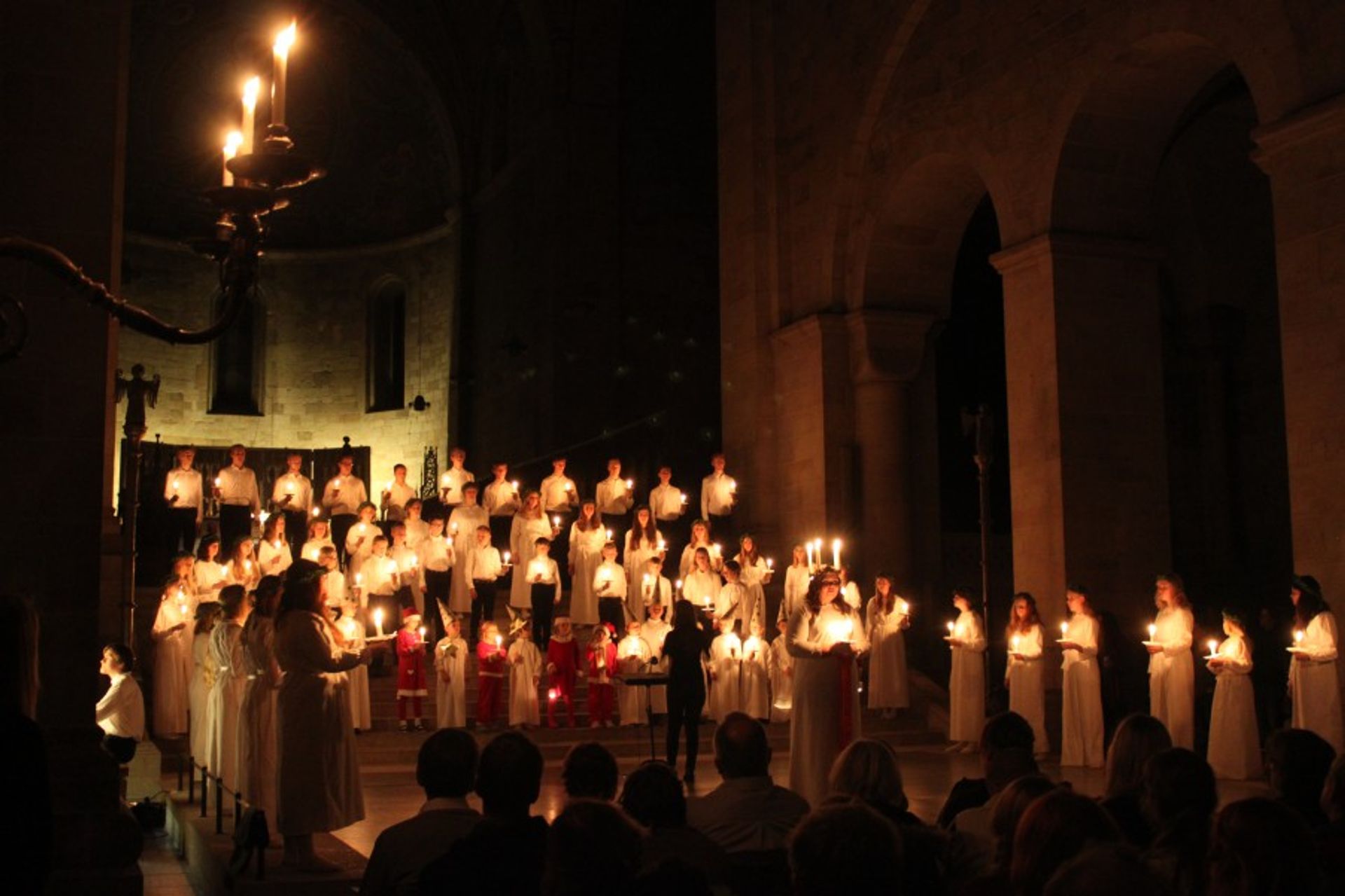 It was a really beautiful experience and I recommend it to everyone who gets the chance to see it. Also, go easy on the glögg 😉