Photo:
Motor Prince of Sweden, Prince Carl Philip, photographed with Chalmers Formula Student Engineers, (L to R) Nils Jansson, Project Manager Peter Eriksson, Prince Carl Philip, Håkan Richardson, Andreas Carlberger, Siddharth Kumaraswamy, and Yuvaraj Selvaraj
Chalmers Student Union is a great exhibition place. Earlier last month, the FKG, the Scandinavian Automotive Supplier Association, fair was held in the Volvo foyer at the Chalmers University of Technology Student Union building. The exhibition halls were crowded with visitors from a wide spectrum of areas in the automotive industry.
The Chalmers Formula Student (CFS) 2013 car was on display near the fair's entrance. We received many curious visitors throughout the day. Motor Prince of Sweden, Prince Carl Philip, even stopped by to talk with the CFS engineers. Coincidentally, Anders Larsson, a CFS 2013 member and currently the race engineer for the Prince on the Polestar team, was nearby, and he was happy to see his teammate.
To give you a flavor of the Swedish automotive industries, I borrowed a few facts from the FKG.se website.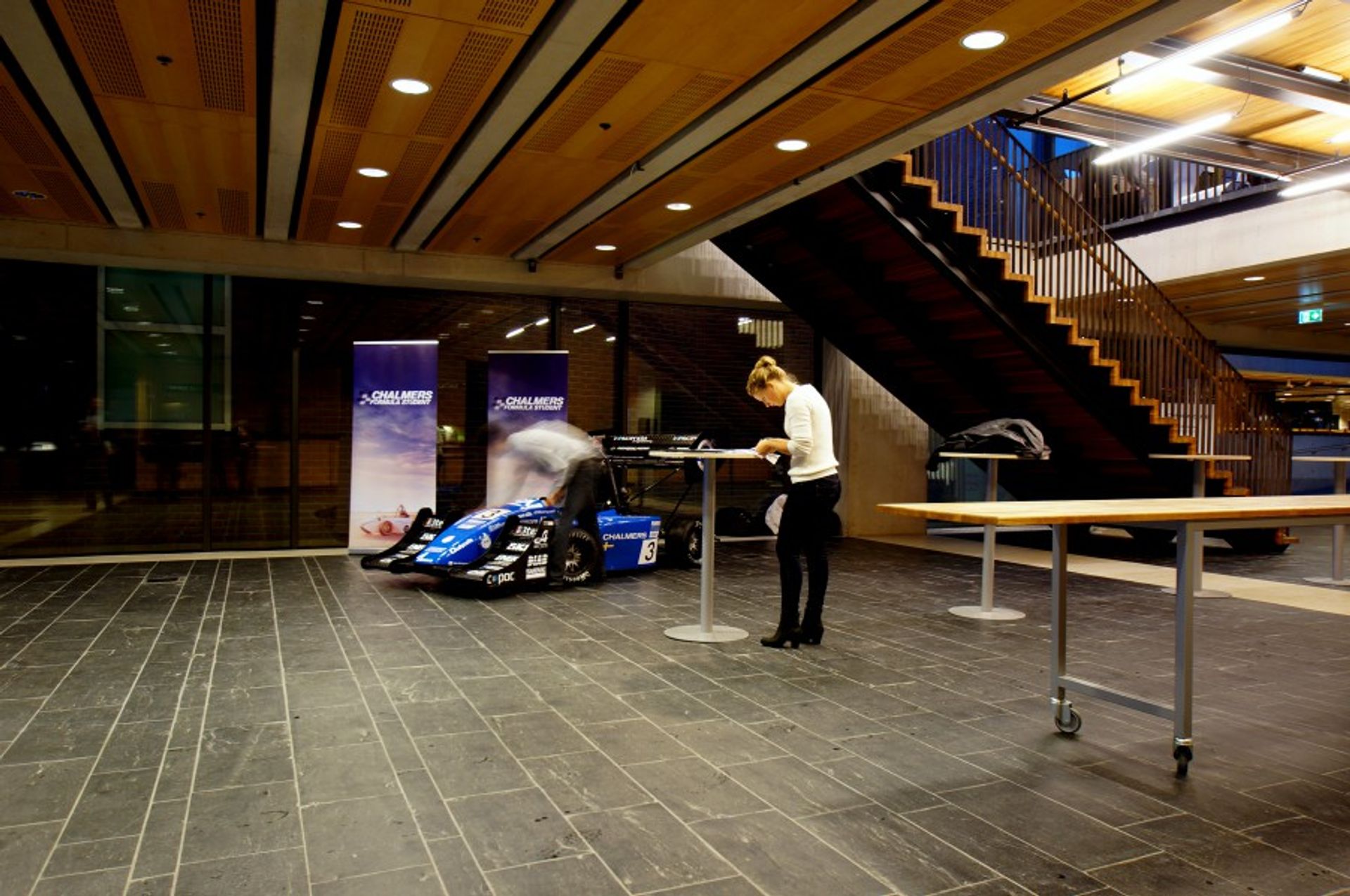 [Photo: Communication/PR team member Therese von Hackwitz making final preparation prior to event.]
Quick facts:
110 000 Swedes are directly employed within the automotive industry.
500 000 job are generated indirectly by the automotive industry… (so, 0.5 million jobs for a population of 10 million = 5% of Swedes work with cars)
150 billion SEK exported by automotive industry (Total GDP about 3,300 billion SEK – CIA world fact book)
Take-home messages:
The automotive industry is a solid backbone of the Swedish economy
Chalmers have a lot of industry connection. I think KTH has more research connection. Nonetheless, Chalmers students have many opportunities to see the forefront of various engineering industries without leaving campus.
Tomorrow is the last day of the "Materials for Tomorrow 2014" expo. It is also happening at Chalmers Student Union.
I better go home and iron my shirt.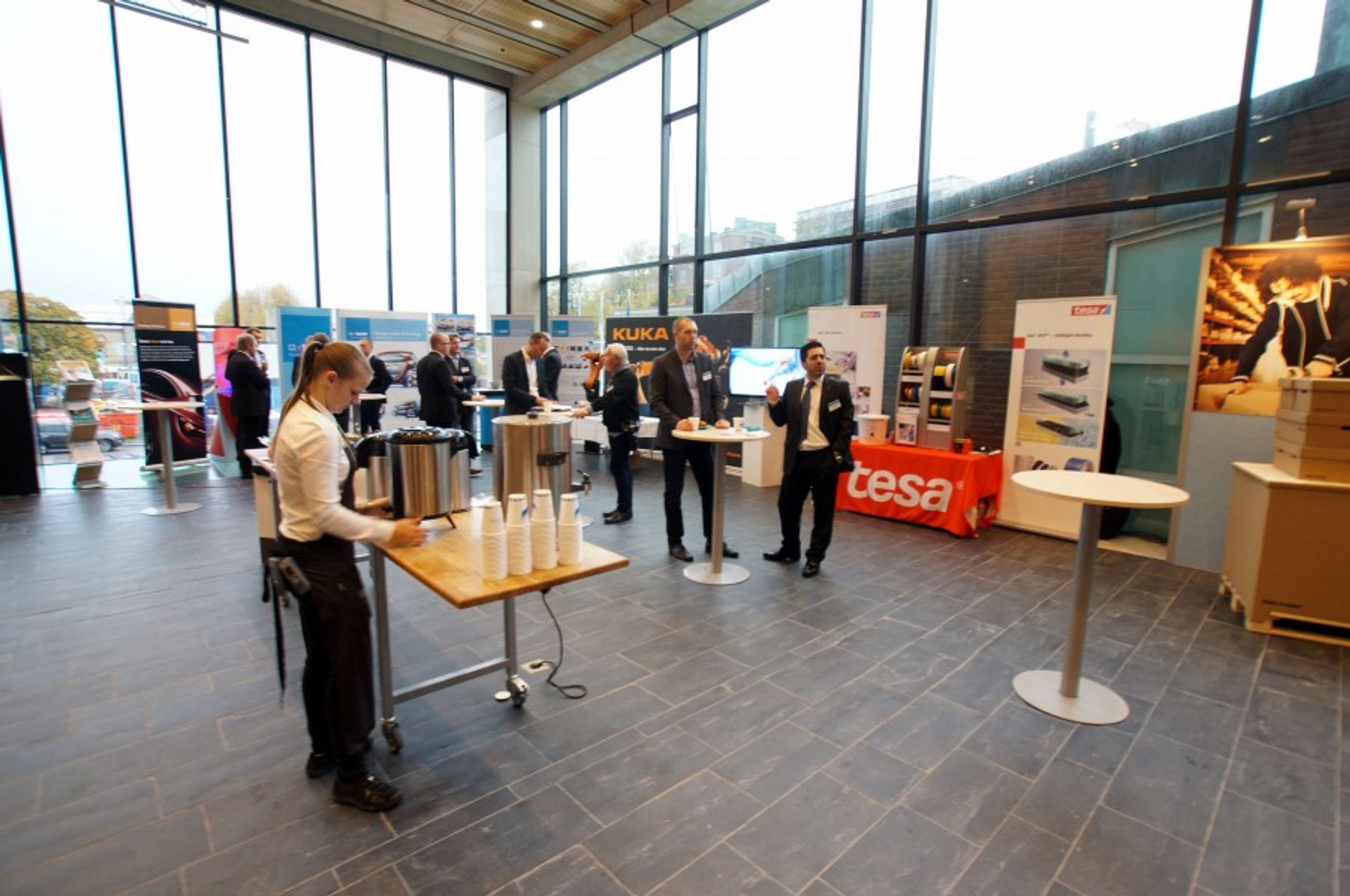 Everyone went to a presentation. So, I could actually walk around without spilling half of my coffee…