My name is Khang and I'm from Vietnam
🇻🇳

. I'm a student at Stockholm University, where I study a Master's in Marketing Communication.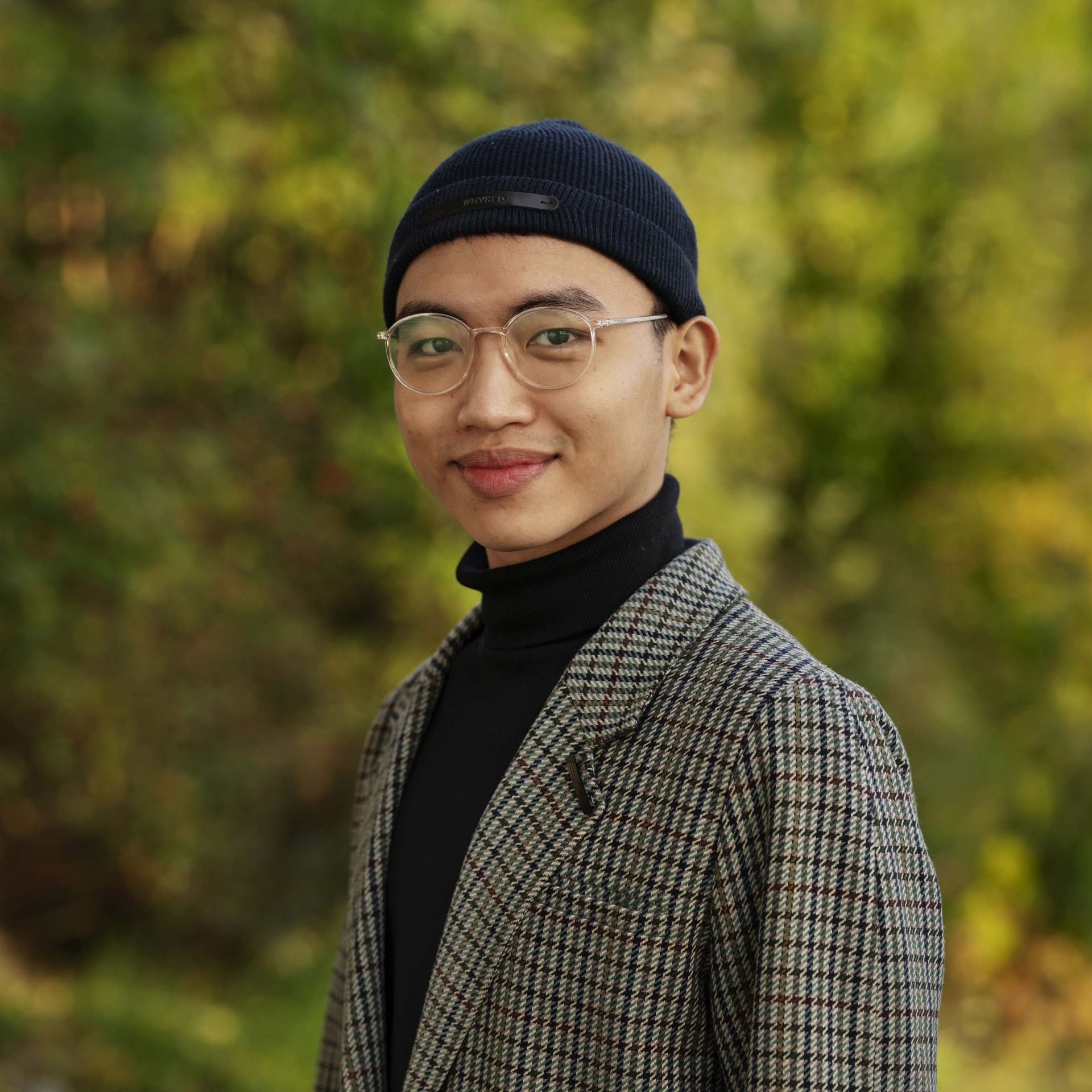 Hej, Hi, Xin chào!
My name is Khang, from Vietnam. I'm currently studying MSc in Marketing Communication at Stockholm University. And yes you're right, I'm living in the beautiful capital of Sweden, Stockholm – 9 000 km afar from my hometown.
I almost screamed when the email said I will be a new digital ambassador of Study in Sweden this year. But as a typical ambivert Libra, I immediately switched to an elegant and exciting smile (as in the photo). If you can't see that smile in real life, it's 100% because I'm getting lost (all the time), or too indecisive and overthinking with my choices!
Running, hiking, blogging, and drawing are always on my hobby list. I also love exploring nature, binge-listening to others' stories, or playing some blue love songs with my ukulele. If I don't discuss beauty pageants, then my topics will include LGBTQ+ activism, advertising vs. mental health & wellbeing, and self-growth.
As an SI scholarship holder and a queer person, I really want to share with you all the specific content about these topics along with other experiences during my study journey here in Sweden. If you have any questions or just want to chit-chat, please do not hesitate to send me an email!
MSc Marketing Communication at Stockholm University
Past Ambassador
Khang was a digital ambassador between 2021-2022 and is not available for answering emails and comments on posts.