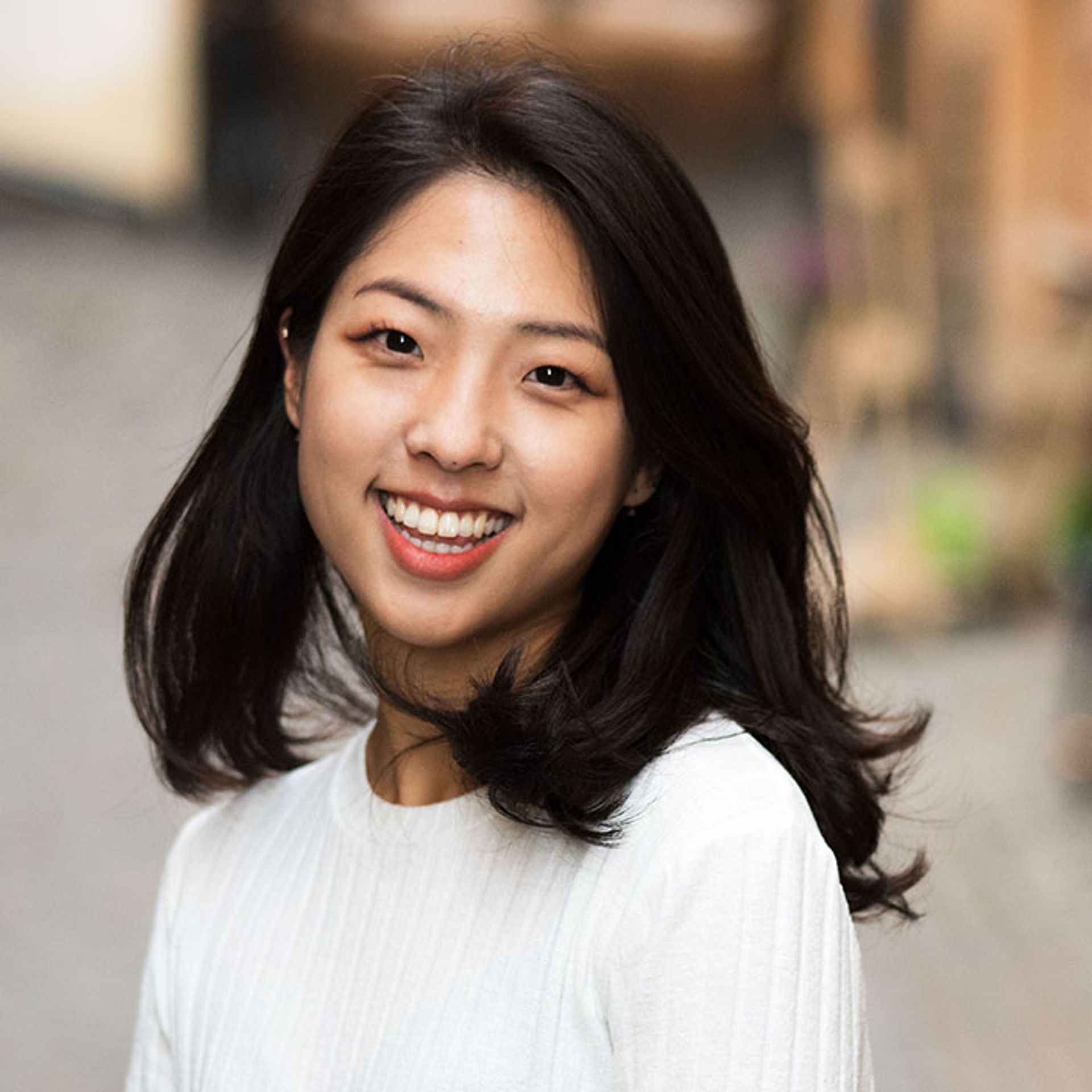 How was your Christmas? I am from Korea, and It was my second Christmas in Sweden. We also celebrate Christmas back at my home, but it is not a traditional holiday for us, instead, it is quite a recent trend to celebrate. I felt like the Swedish Christmas has a long history of celebrating with their own traditional ways. During the Christmas seasons, Sweden was full of beautiful decorations and enlightening all the windows with star and advent lights. It seemed like everyone is waiting for the Christmas while counting the day left till Christmas with Christmas calendar, starting from the first of December. The most exciting thing for me to celebrate Christmas in Sweden was Julbord, which is Christmas foods.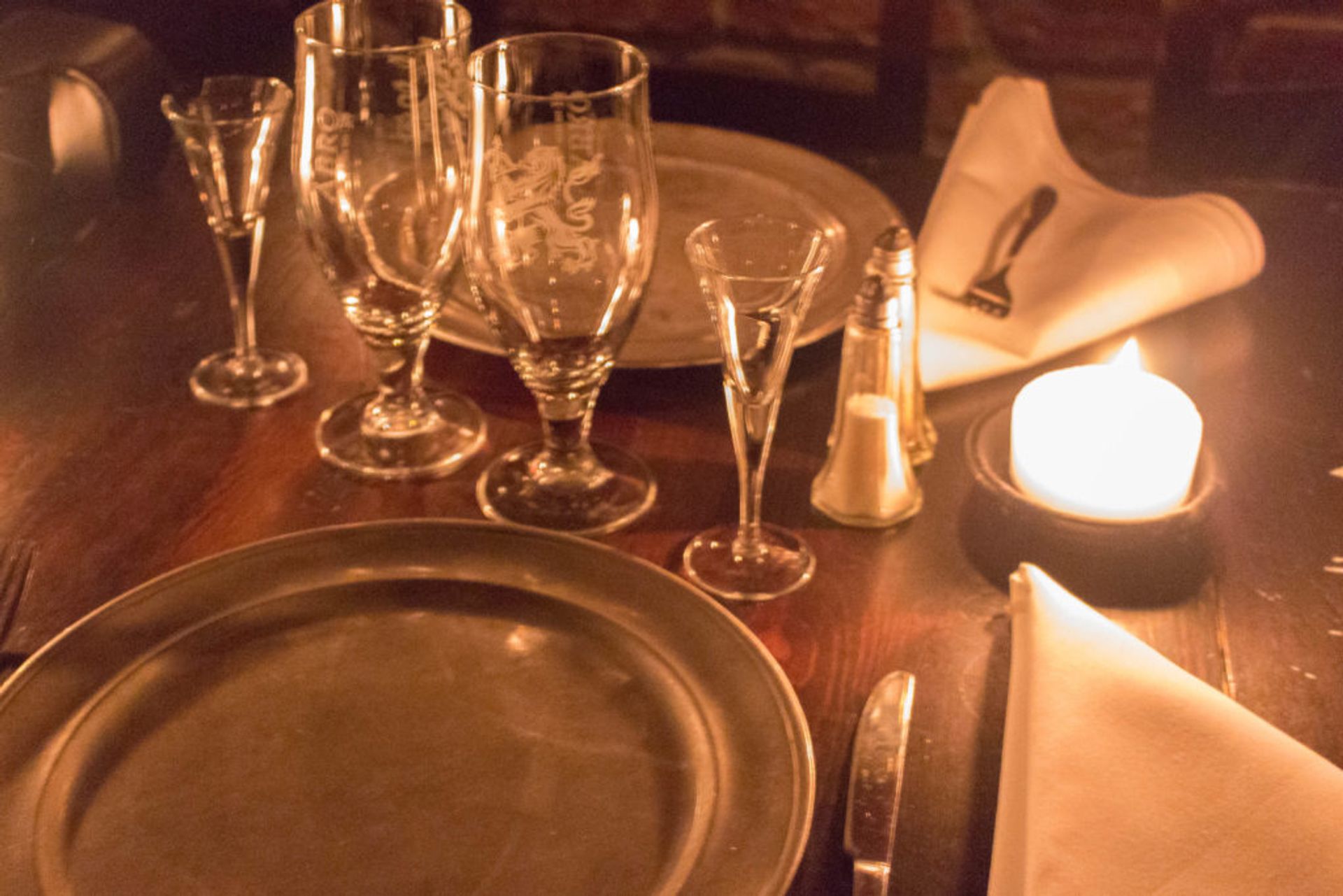 In early December, all of our Study in Sweden digital ambassadors had a meet-up at Malmö for a few days. (You can also check what we've done in Malmö in coco's blog post: https://blogs.studyinsweden.se/2018/12/22/fun-things-to-do-malmo/). During our meet-up, we had a chance to have Julbord altogether.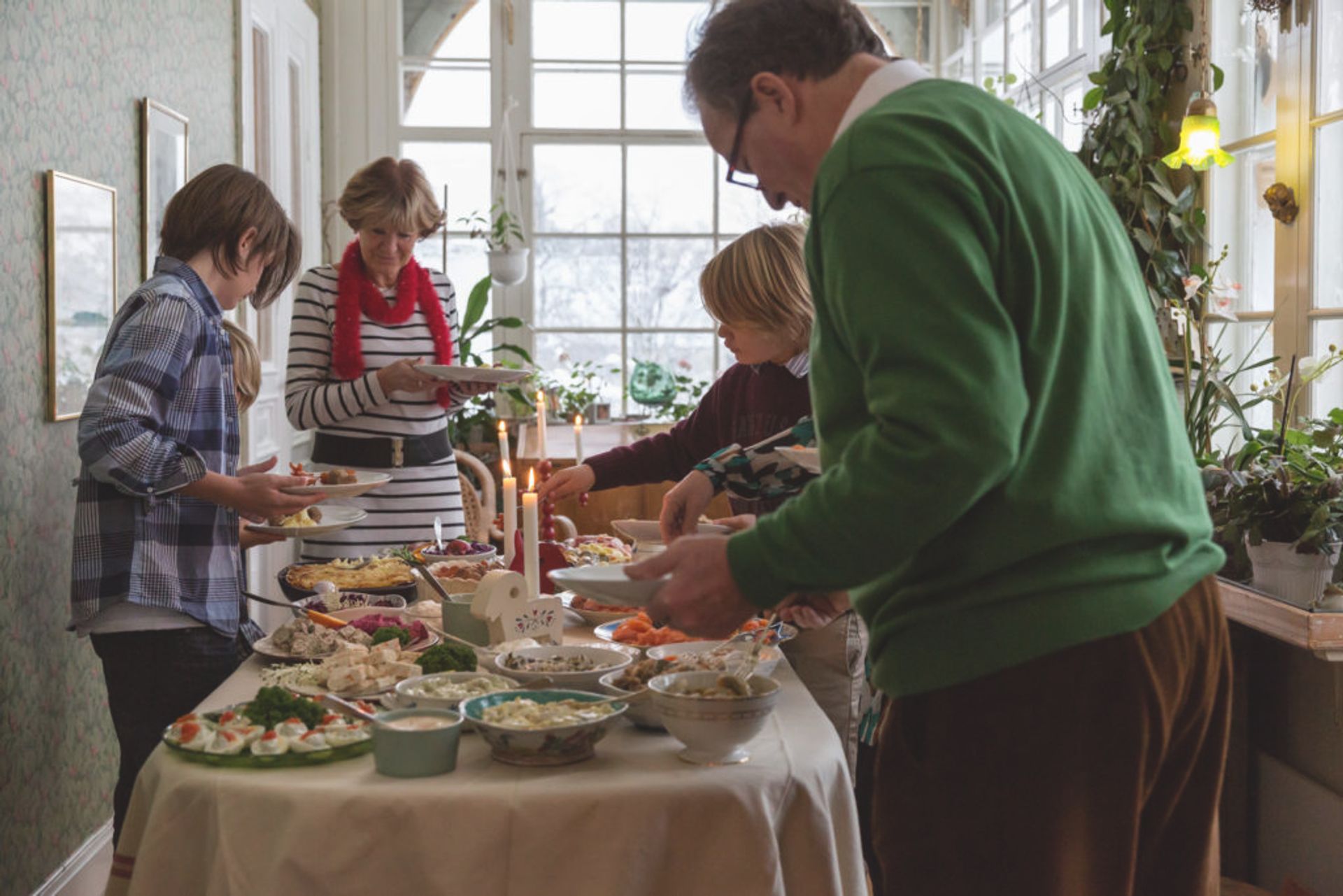 What is Julbord?
Julbord is a Swedish Christmas dinner. Literally Julbord means 'Christmas table', so basically, they prepare various types of traditional foods in a big table on Christmas Eve and celebrate it till Christmas. Traditionally, it is for harvest feast dish for large quantities like 3 or 4 generations with some guests as well. However, it is hard to make large amounts of food in once for a few days, so they instead cook special meals that can last for a long period and fulfil all guests.
Traditional Julebord cuisine
A Julbord normally has lots of courses, in a buffet style. The number varies, but five courses are a common style of Julbord which is Pickled herring, Fish course, Cold meats, Hot course, and Desserts.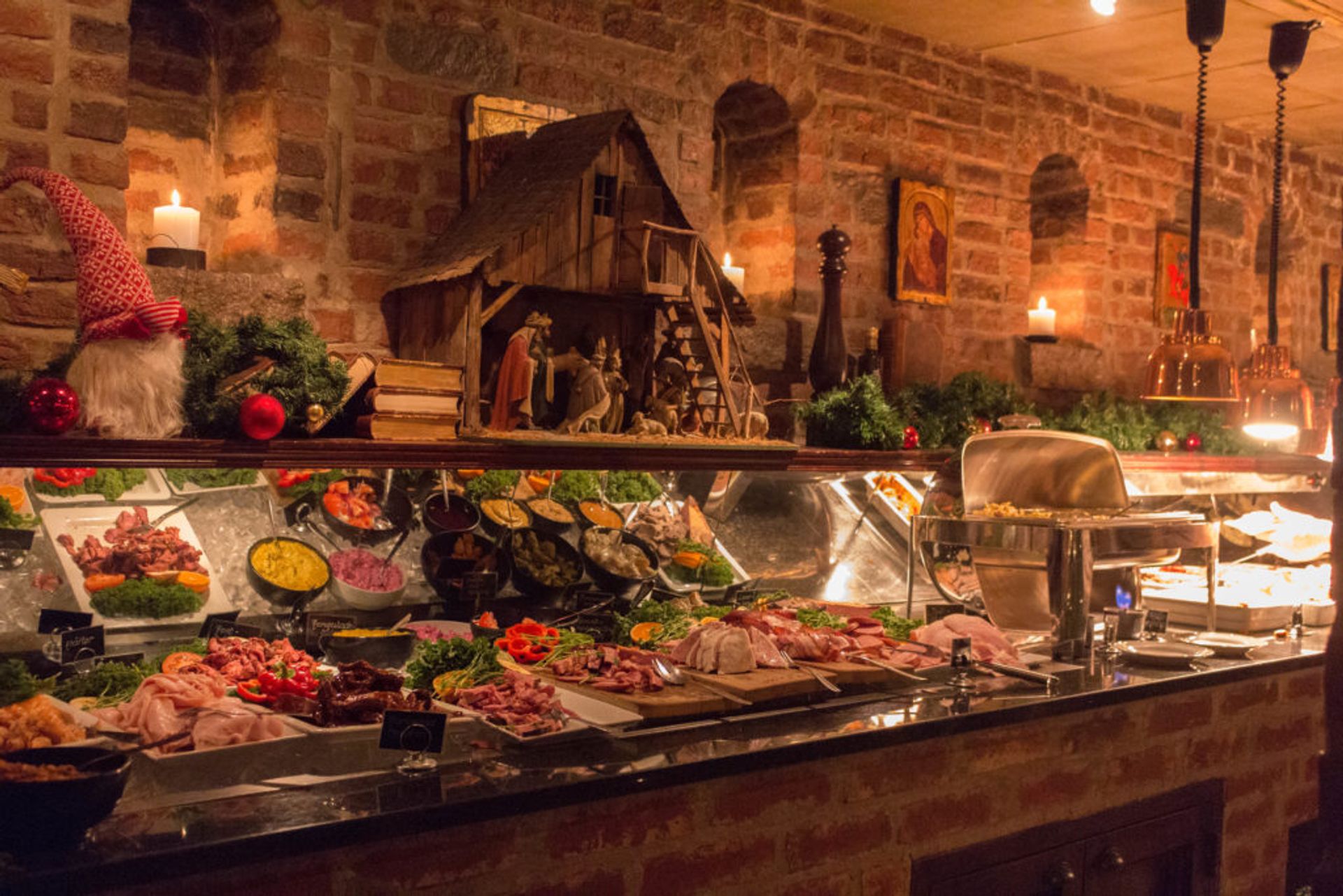 From the old times, It has long-standing importance in Swedish culture providing valuable protein during the dark and cold winters. And pickled herring was perfect as it has a lot of protein and easy to preserve. There are various types of pickled herring in Julbord, but the common ones are senapsill which is with creamy mustard sauce. I am a seafood lover eating a lot of fish as sushi and sashimi back at my home country. Still, pickled herring was a definitely unique taste of seafood dish that can only be in Scandinavia. It was really interesting that taste was varied depending on the sauce, and as Julbord was in buffet style, I was able to explore all the taste and pick which one was the best for my taste.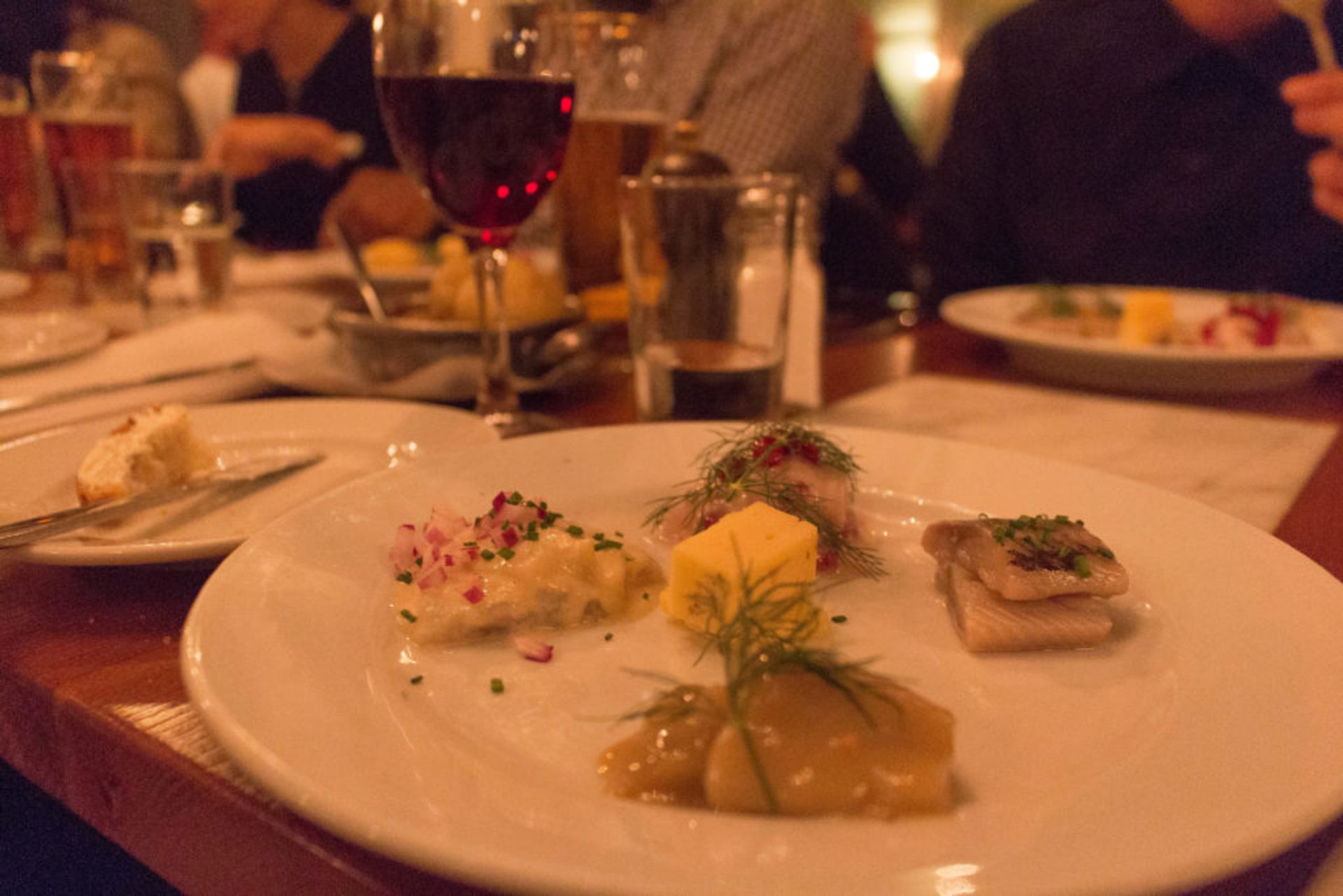 Fish course are with mostly consists of salmon, cod, crayfish, and eel. Raw salmon is served with mustard and dill sauce, and sometimes salmon is cured with Gin as well. Crayfish are typical Swedish seafood which is often eaten during late Summer. crayfish party during August is also one of fun culture in Sweden, and I was so excited to find it also in the Julbord. Crayfish is kind of look similar to lobster, but the size and smaller and more chewy with a strong flavour.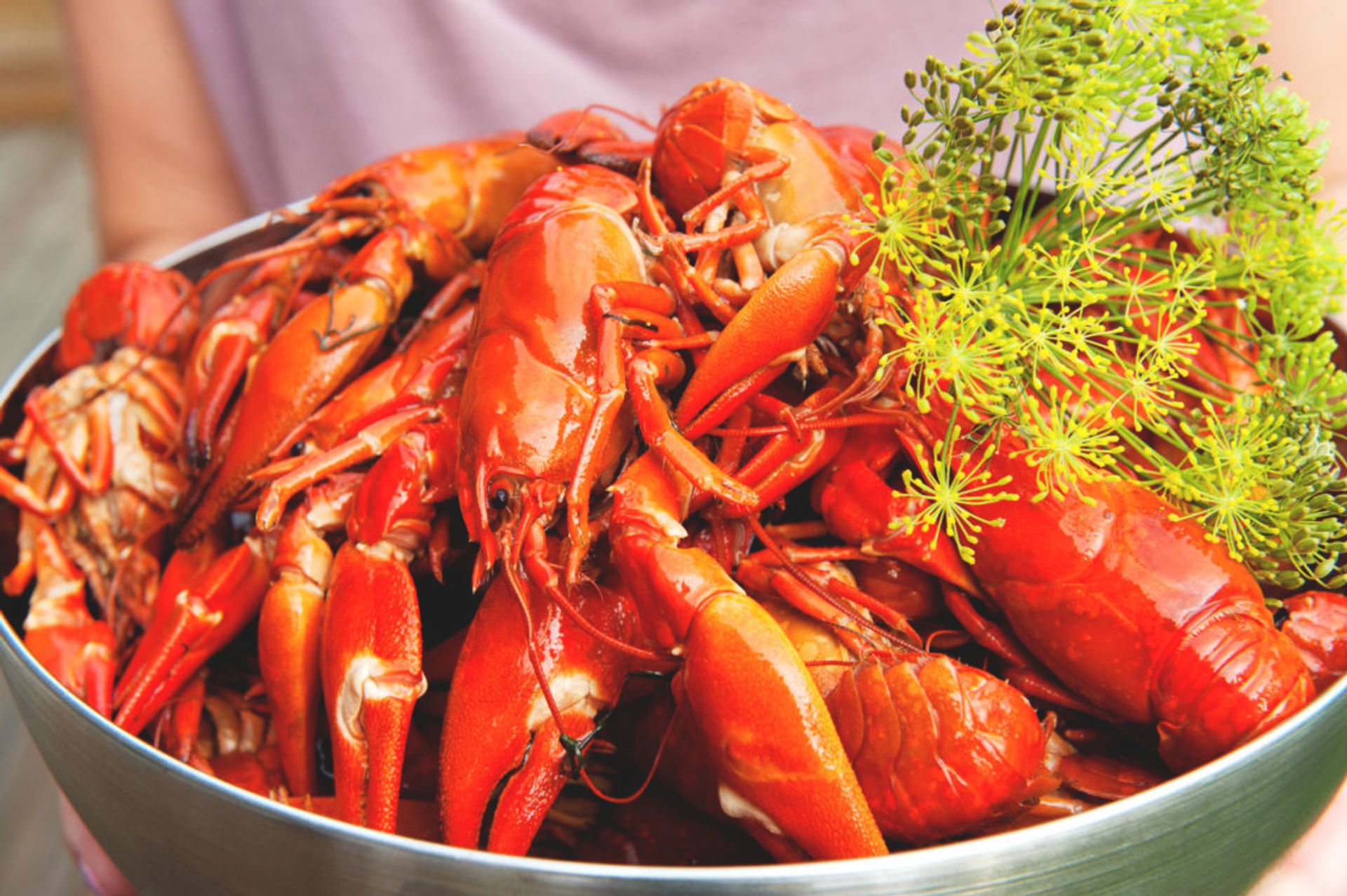 Cold meats are the ham which is salt-cured and unsmoked or fresh. It's usually served cold on the Christmas buffet, but serving it warm is certainly acceptable as well. julskinka is typical Christmas ham in Sweden which is first boiled, then painted and glazed with a mixture of egg, breadcrumbs, and mustard; and then baked.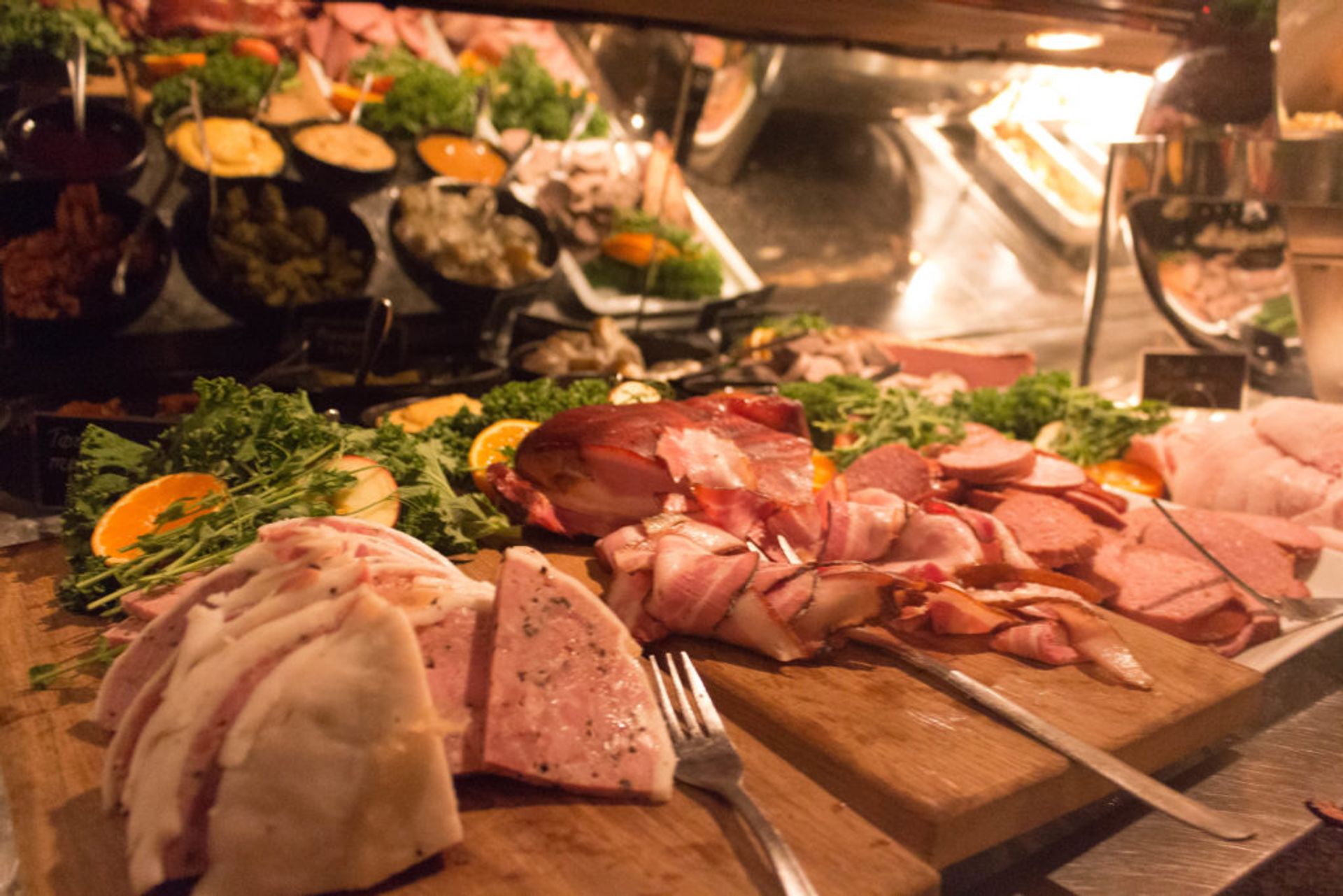 Hot course is with world-famous meatball, Smoked sausages, and Glacerade revbensspjäll. Personally, I think the most exciting part in Swedish hot course is that Swedes used different types of meat from what I've eaten from my home. In Korea, we usually enjoy eating pork, chicken, and beef. However, in Sweden, other types of meat such as lamb, reindeer, moose, and beer meat are quite common to have in Julbord.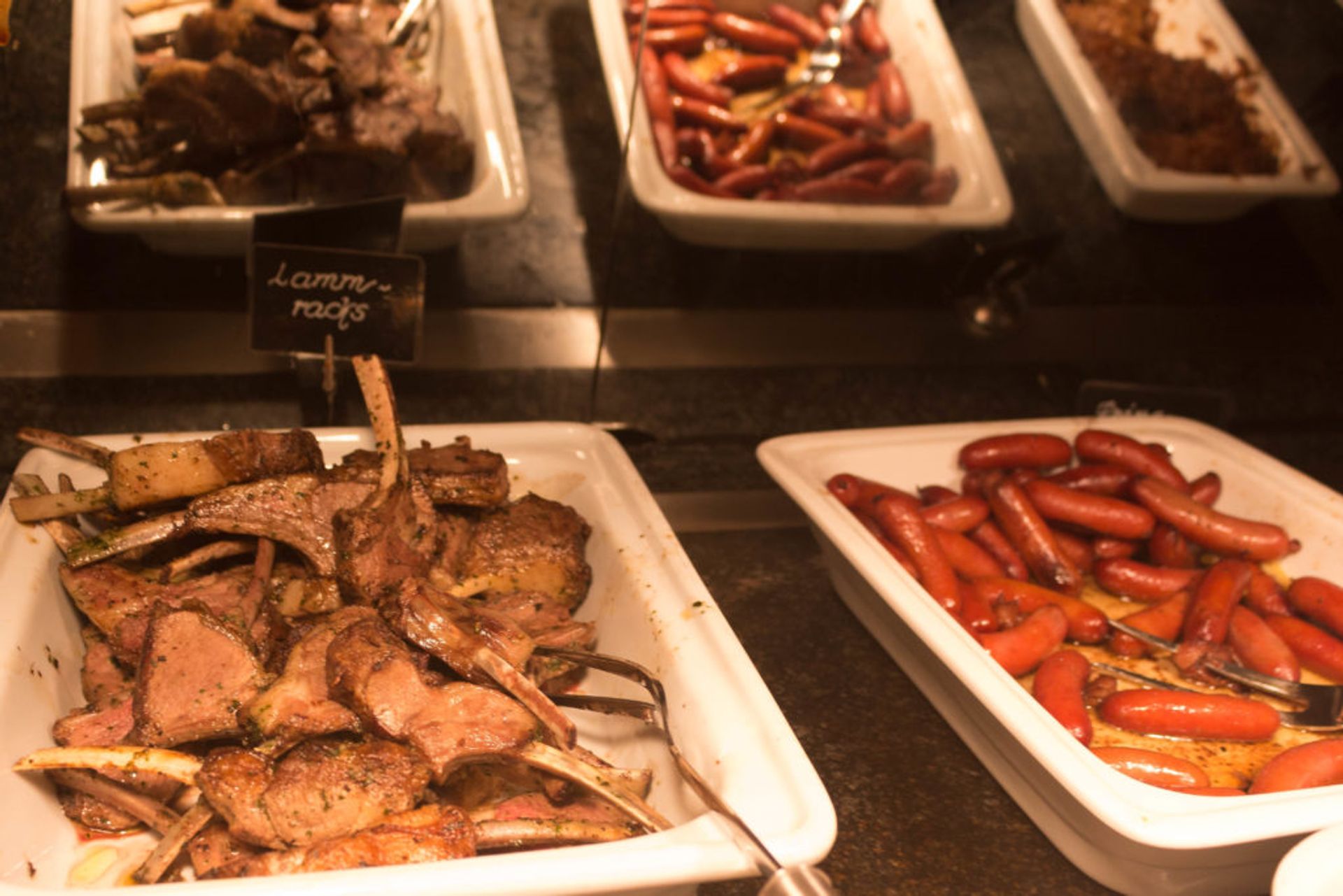 Desserts are consist of a number of types of cakes and chocolate, but the most popular dessert would be Ris à la Malta. It is made out of rice pudding mixed with whipped cream, vanilla, and chopped almonds; and is usually served cold with a cherry sauce. Back at my home, I am used to eating rice as a every day meal. but the cuisine is quite different because we don't eat it as a sweet dessert. So at first time when I heard about Ris à la Malta, it quite sounds so different and cannot imagine how it will taste like. Nevertheless, it was actually so much tasty than what I thought. It was not too sweet and perfect for making me relax after eating a bunch of foods. The photo below is a Ris à la Malta with Christmas cookie Struva from Instagram account @fiaikardanbyn.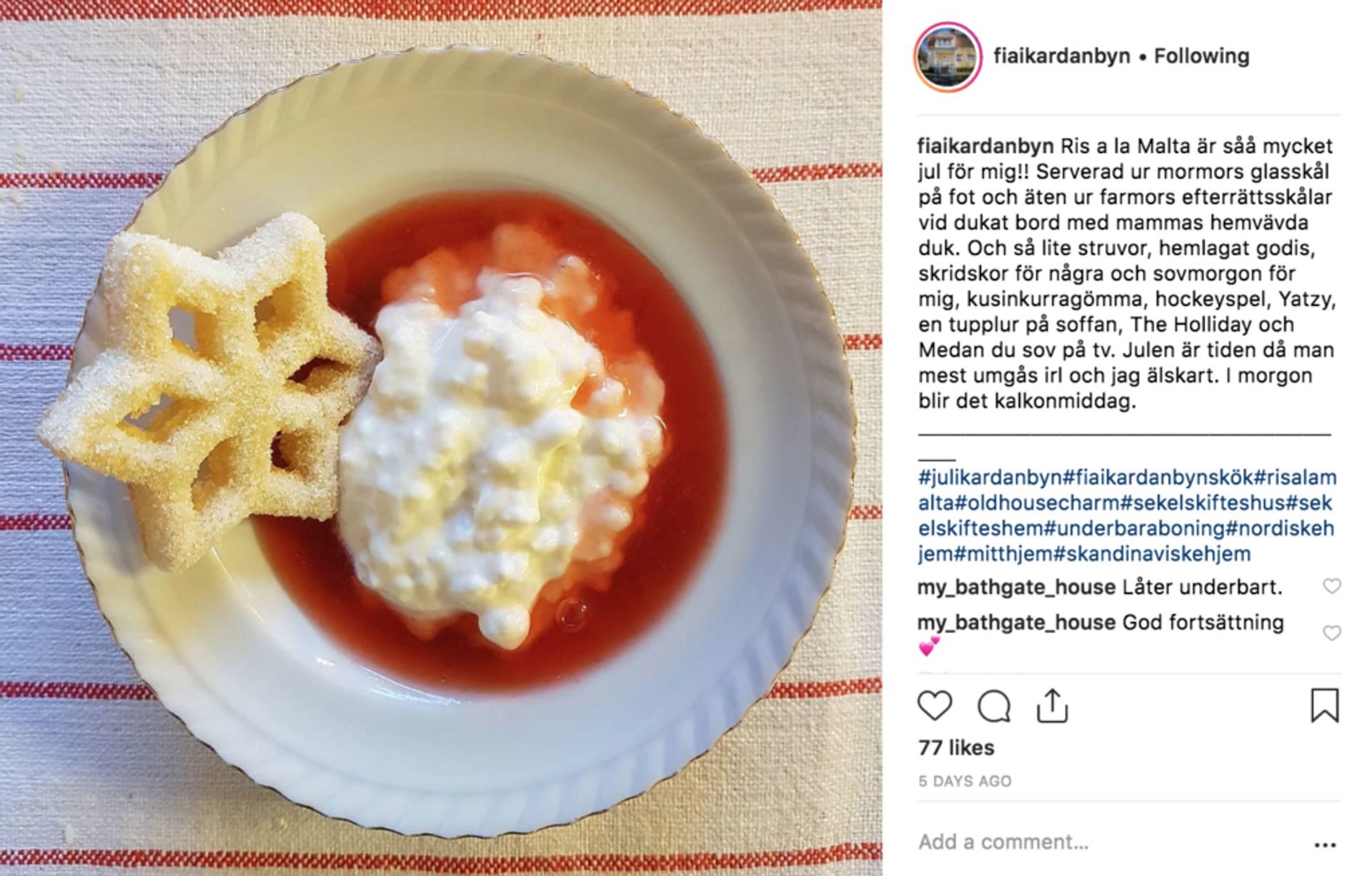 I think Food conveys history and culture. And one big table with a various dish with a local ingredient such as herring, lamb or crayfish with traditional cuisine can give a great insight into Swedish food heritage. While having Julbord, we were able to talk about different stories and bring everyone together. Even though this Christmas is gone a few days ago, I would love to recommend you to try Swedish Julbord in future Christmas. My best wishes for a new year that fulfils your dreams and hopes. Happy new year!