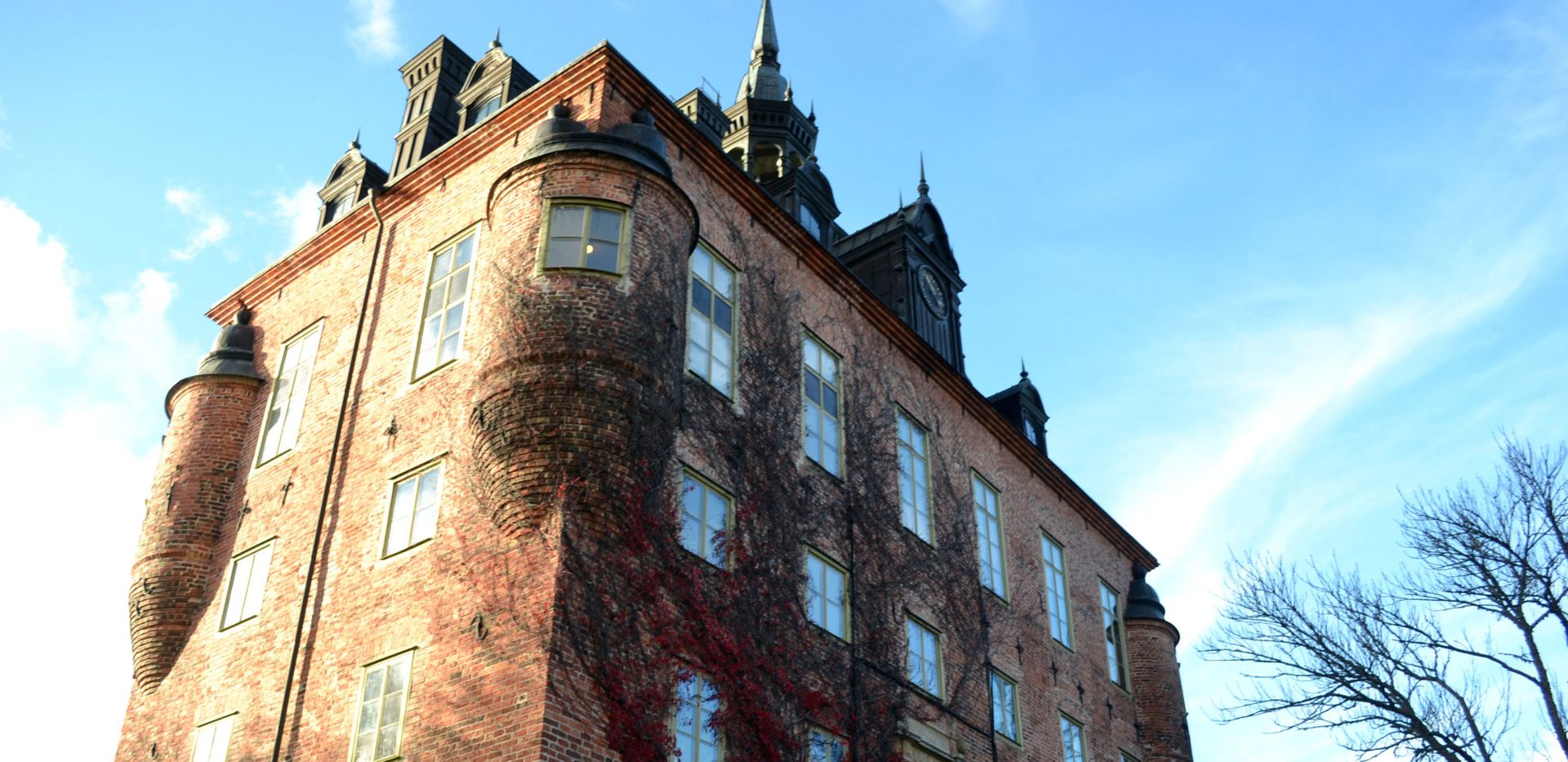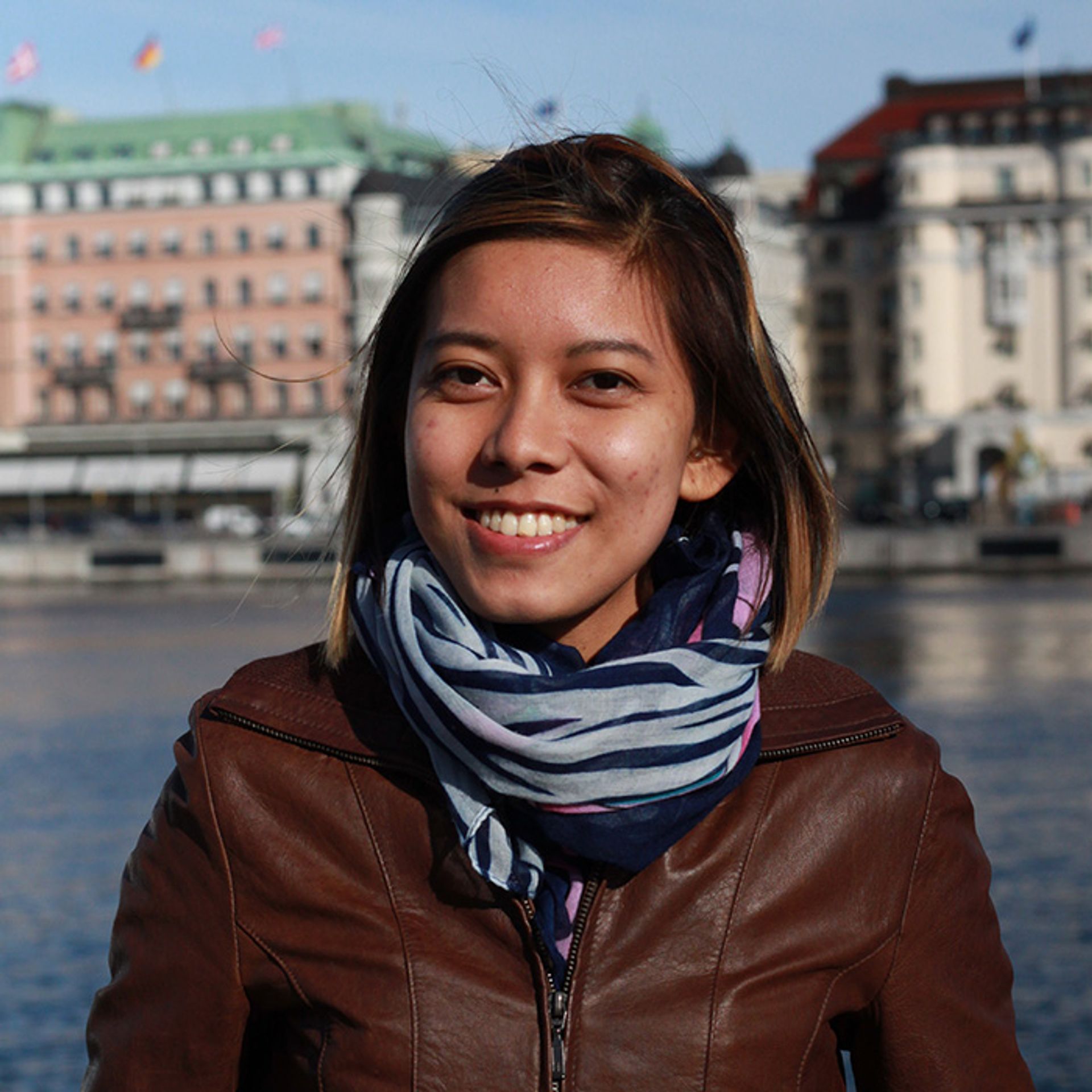 Written by Sania
04 Nov 2017
In the spirit of being active (still), I bike for a total of 50 km with my friends. Why?
Because we want to see the 'best preserved medieval castle' in mid-Sweden.
Once upon a time, there was a castle who turns out to be not far from Flögsta – where many students live. It was only around 20 km where one could hop on the bus and spent 50 minutes of one's life to reach the castle, or better yet bike for about an hour and got to the castle fresh and warm. Since I still have that summer spirit, I decided to bike because I thought there would be nice sceneries on the way to the castle, and how right I was.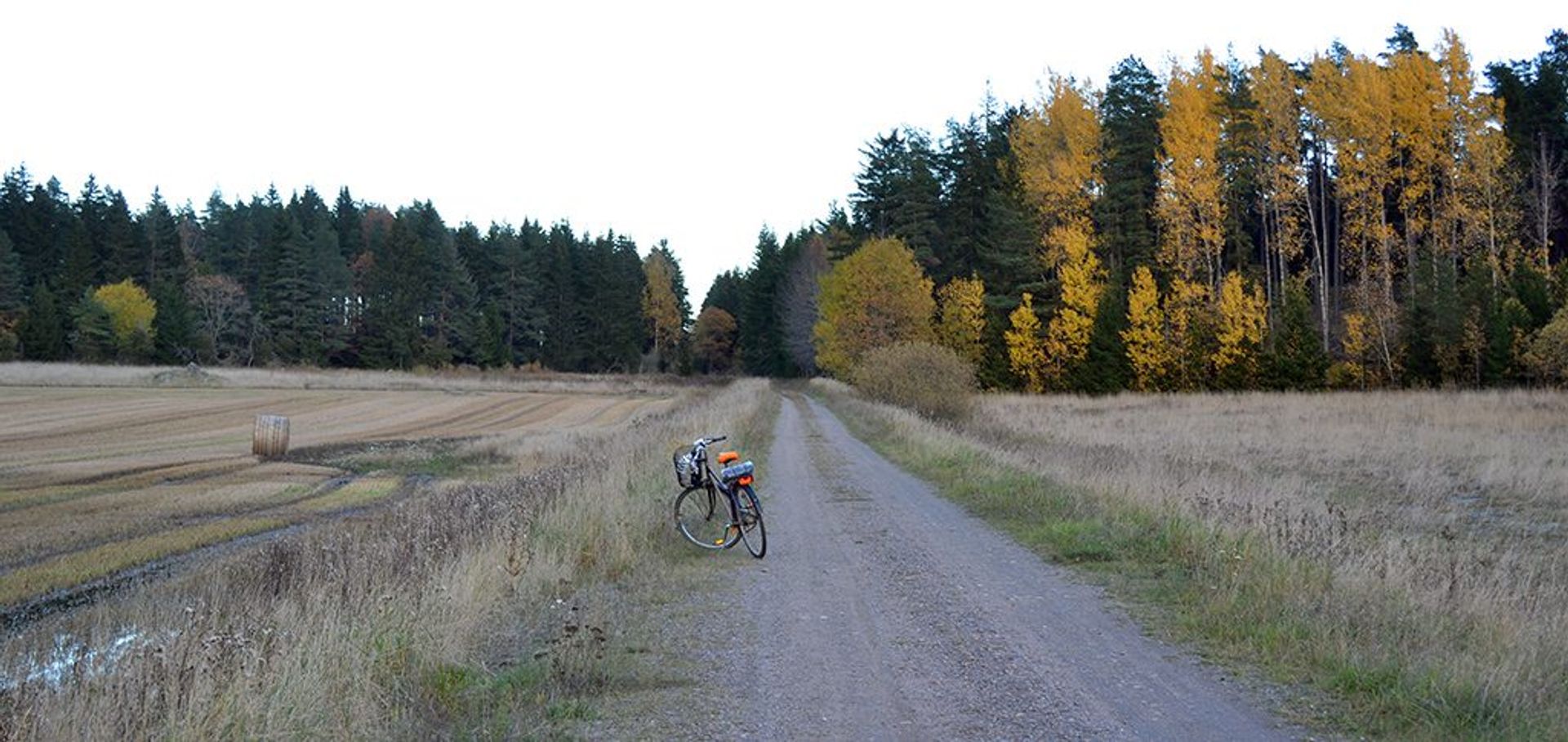 It was during the end of autumn when I took this journey, so as you can see the leaves were golden and the trees were not bald. Although, it was quite windy that I often felt as if the bike was not moving. I totally agree with Lara that one of the perks of living in Sweden is the ability to choose the bike as the main transportation (it is not just in Lund or Uppsala, but often in many cities in Sweden). This bike I bought from a secondhand store in Uppsala and it has three colors in it – gold, black, purple because…varför inte?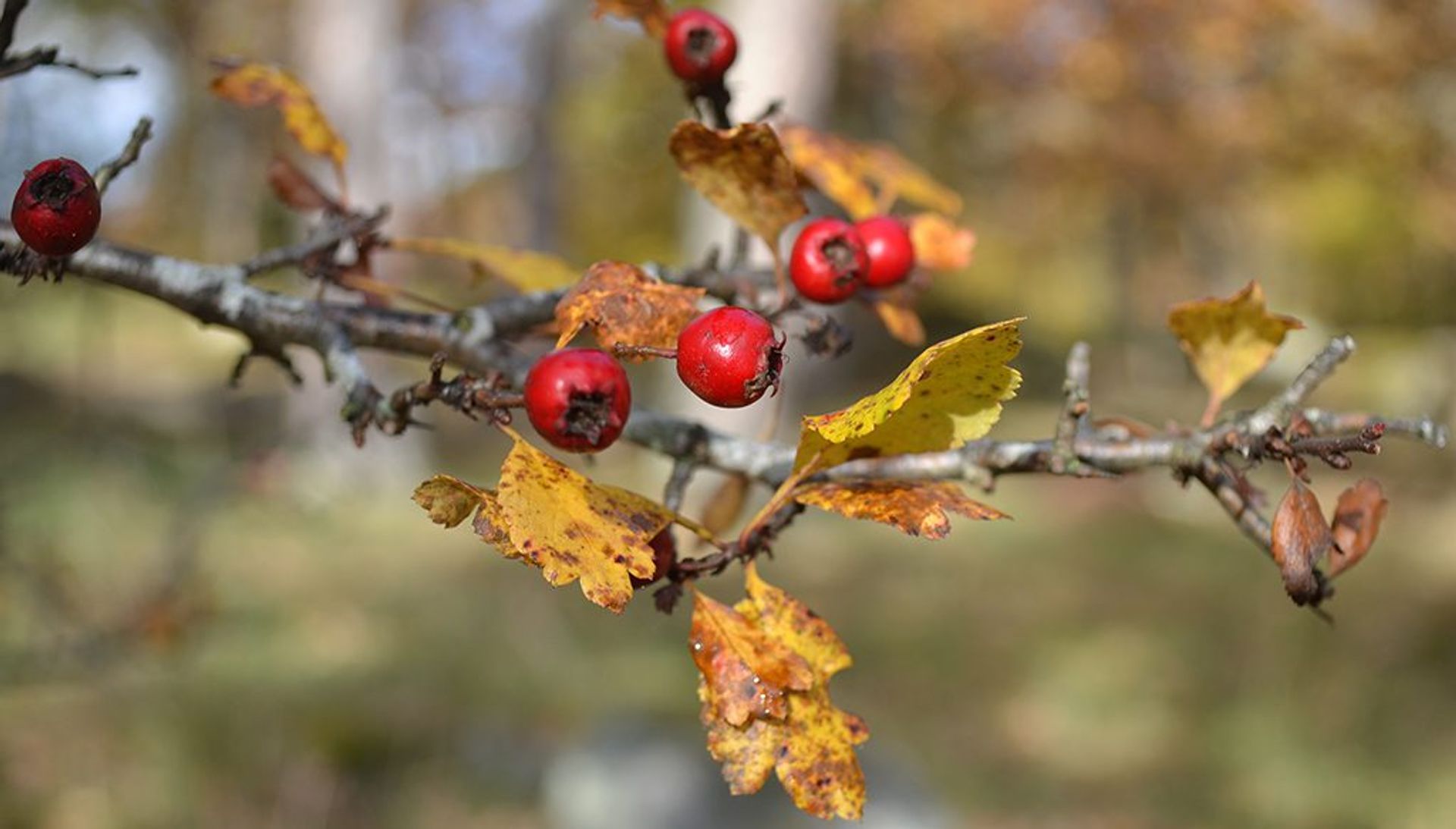 Back in my home country, Indonesia, when the leaves are turning brown or yellow then it means that something is not right with the tree or the weather. Only when I'm in Sweden that I finally see the yellow-brown colored leaves as something beautiful. Something that represents the cycle of life. Something that is sad as well since winter will come when the leaves are all gone.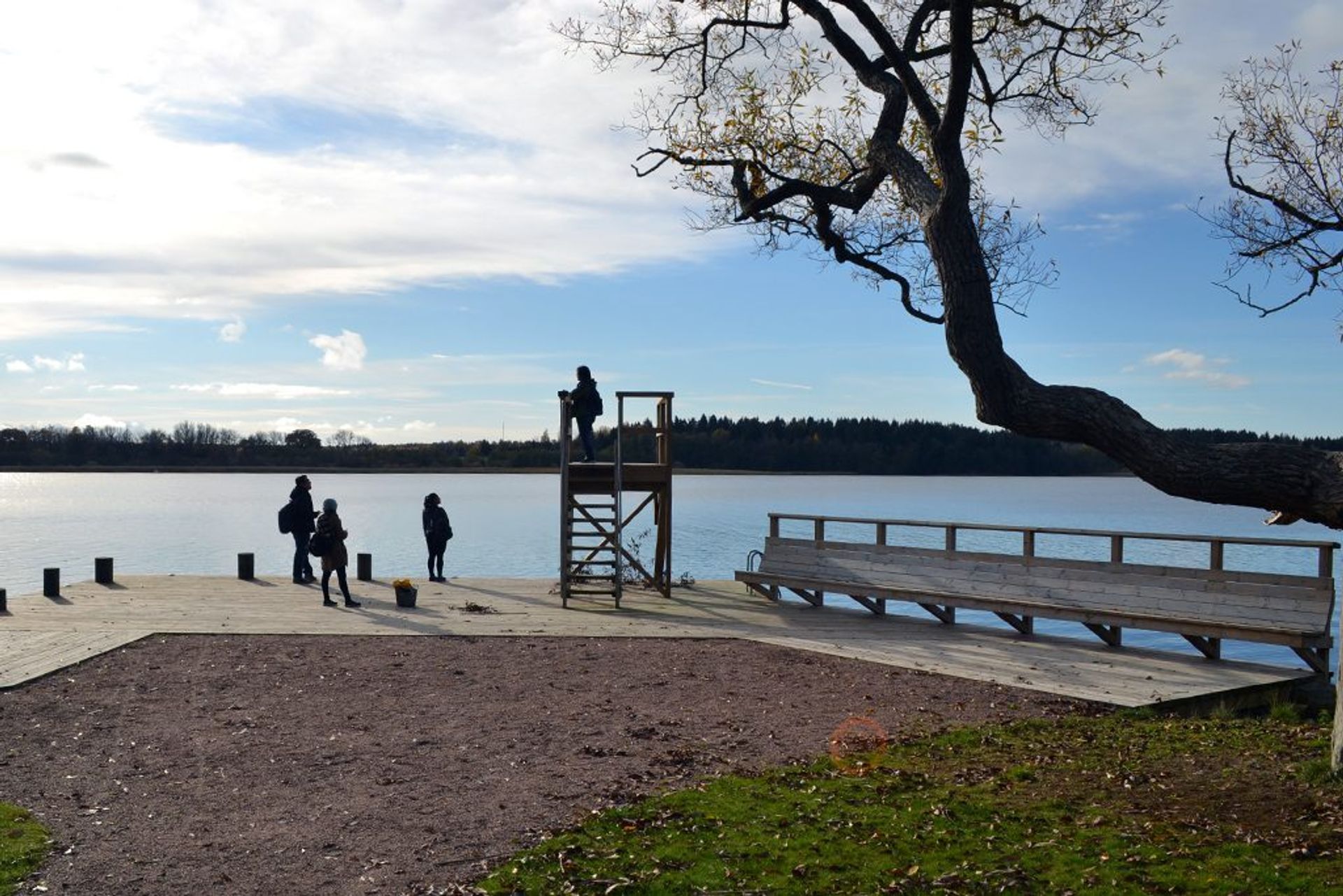 My friends and I finally arrived after a little detour. The sun was shining when we got there, and it was lunchtime so we decided to have a picnic by the Lake Mälaren just a few steps from the castle.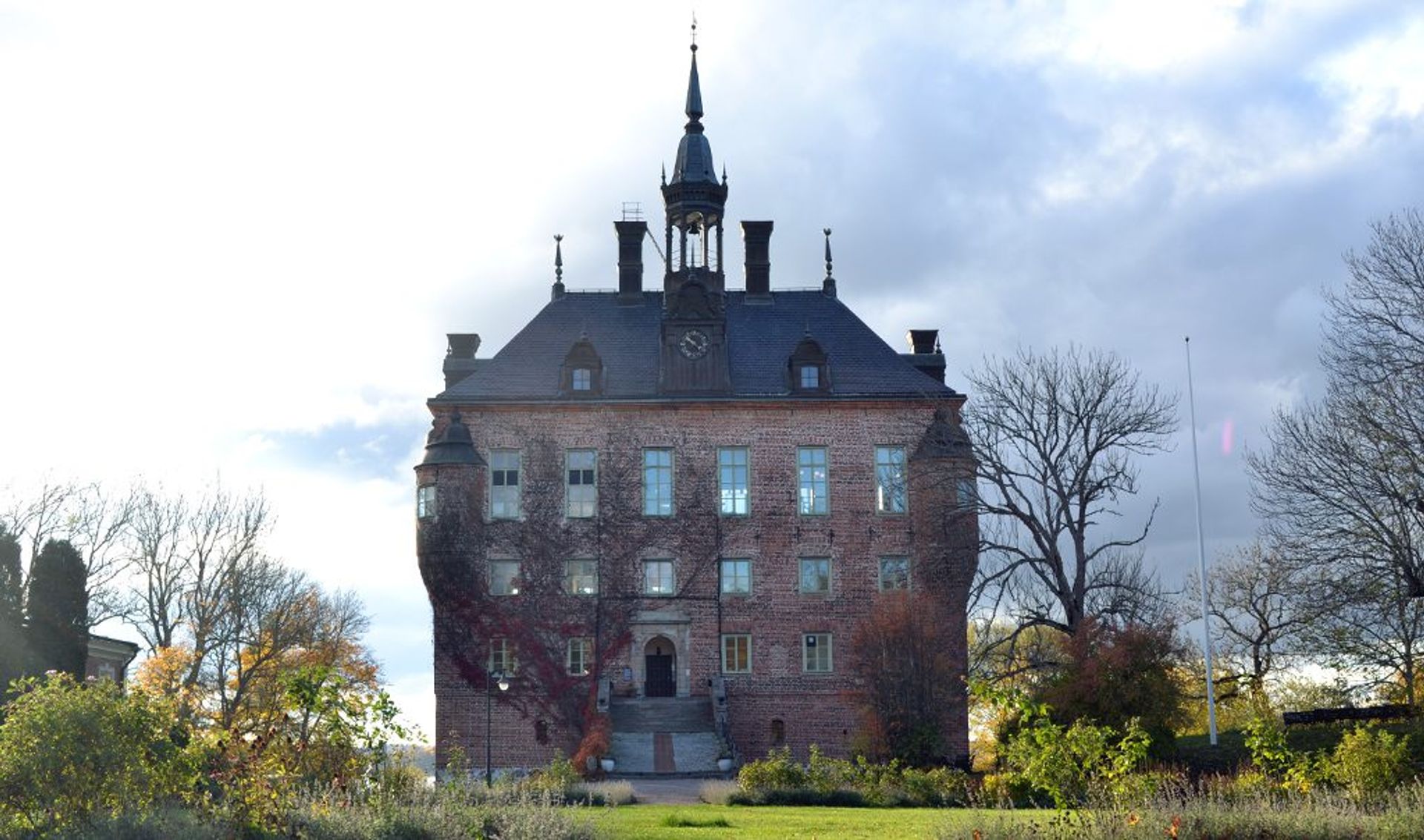 Here it is Wik Castle! You can rent the castle as it is also a conference center. Unfortunately, it was not the opening hours when I got there so I could not see inside. The story said that Svante Arrhenius, a Nobel laureate in chemistry, was born here.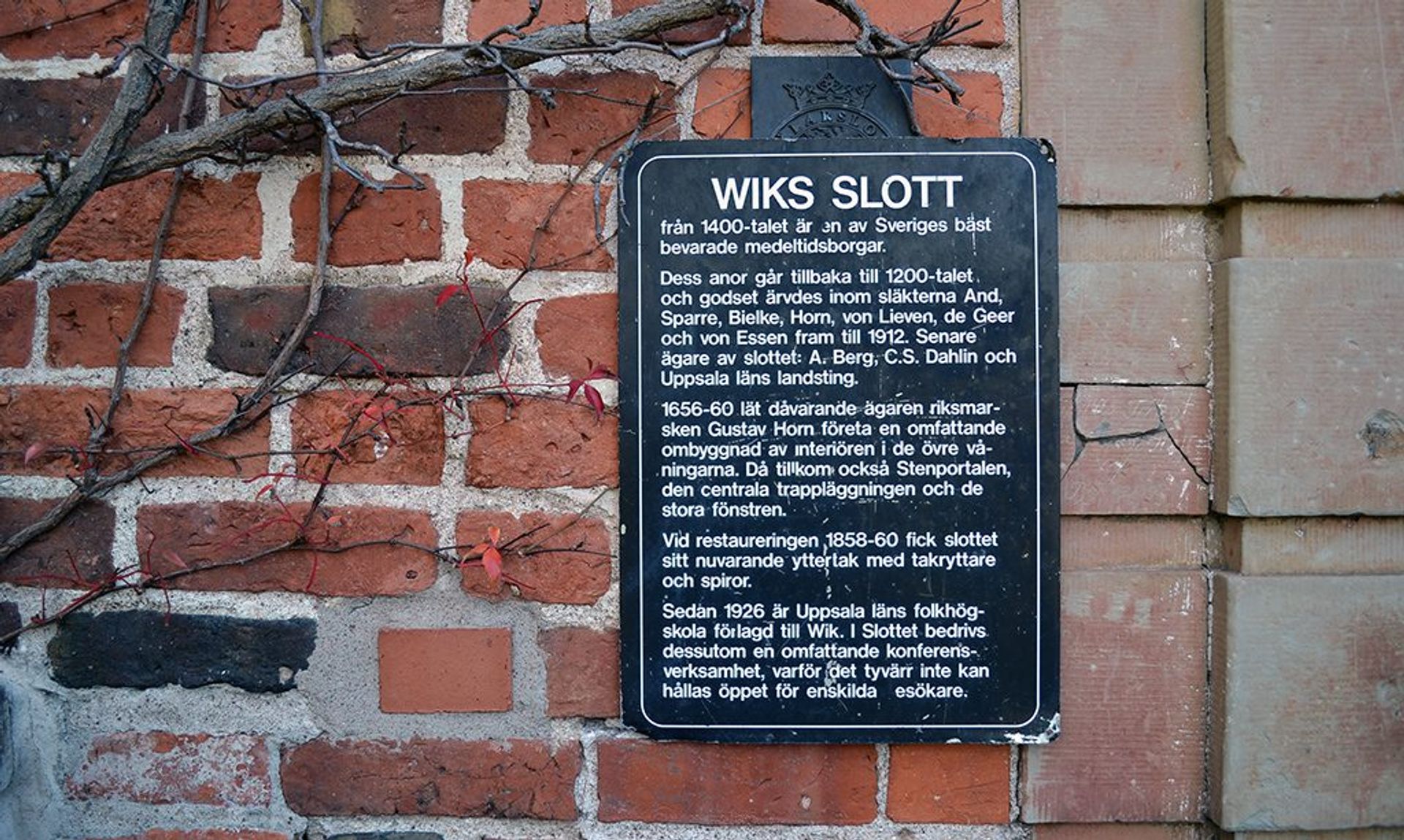 Despite not being able to see more the castle, this trip has been fulfilling. I thought that 50 km is a very long distance that I would not be able to reach with a bike, but in the end, I managed to do it. Nothing is impossible if it is just biking longer than the usual route.