Over the past 9 months I've experienced a lot of new adventures (I've written about a few of them in here), and I've faced a lot of new challenges. But no challenge is as big as Chalmers Formula Student; designing, building and testing a car in only 11 months is very ambitious and demanding. A few months ago I wrote about Formula Student, the project and the outline of the competition; what is it about? why is it so big? and a little bit about Chalmers Formula Student 2017 (CFS17).
Now it is time to write about Chalmers Formula Student 2017.
Chalmers Formula Student 2017
Let's start from the beginning. One of the cornerstones of CFS is not only to build a highly competitive car, but also to form skilled engineers. This is why at the beginning of every academic year a completely new team is assembled.
During the first weeks, the idea is to define a common goal and assign responsibilities as well as start planning for the months to come.
This year our goal is:
Once the goal was defined it was time to move on into investigating new solutions, this stage of the project is about reading reports from previous years and considering new technologies that can be implemented into the new model to improve upon last year's model.
Sounds pretty much straight forward, but trust me, there are thousands of things and small details to consider, even the simplest change can have a huge impact.
Designing a car
After a couple of weeks of investigating new solutions and, developing together as a team a concept, we move on into the actual design, where we use CAD (Computer Aided Design, specifically CATIA; fun fact about CATIA…it hates me) to design and model the parts and assemblies that at the end come together to build a car.
This part of the project was a little bit hectic, probably everyone in the team pulled an all-nighter at least once by now, but for me the design part was very hectic and stressful. Specially because I was taking 2 courses (Vehicle Dynamics and Vehicle and Traffic Safety) at the same time while doing CFS.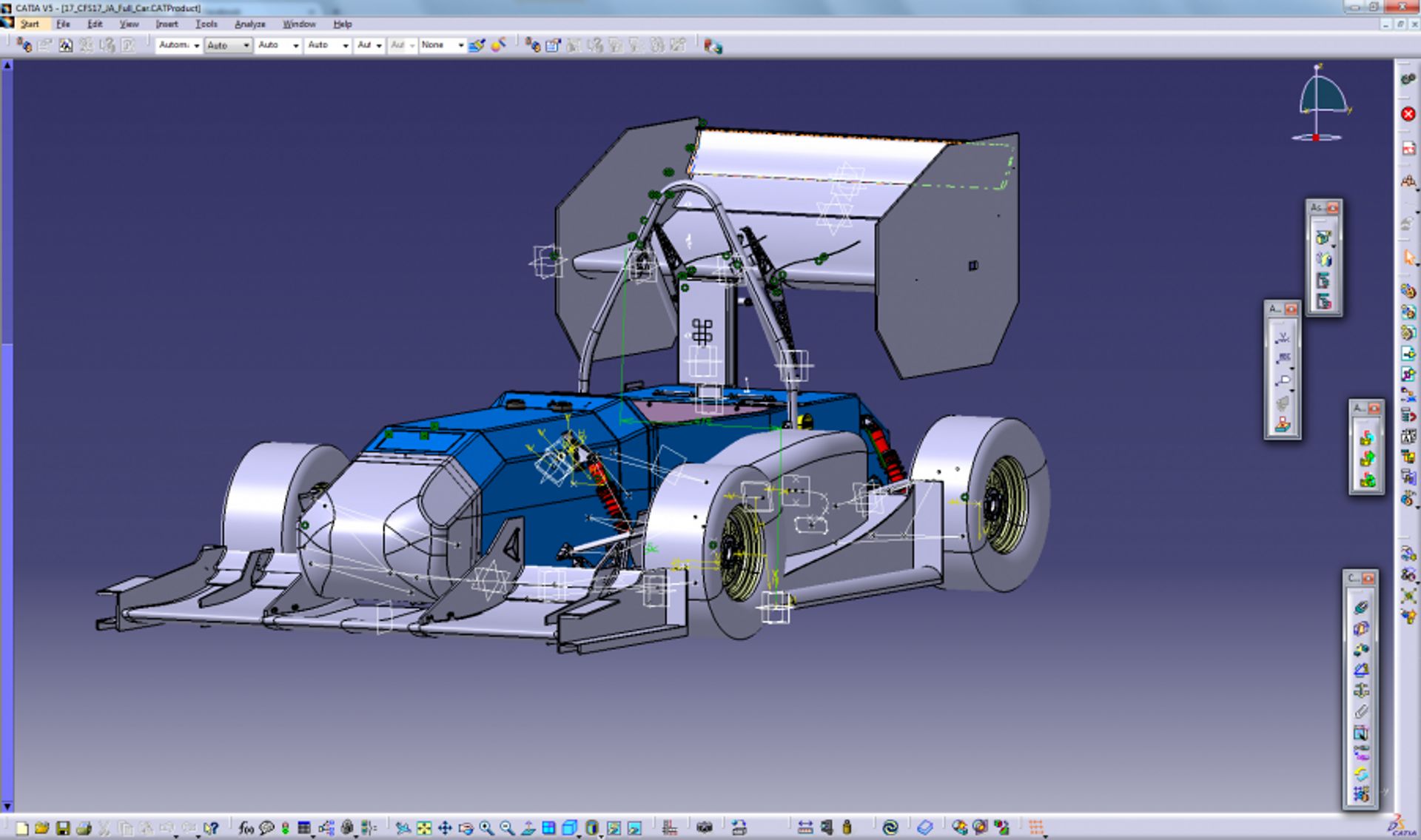 The winter break was close but we had to lock down our design before taking a small time off, this means that everyone needed to be done with the parts they were designing to have a complete car assembly.
Building a car
Building a car in sounds much easier that it is. Manufacturing every single part in the way they are designed is quite challenging, and at the end this is the stage of the project when you realize that there are parts that look rather simple in the computer but they are a pain to manufacture.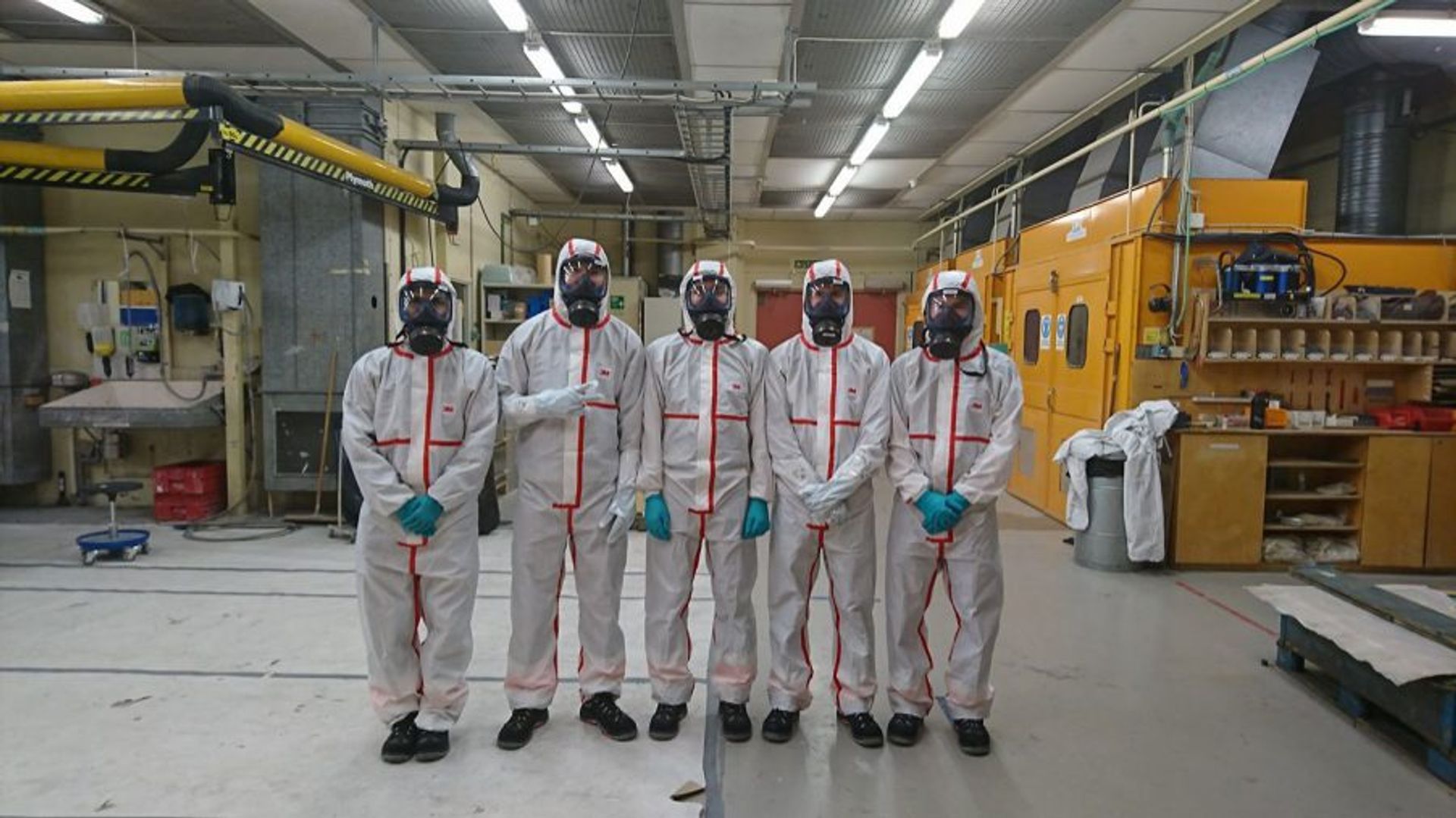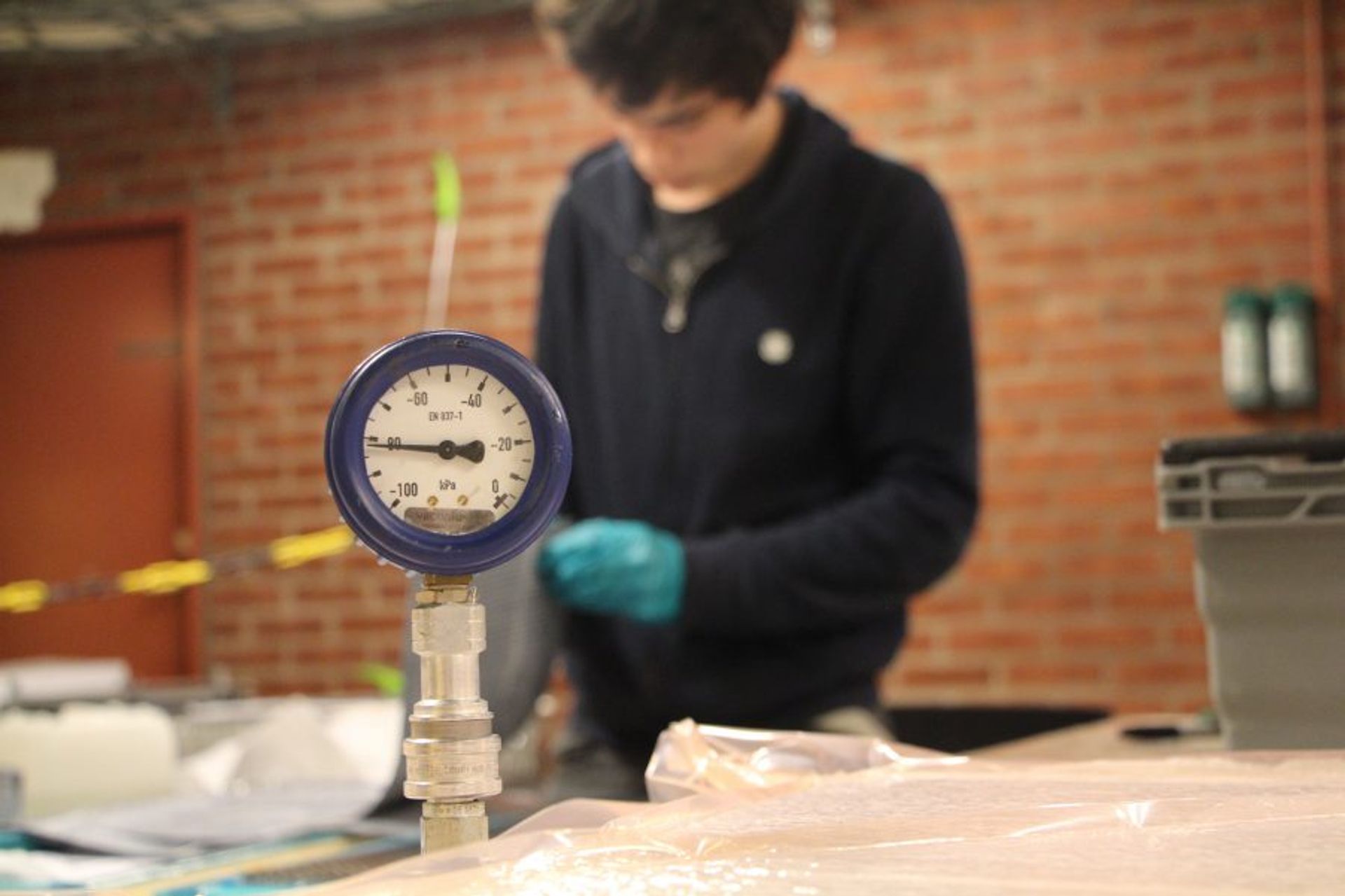 At the end, no matter all the small issues during the process, we built a very beautiful car (still needs to be tested in the track but probably it will perform very good), and the important part is that everyone in the team worked so hard to achieve this. So, I want to raise my imaginary beer right now and just say, cheers to everyone in CFS!
*drumroll to create suspense* and this is how our car looks like! Hope you guys like it!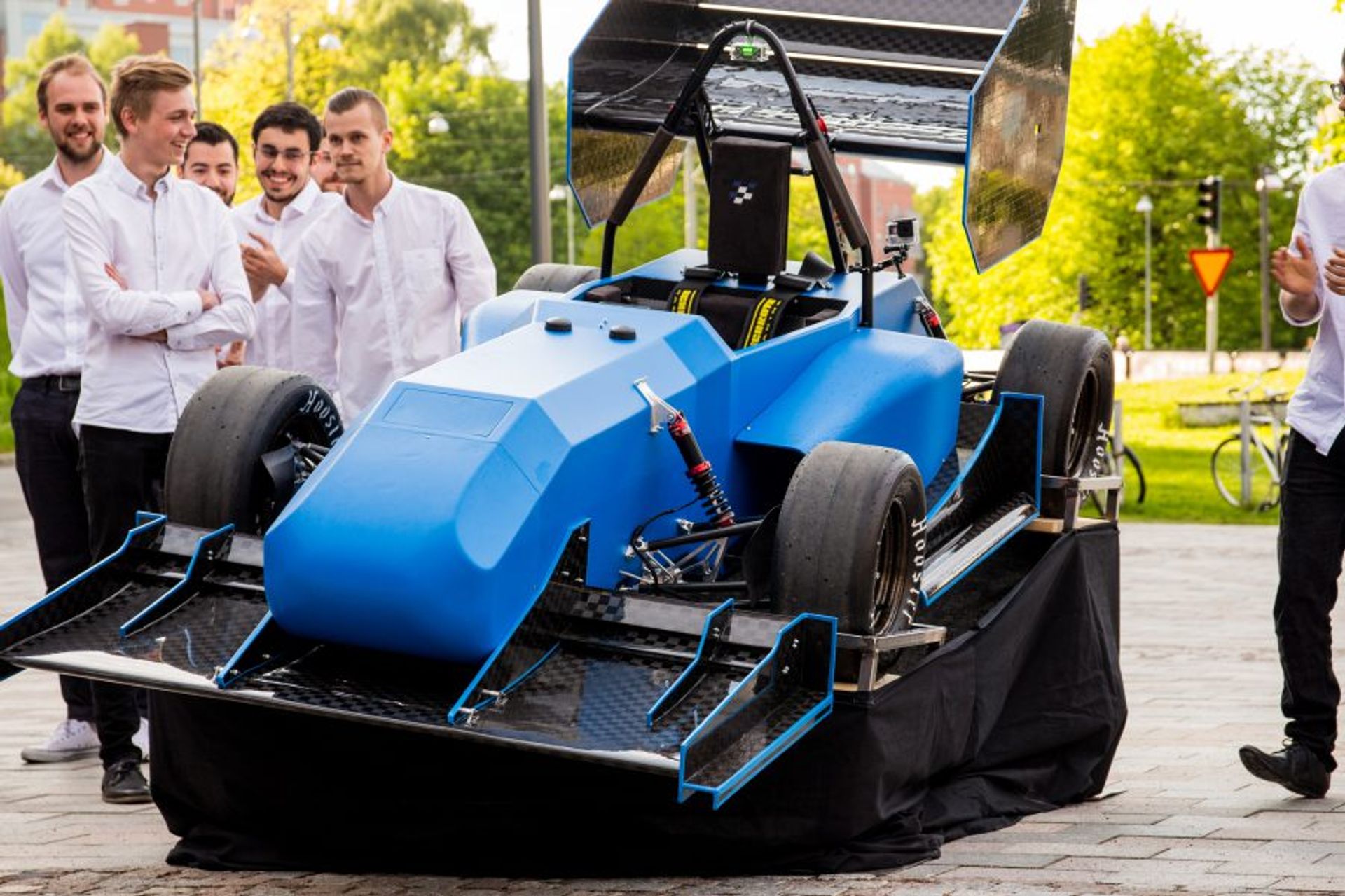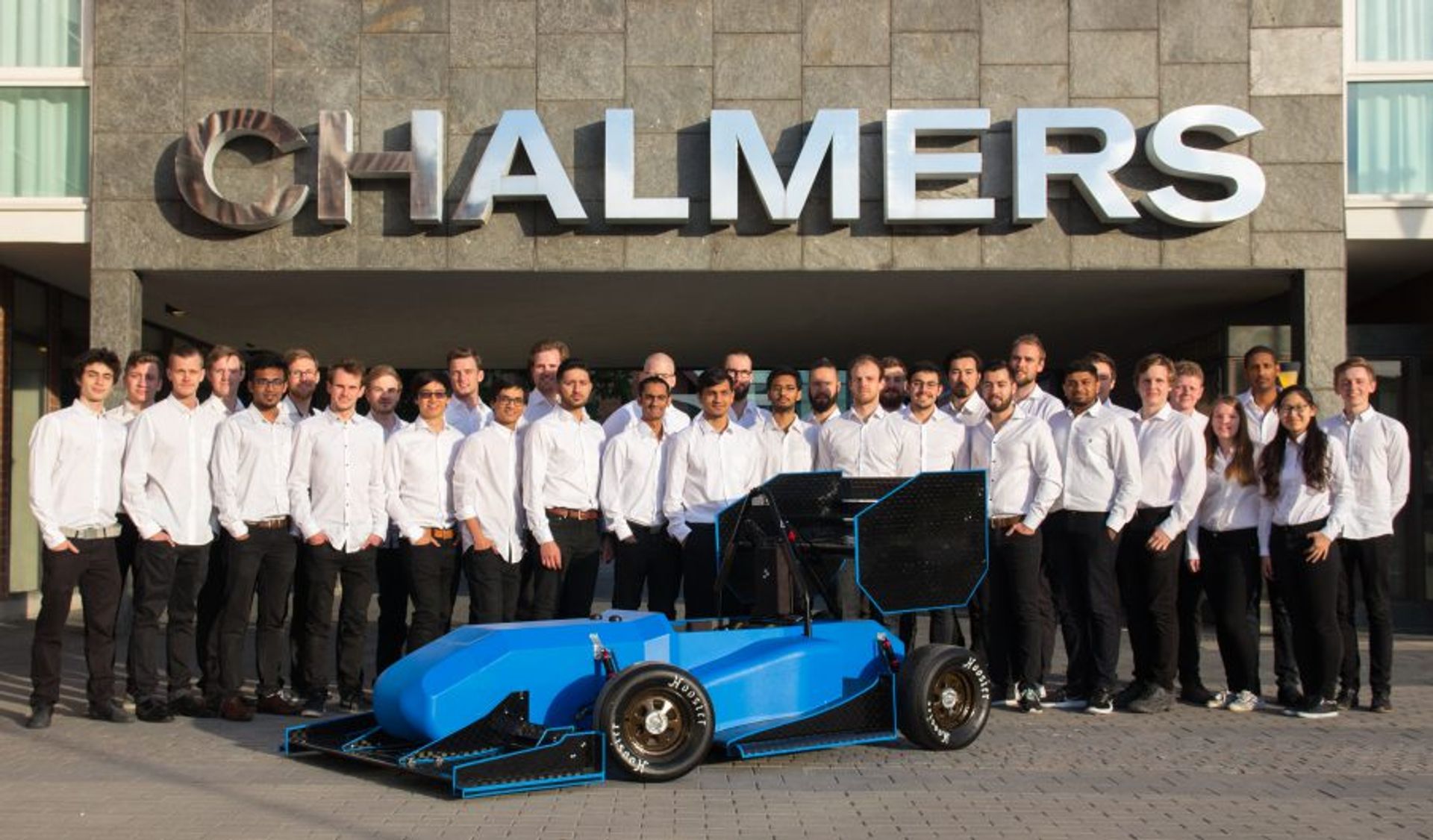 We will be now preparing and tuning our car until the very last day before the competition, which is taking place in the TT Circuit Assen in the Netherlands (FSN), from the 17th – 20th of July and in the Hockenheimring in Germany (FSG) from the 8th – 13th of August.
I'm really looking forward for the competitions and I hope that CFS wins both in FSN and FSG!
#AndresInGöteborg