On the 28 of March 2017,  Happy M Vegan kitchen hosted the first TEDX Gotebörg Salon event 2017. The topic was Sustainability vs. Availability. The event set out to inspire conversations around the topic of Food Sustainability.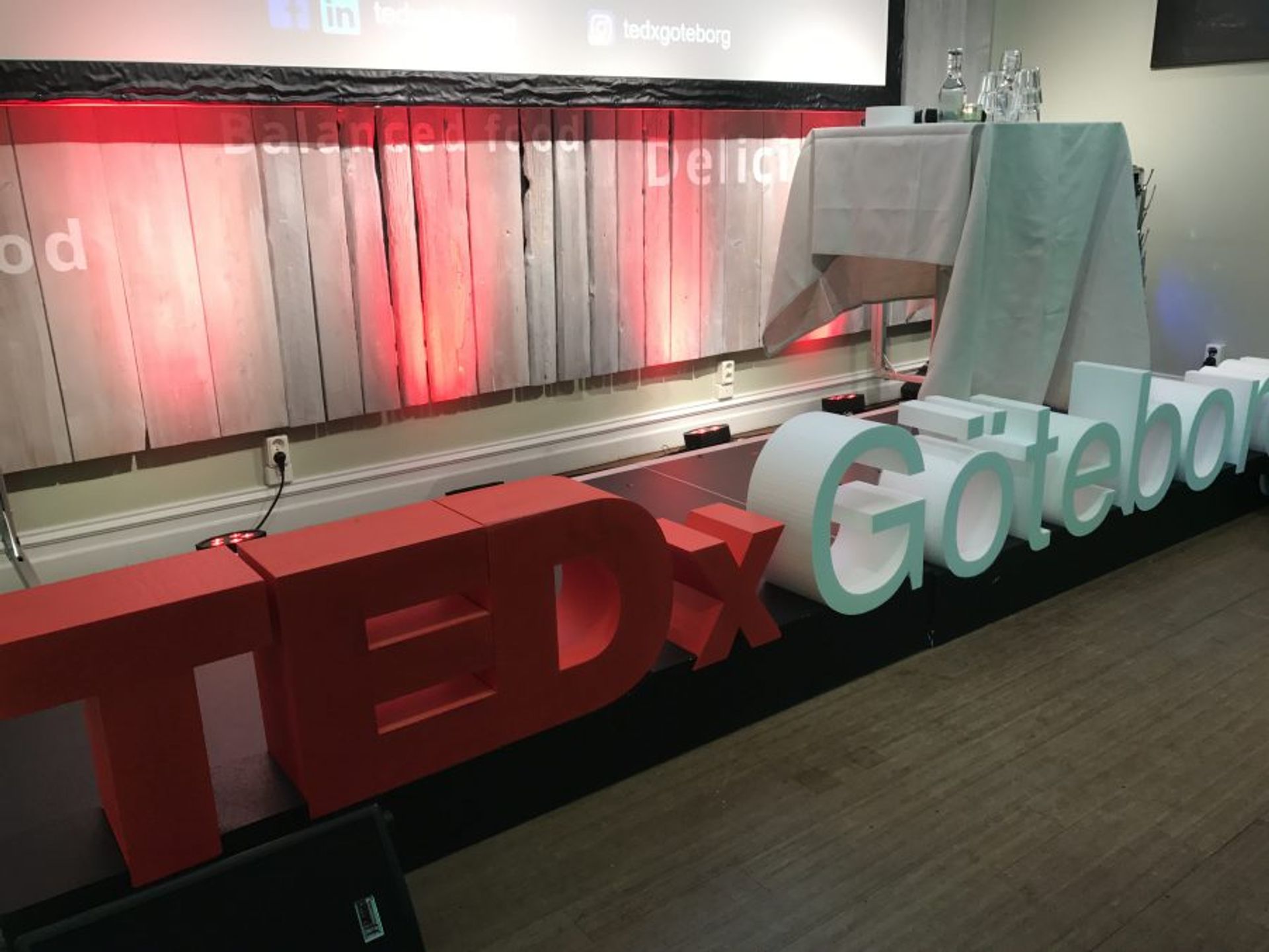 I have always been an avid fan of Ted Talks. I even have my own Ted Monday ritual in which I seek to empower myself by watching various talks. It could be anything from antibiotic resistance, the creation of robotic limbs to dream interpretation and understanding death. Ted Talks have always been an avenue in which my creativity flows and my mind travels.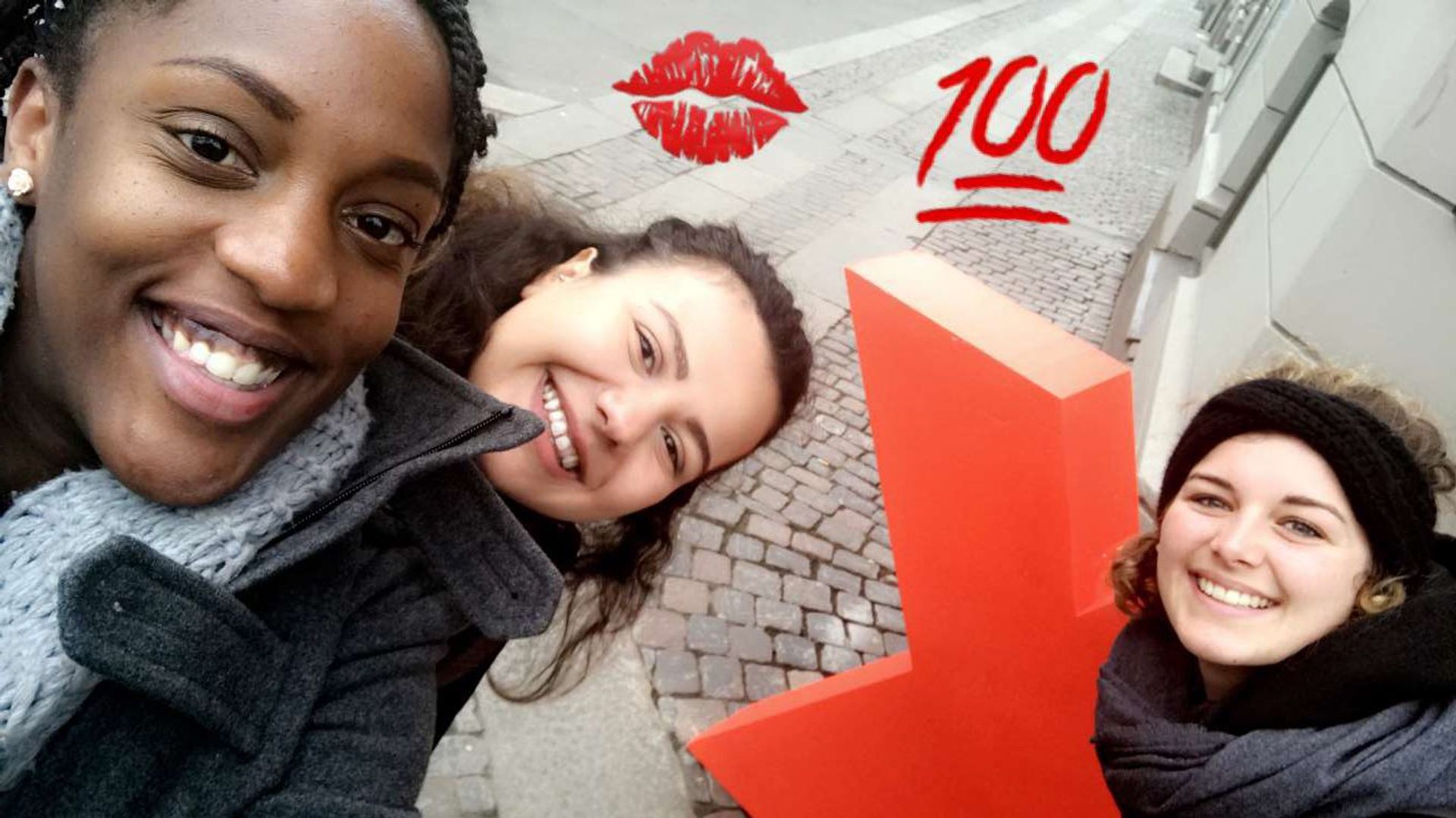 This salon event was a little different than the usual Ted Talk structure that were used to watching. Two Ted talks were screened linking to the overarching theme of sustainability followed by a panel discussion in which the audience posed questions.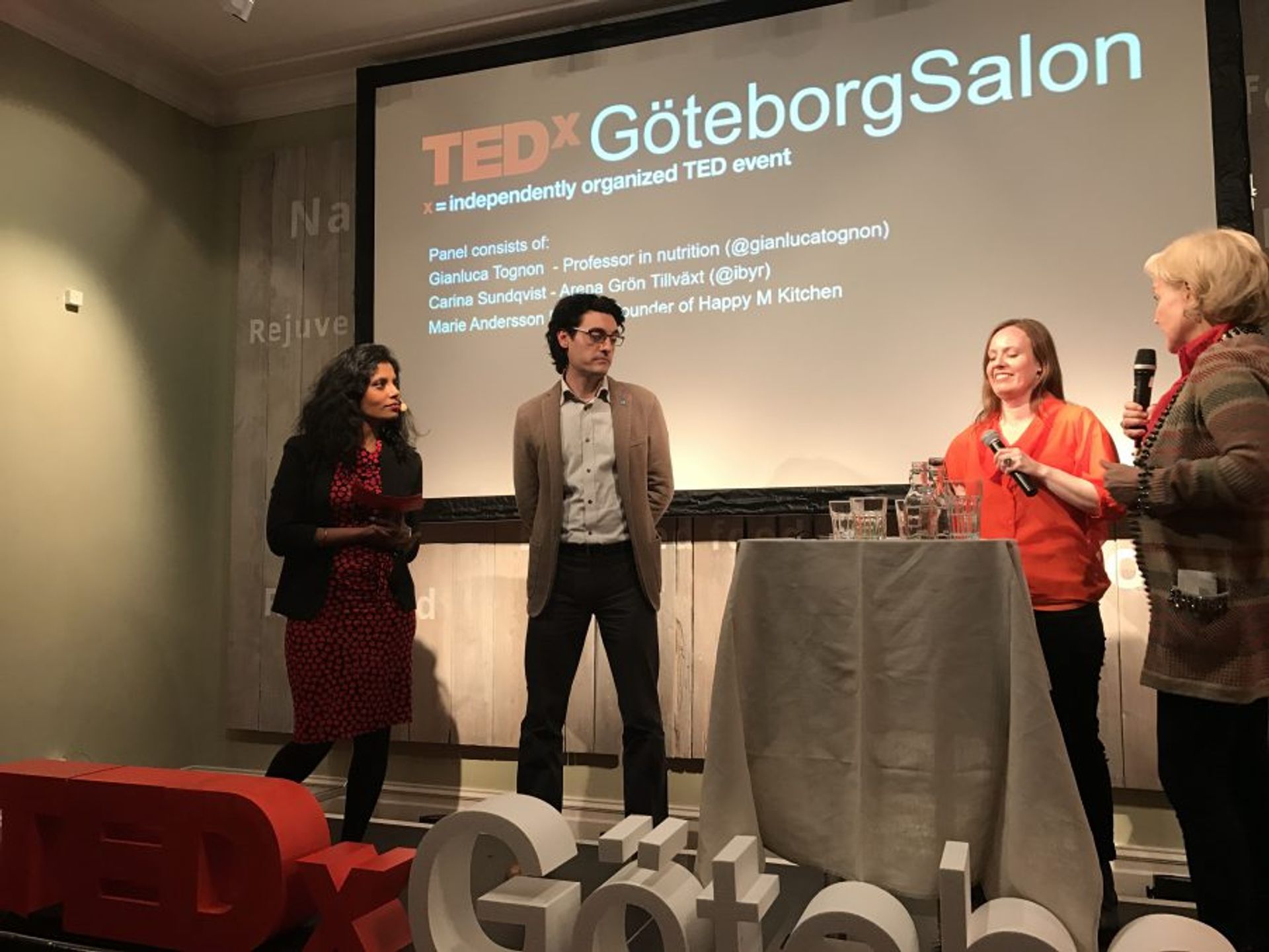 The Ted Talk was by Caleb Harper on Digital Farming. His initiative seeks to create a world of 'digital farmers' who will help to feed the estimated 9 Billion souls by 2050. With a decrease in farmers worldwide he seeks to digitize food using 'food computers' which aid the connection between plants and us as 'digital farmers'. These labs can be housed in small spaces thus saving space.
The Second talk screened was by Megan Miller on insects as the new future food. Her project Bitty Foods involves the use of crickets as an alternative nutrient source. This I found very interesting. In some cultures around the world, such as some tribes in Kenya rain flies and other insects are consumed as a delicacy. However, faces around the room were comical with some saying they wouldn't imagine eating 'bugs'.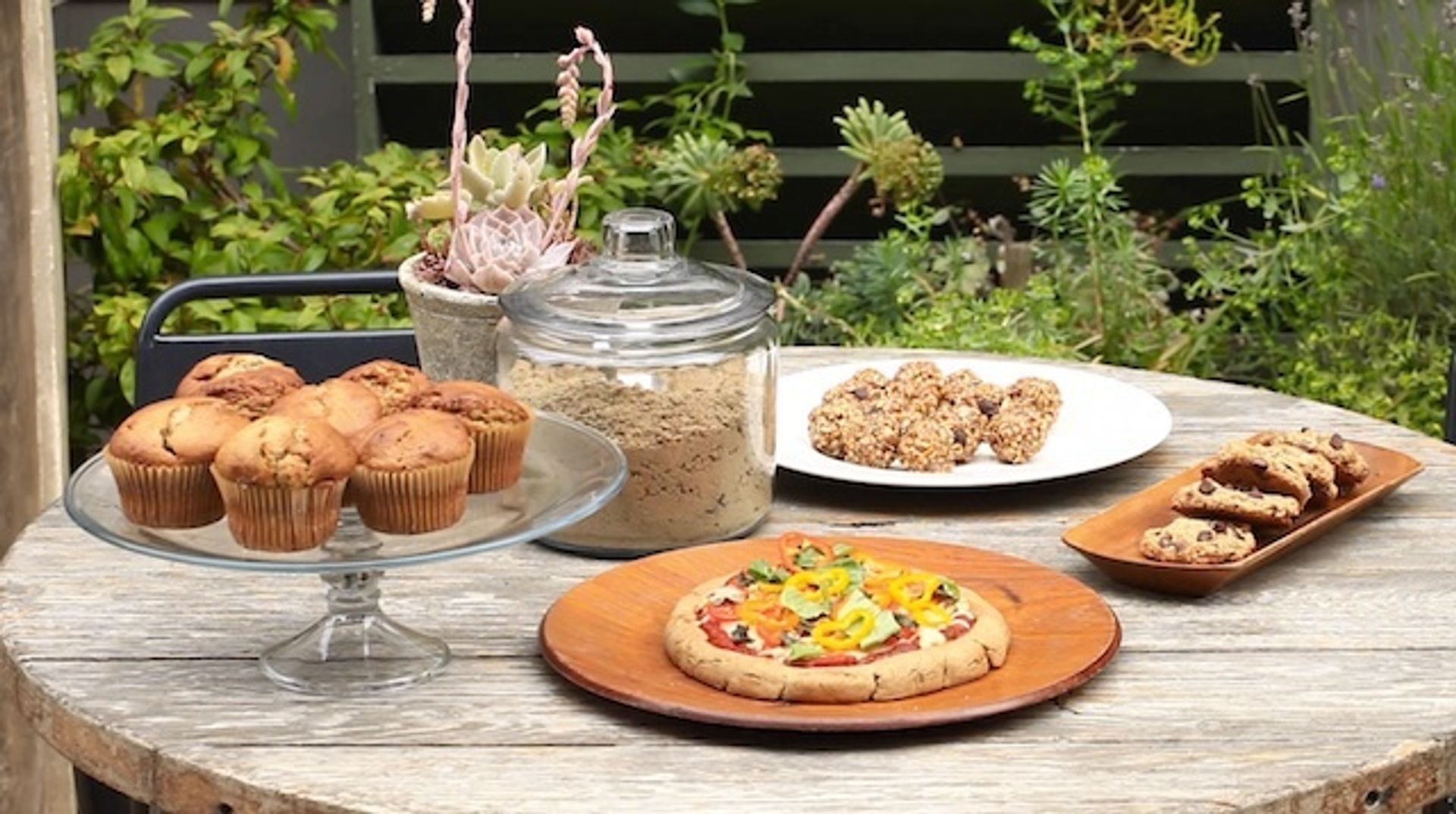 The most interesting part of the talk was that she used crickets in dried flour form to make everything from pastries to pizza (pictured above). Her talk was powerful in that it questioned the norm and presented alternative sources of protein that would help to address the current challenges we are facing of the sustainability of the meat industry.
The panel discussion comprised of Gianluca Tognon, Carina Sundqvist and Marie Butler. Who are a professor in Nutrition, green growth expert and founder of Happy M Kitchen respectively. Questions from the audience included how energy efficient food labs and vertical farming initiatives are?. How to get children more involved in learning about good nutrition?. To how feasible cricket flour is as a large-scale alternative to wheat flour for the population at large?.
It was a great panel discussion and event to which I can say that I learnt a great deal. I also learnt that the choices I make when I go shopping for groceries in Gothenburg affect the way in which food is grown, harvested and even wasted at home and around the world. Here are 5 great take away tips from the event.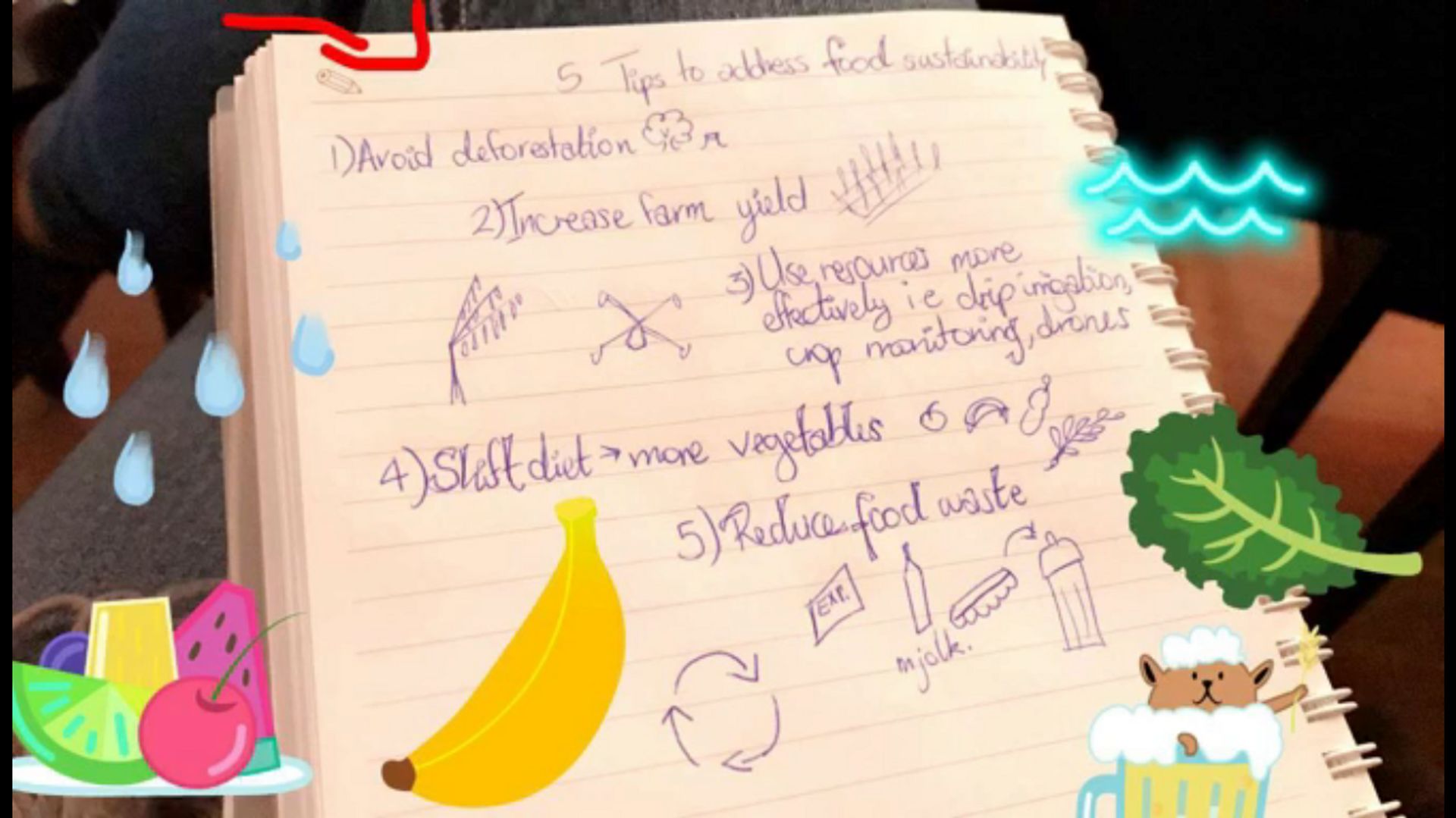 I am happy to say that I will now make a conscious effort to buy more local food to support farmers as well as incorporate more fresh food in my diet.
Sweden has really opened my eyes to the world of food sustainability and thinking about the impact of what I buy and eat has on the environment.
An interesting blogger I discovered at the talk is Hanna . Her blog includes recipes and a shopping list for only SEK 300 which can feed a family of four for a week. I am definitely going to try some recipes out and those cricket flour cookies looked really good I must say!
The next TedX Salon will be on May 30th and the TedX talk will be on October 30th.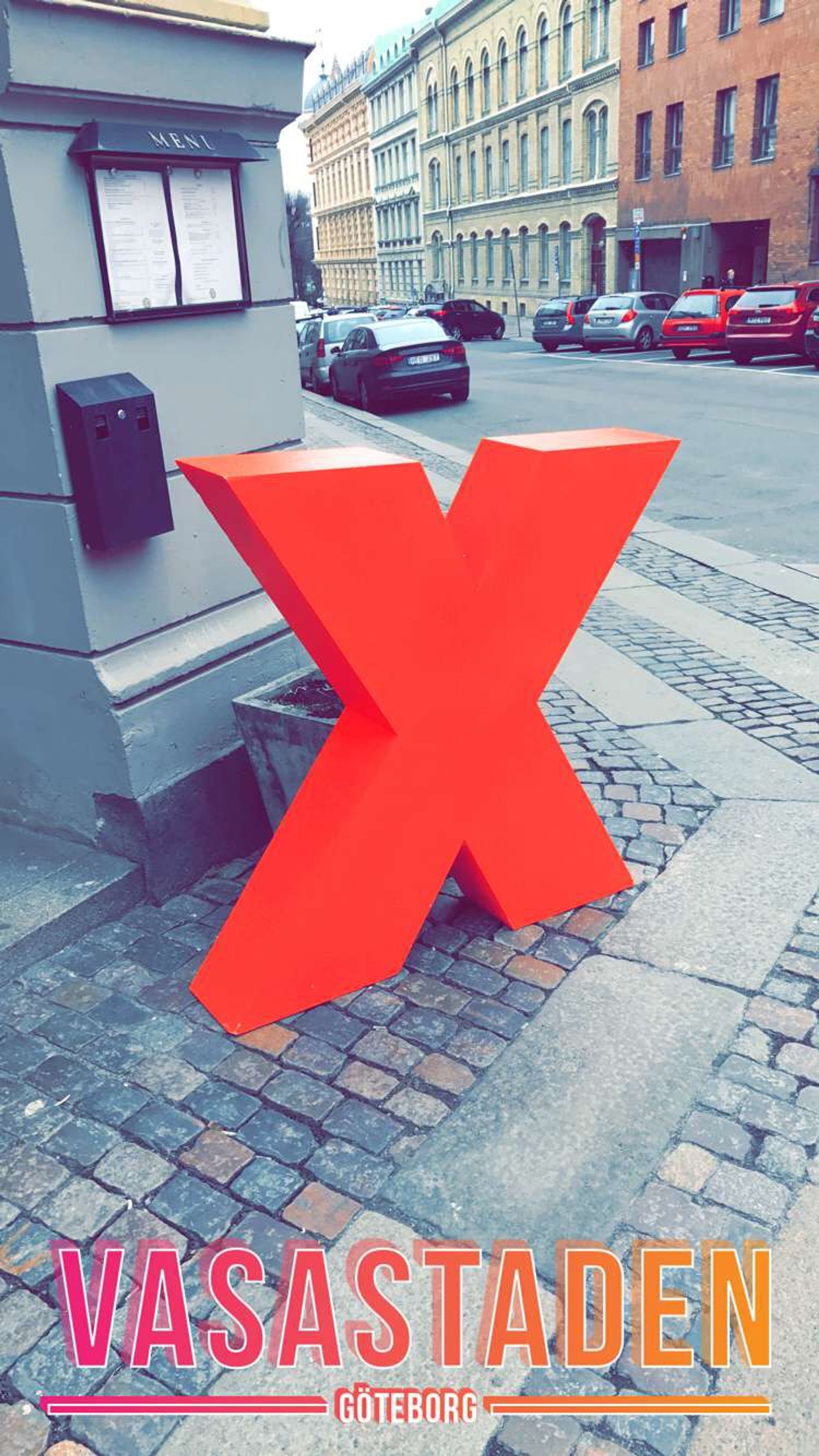 Follow them on facebook for more details and remember to search for your network in your Swedish city!
From Sweden with Love