Stockholm is definitely the most popular, but also one of the most beautiful and scenic cities in Sweden. As an international student here it is almost obligatory to make a trip to Sweden's capital. Even though I have been to Stockholm a couple of times, it was mostly just for a short time. So I decided to make the best possible use of a free and sunny weekend and discover this wonderful city a bit more.
Day 1: Performance at Dansen Hus
A good friend from Germany is studying for her Master's in Stockholm so I had the chance to stay with her and let her show me some nice places. I arrived somewhat late so on the first night we only went to a dance show at Dansen Hus called "Sweat Baby Sweat". It was some kind of contemporary dance; I did not quite find my way into this kind of performance but it was still interesting to see! If you ever are in Stcokholm you will notice that it is a place full of culture and art, and there are many many exhibitions, performances, and museums to choose from. I definitely recommend checking the artsy scence of Stockholm as it makes up so much of the city's character.
Day 2: Gamla Stan & Södermalm
On our second day we took a really long walk through Gamla Stan down to Södermalm. Gamla Stan is the Old Town of Stockholm and even though it is super touristic I think it is really worth it. This part of the city is not only full of tourist shops, but is made up of beautiful old Swedish houses, aligned in narrow, crooked alleys. Once you step out of Gamla Stan you will be amazed by the beautifl scenery that is right in front of you: the water that surrounds Stockholm, many bridges and more amazingly beautiful buildings.
If you keep walking straight down you will soon arrive in Södermalm, the Hipster area of Stcokholm. Here you find tons of Second hand shops, concept stores, tattoo places, cafés, antique shops and bars. We got lost in those streets and stores for some hours and then went to a hill from which you had a beautiful view over the whole city.
Day 3: Djurgården Island
On my last day in Stockholm we went to the Djurgården island, which is in the east of Stockholm. The way to this island is already spectacular and makes up a really nice walk with great views over the water and the pompous houses that frame the way along it! After walking a while you reach the island which accommodates many of the biggest tourist attractions in Stockholm: Skansen, an open air museum, the Vasa museum, the Abba museum, and the Gronalund amusement park.
We were however heading for something else: the Rosendals Trädgård. This garden foundation is made up of different greenhouses and gardens, has a farmshop, a plantshop, and a really beautiful café that is integrated into the greenhouses. Here you can eat fresh sandwiches, sweets and small meals in an absolutely loveable surrounding. I enjoyed this place so much and would have loved to spend entire days there. It was just such a nice, rural, and cozy place that I would have never expected to find so close to such a vibrant city. Unfortunately we had to head back to the city after a while because I had to catch my train back to Linköping.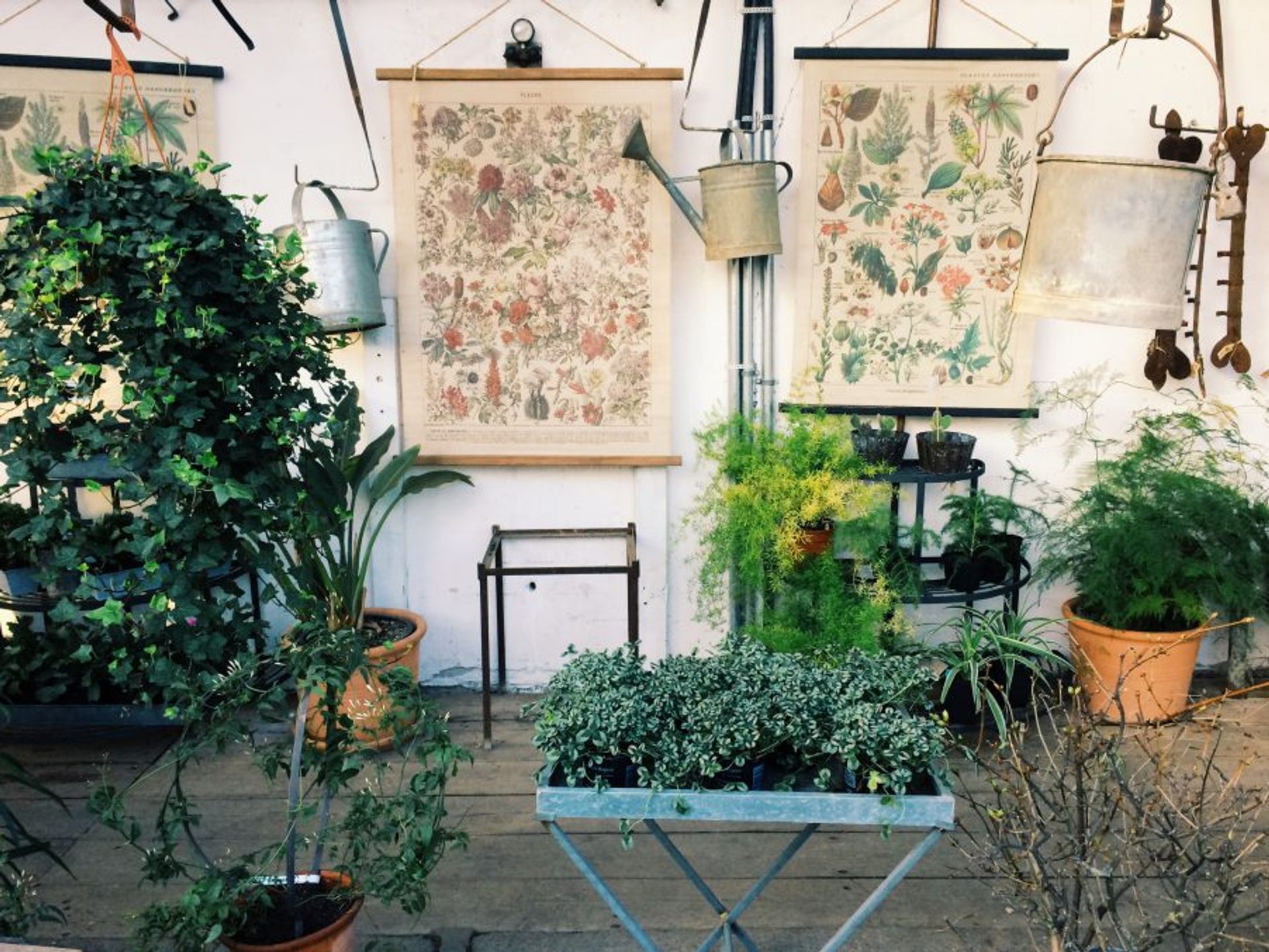 In a nutshell I can say that Stockholm really is as beautiful as you think it is. There are always new places to discover and there is a surprising variety of cool, hip, cultural, fancy, and chic, that never get old.
Stay tuned.
/Justine