Do you guys get goosebumps just by remembering an amazing landscape, or simple an amazing experience? Well, this is how I feel right now. I don't even know where to begin. This year I went on a trip to Lapland with my friends, all the way across the arctic circle, and this is definitely the best way to start the year. So let me begin by sharing with you guys what was my trip about.
Day 1: "1,700 km"
We started our journey from Gothenburg where we took a morning train to Stockholm, this was our meeting point with the rest of the group (have I mention how much I like trains in Europe? It's the best way to move around and appreciate the landscape at the same time!). From Stockholm we got in a bus to begin the 14-ish hours journey to Kiruna. So yes, basically the first day we were trapped in a bus for 14-ish hours, but contrary to what you might be thinking, it was actually ok. We played Monopoly in the iPad (in my opinion the best 5 EU invested).
Day 2: "Northernmost town in Sweden"
After what it seemed an endless bus ride, we arrive to Kiruna, the northernmost town in Sweden, where we checked-in the hostel and immediately went to the breakfast buffet. After a having frukost (breakfast in Swedish) we took a walk aroun the town. Kiruna is known for being a mining town, so everything is settled around the iron mine.
At mid day we went on for the combi tour (dog sledge and snow mobile), and let me tell you… it was THE most exciting thing i've ever done in the past years. I didn't wanted to think much about the dog sledge before going to the tour because I didn't want to build a high expectation and be dissapointed after, but it was impossible not to think about it, at the end it was AMAZING, I was so excited that I wanted to buy 13 dogs and move around Gothenburg in a dog sledge (how cool would that be?). Im going off track now, so…yes…we splited into groups of 3 and each group hopped in a dog sledge to begin the tour, after 30 minutes we meet the rest of the group to swap from dog sledge to snow mobiles and viceversa.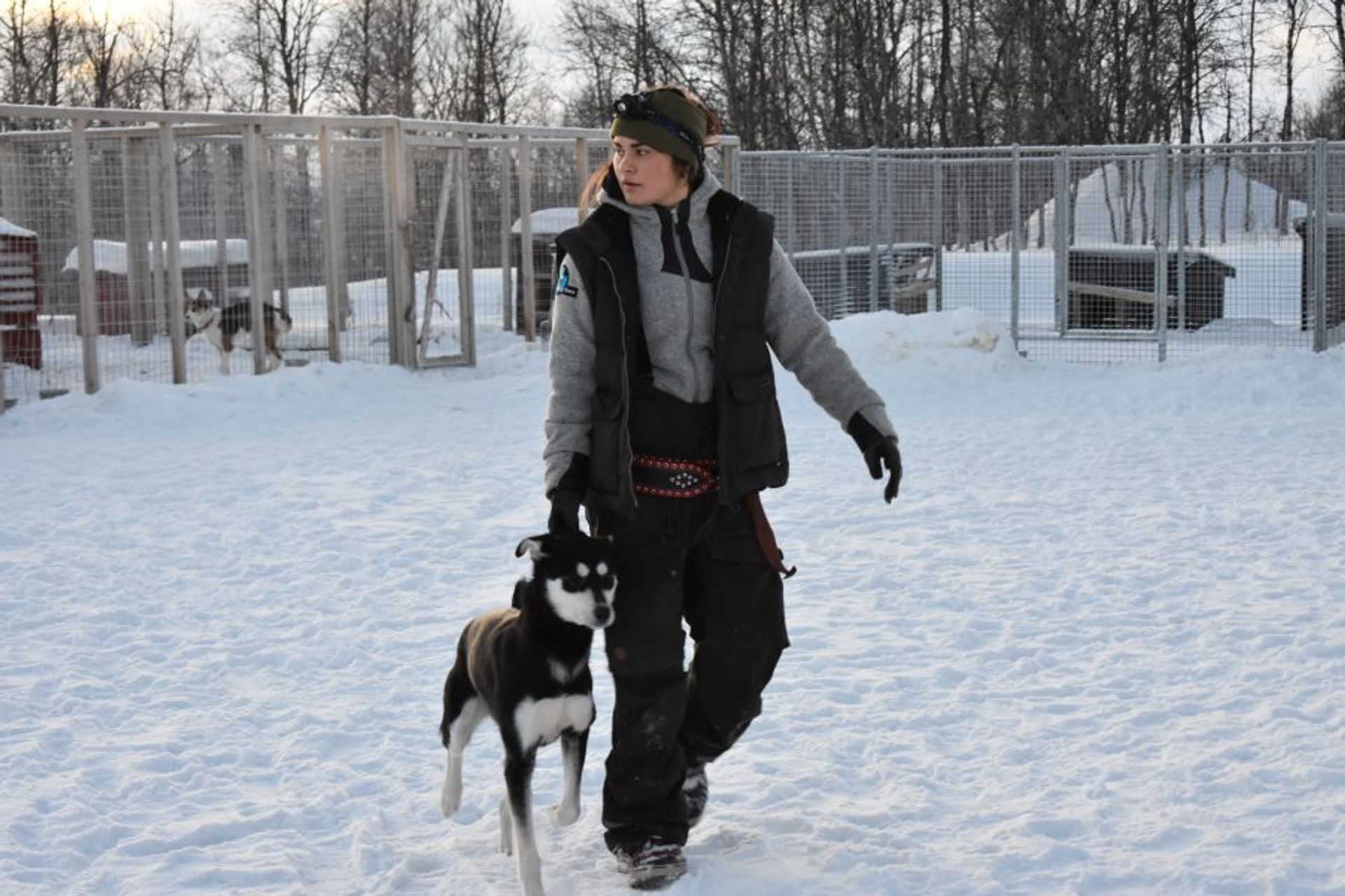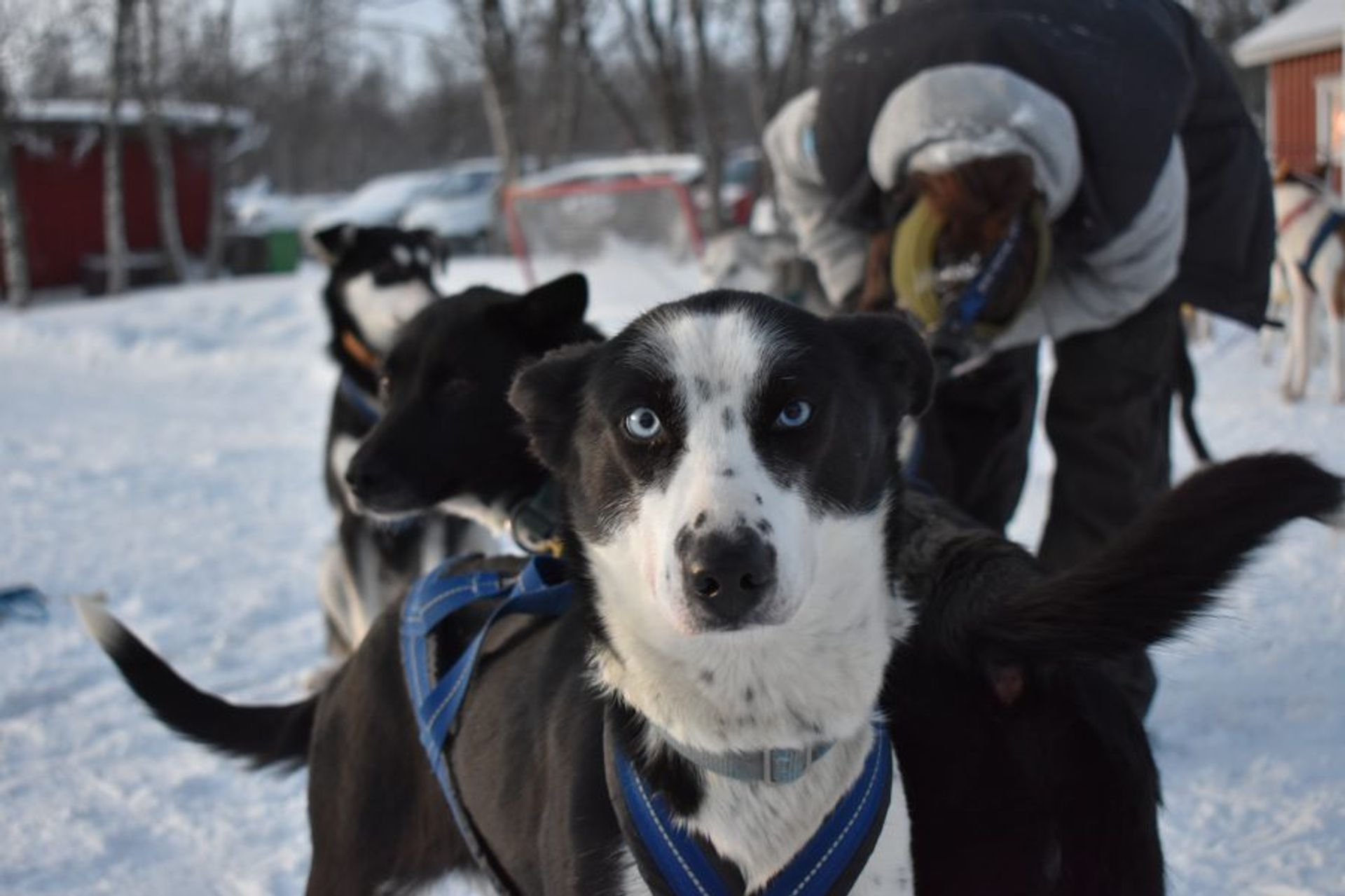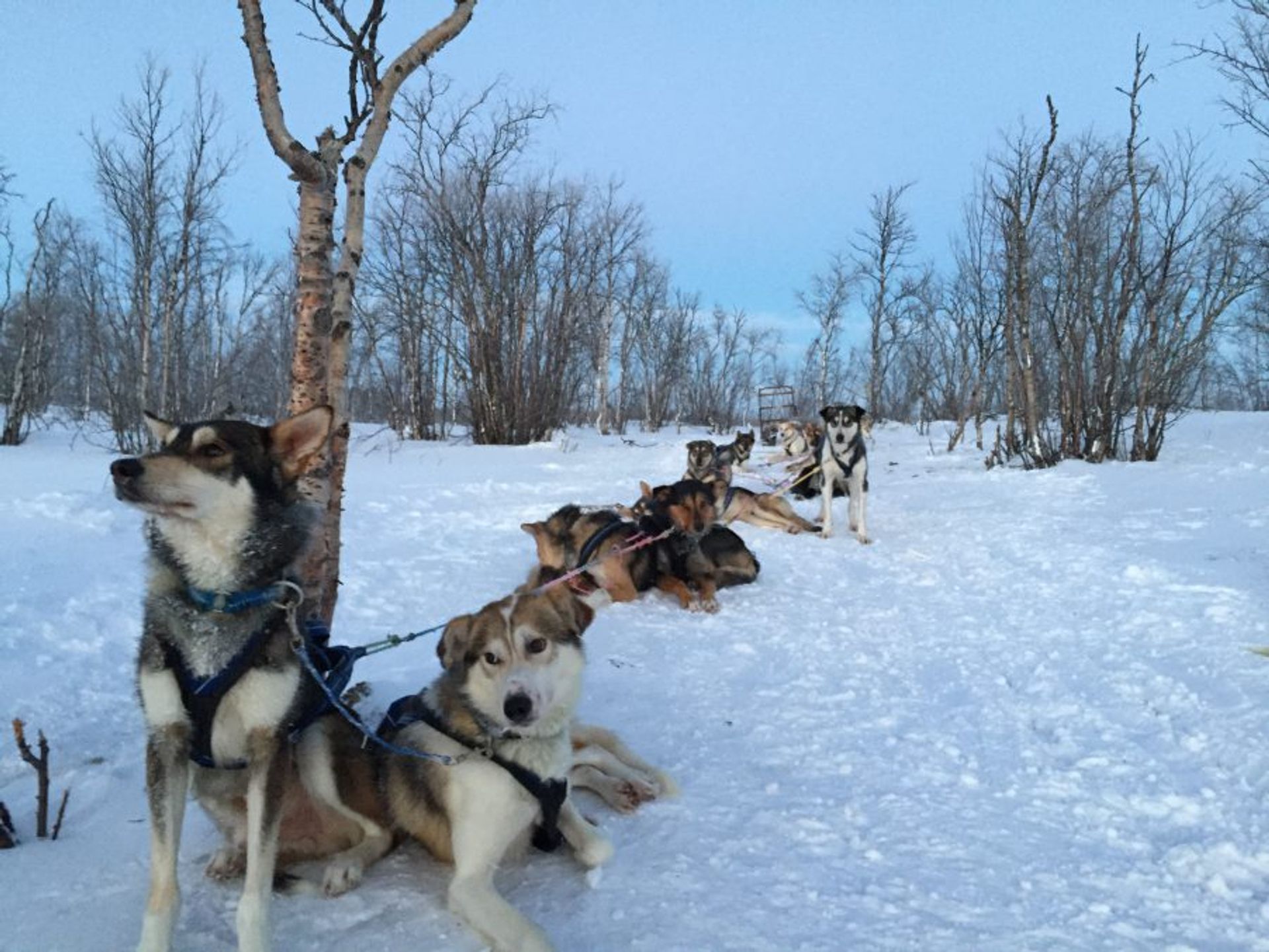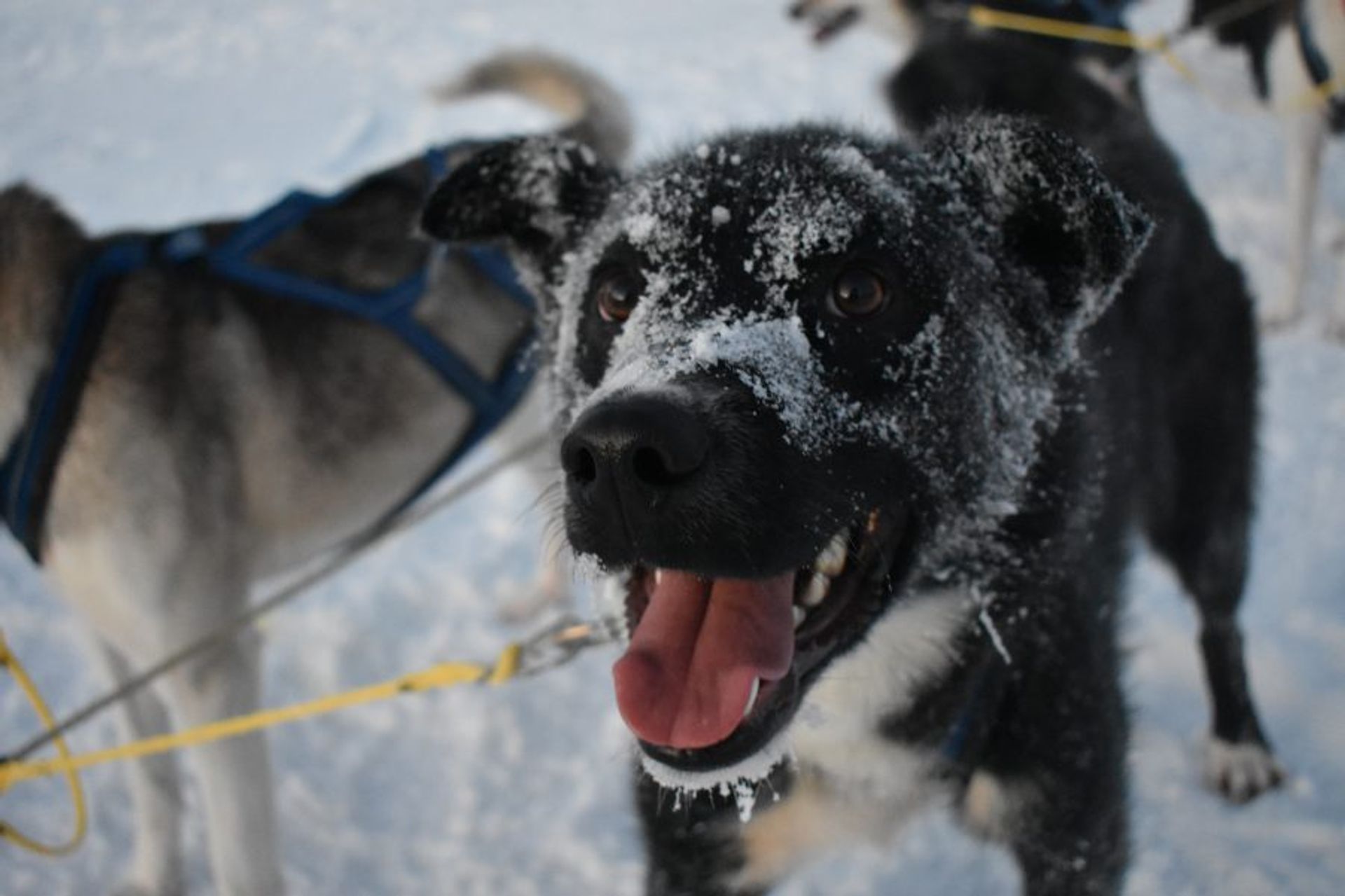 Wait, before we swapped we obviously had FIKA! Going through the snow in a dog sledge means that you will move through the air faster, so this will make the thermal feeling way worse, and now imagine having -14 degrees air in your face. After 30 minutes I could  feel how my ears were about to fall off my head. So we drank coffee and tea and had muffins in this place.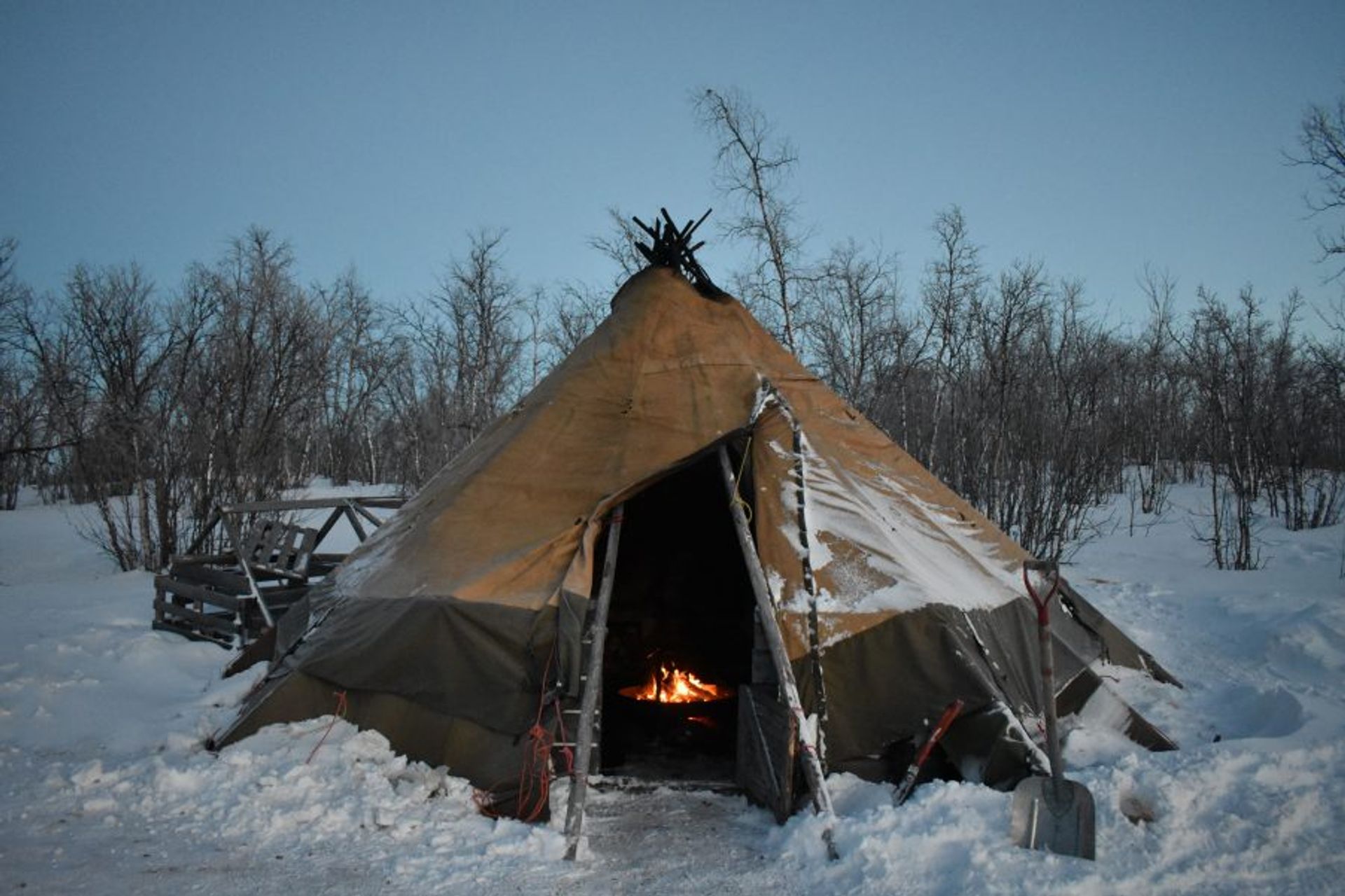 After the snow mobile tour we headed back to the hostel to have a couple of drinks before going to the New Year's dinner. We had dinner in Scandic Ferrum Hotel in Kiruna and then off course we went to the club (probably the only club in Kiruna), I don't have pictures of this part but you guys can imagine what happens if you put students in a club after a few drinks.
Day 3: "

Let's go further north

"
9:00 – alarm sounds *hits snooze*
9:16 – alarm sounds again, and now I know that it's time to wake up, take a shower, pack our things and hop in the bus again. This time we were heading the ice hotel! The ice hotel is in the outskirts of Kiruna, so it was pointless removing all the layers. Just outside the town center  (like 1 km… kidding, it was more like 16 km) the ice hotel is located, in here we took a tour were the guide explained how the hotel is built, how it started, and so on. After the tour we got free time to explore the ice hotel.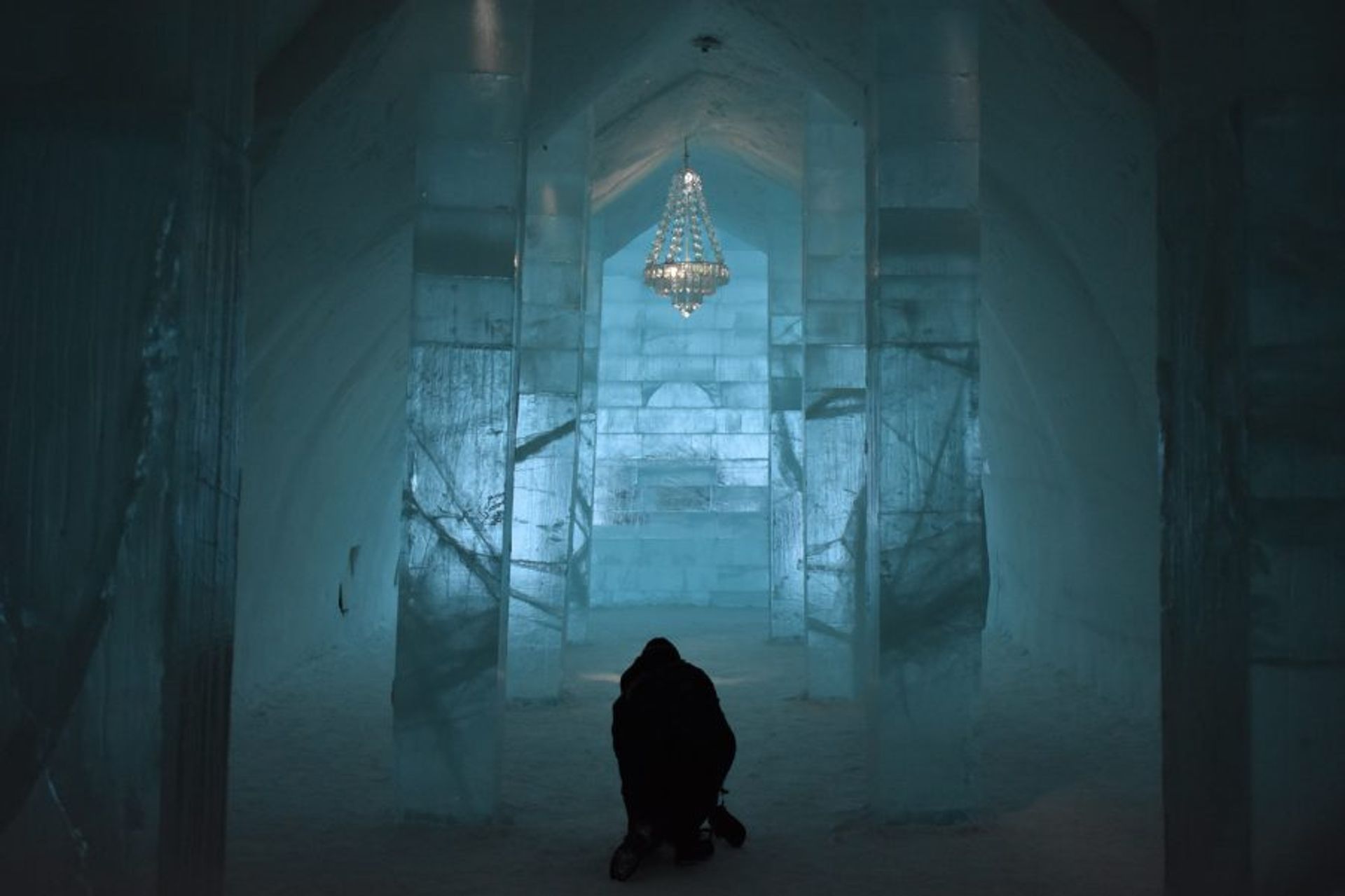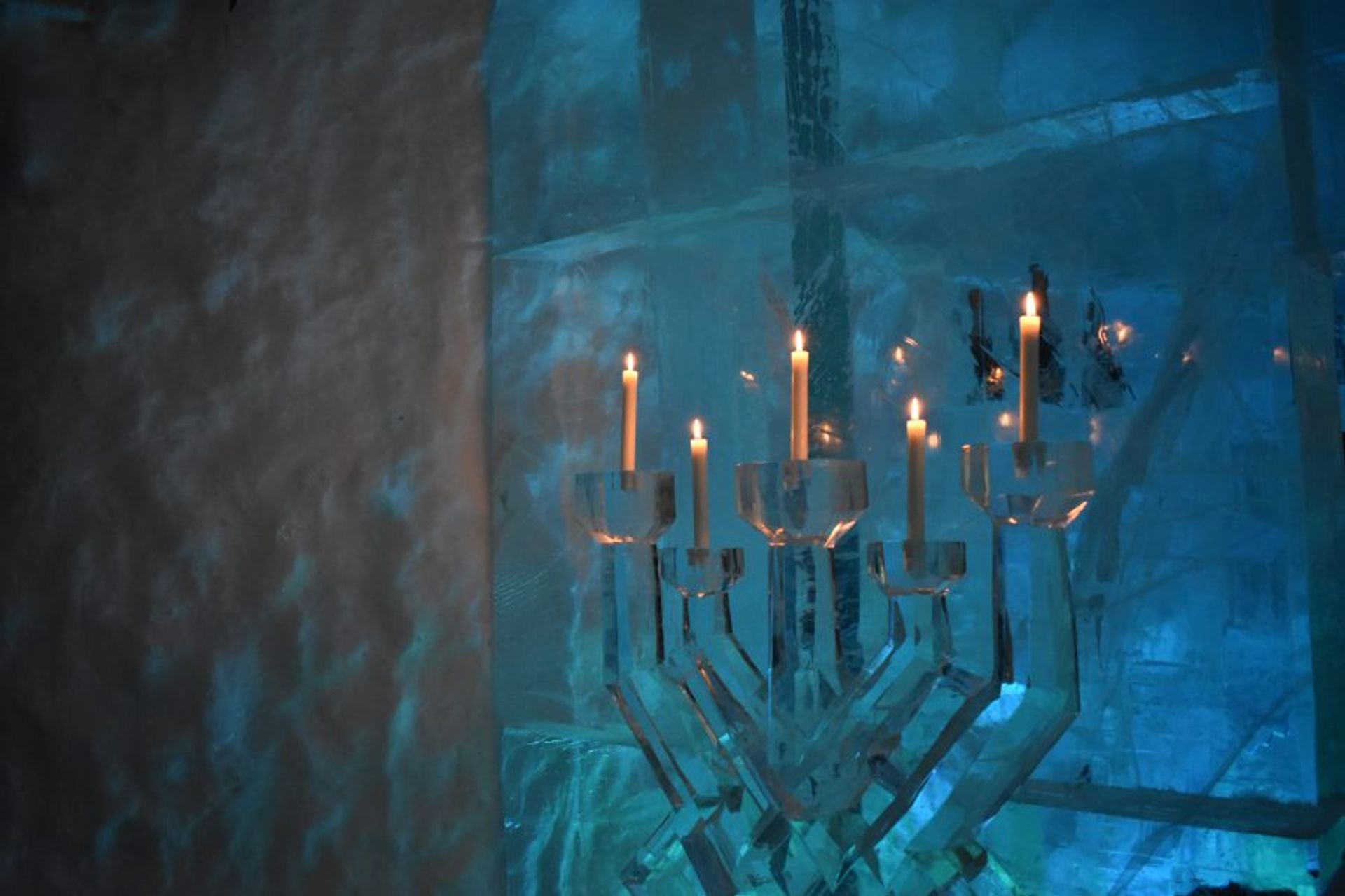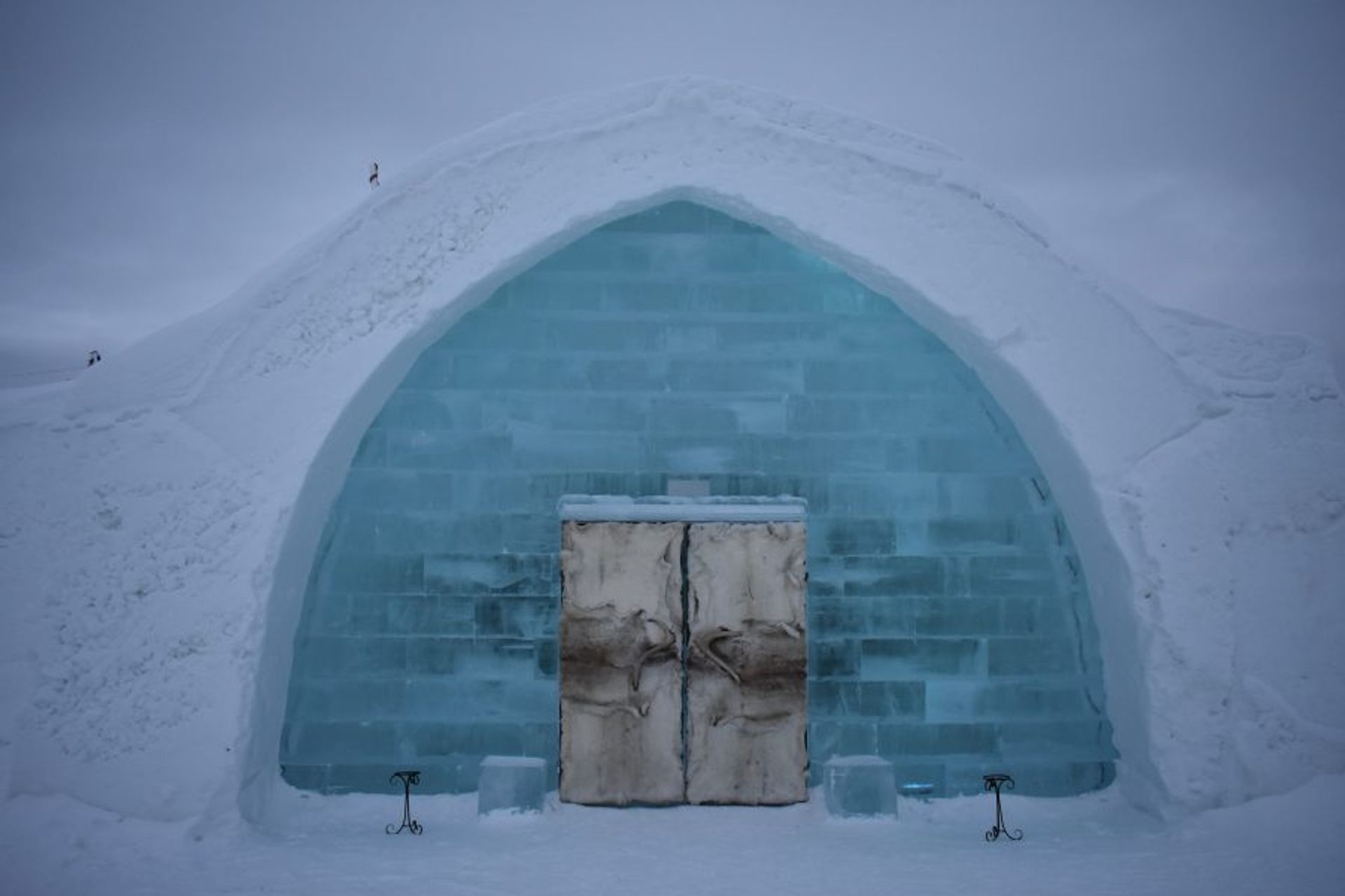 Before moving on to our next destination, we stopped by Rensjön where we visited a Sami family, in there they explained us how they live, their traditions, and everything about reindeers.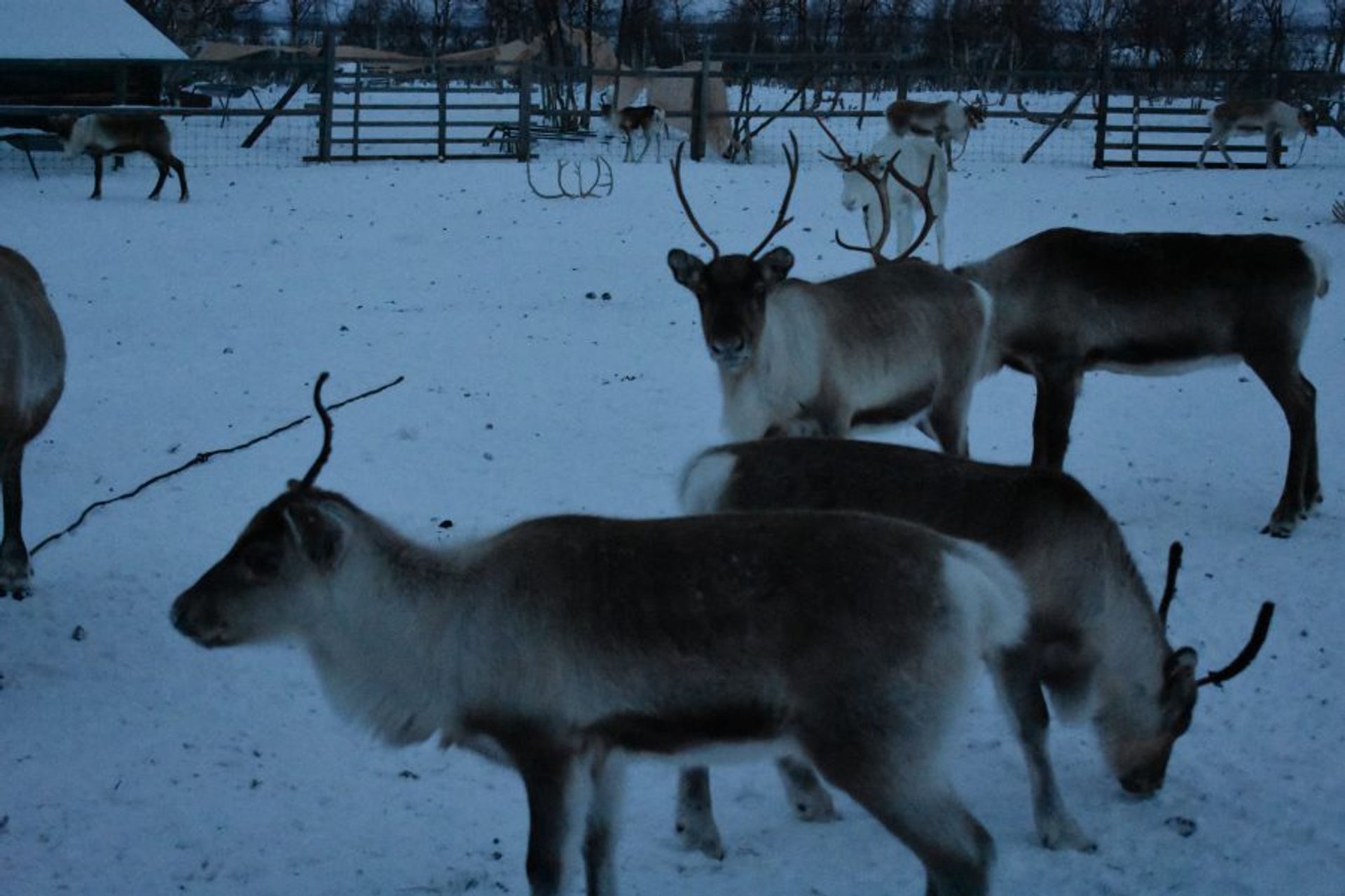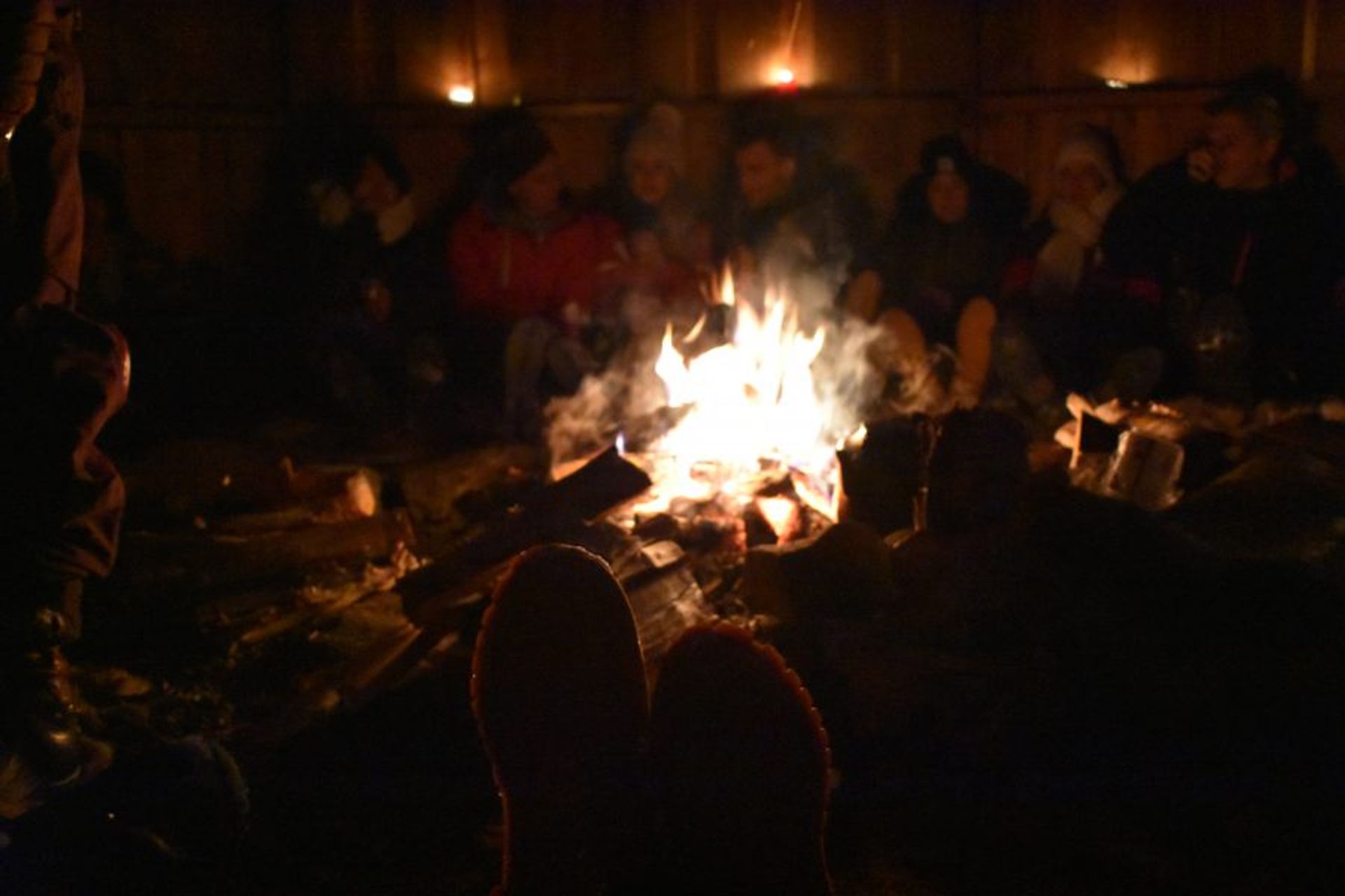 Abisko was our next destination, where we stayed in Abisko Turistation STF Hostel, an amazing place in the middle of nature, a resort with cabins, a hotel and the hostel. A tourist meeting point for everyone interested in what Lapland has to offer. We arrive to the hostel around 17:00 so we went straight to the kitchen to cook something to dinner (we forgot the food we bought in the hostel in Kiruna, so we literally had bread with sauce for lunch).
Afterwards, we went to a tipi to have some marshmallows and glogg (hot wine with spices, popular in Sweden during the winter).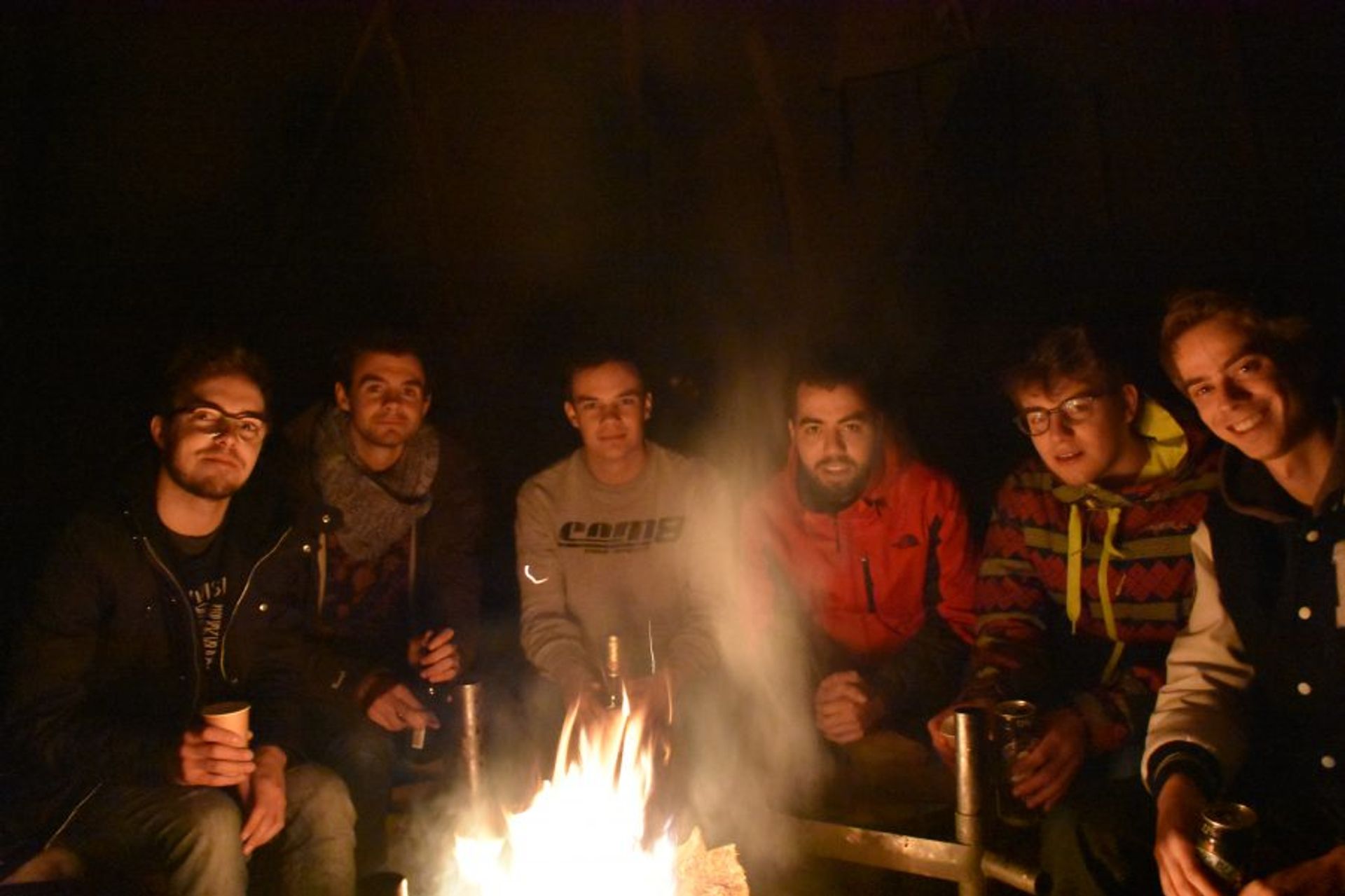 I've never considered myself a morning person, probably I will never be one. But something weird happens when I'm traveling, somehow I wake up much more easily. On the 4th day we went to Narvik, a town close to the border between Sweden and Norway, on our way to Narvik we saw even more amazing landscapes, and you know what they say, "a picture is worth a thousand words".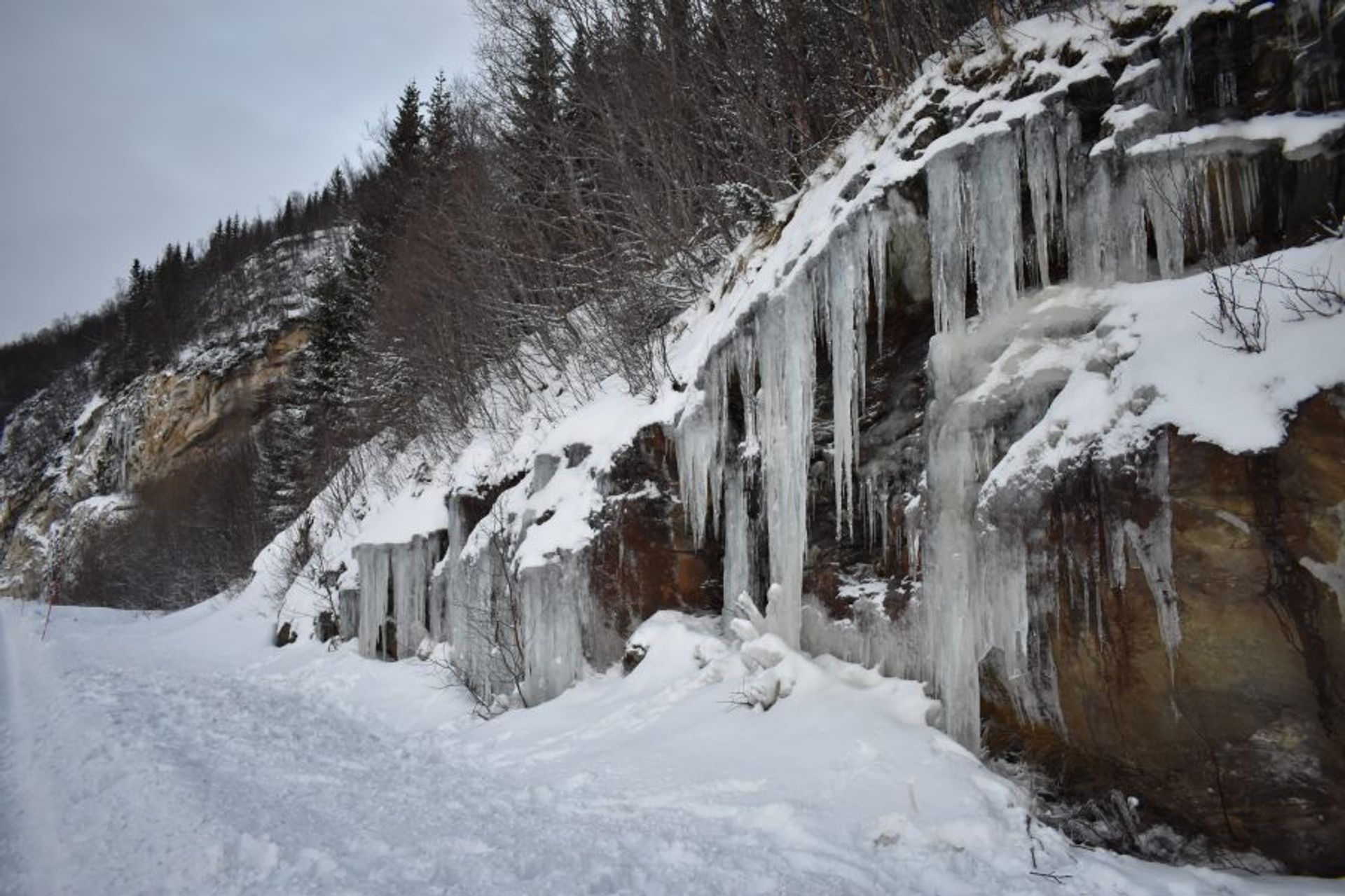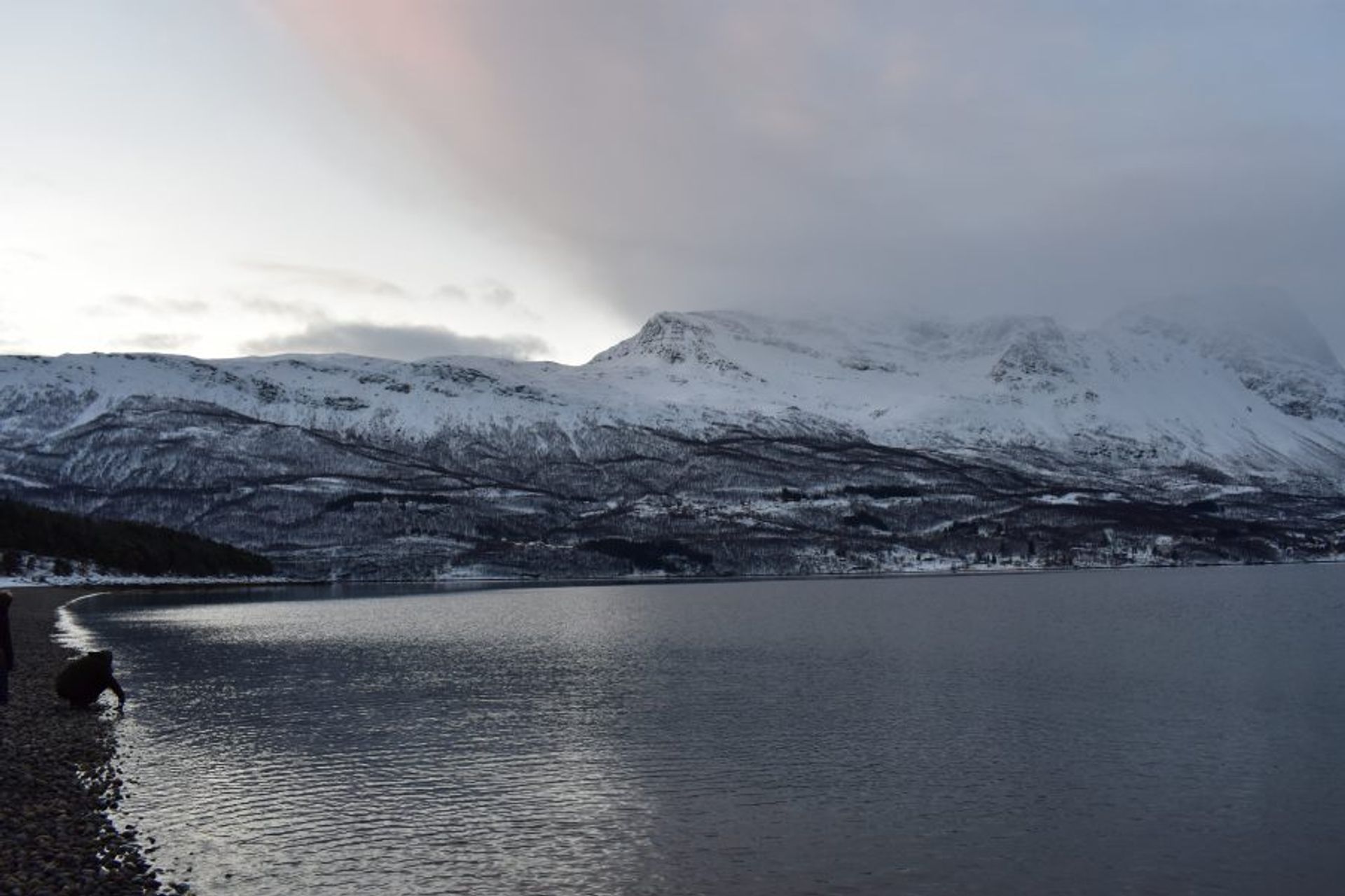 After a long day we returned to Abisko, where we had dinner and then we went to the sauna, we basically turned the sauna into a party. We got to see the auroras but I didn't had my camera with me, they were amazing!
Day 5: "-22 degrees"
Final day. You might have heard that in Sweden there's only a few hours of sunlight during the winter, it's true…but It's not as dark as you might think. Anyway, we decided to explore the area where the sauna was located, mainly because during the night we couldn't see much. On our way to the sauna we found this spot.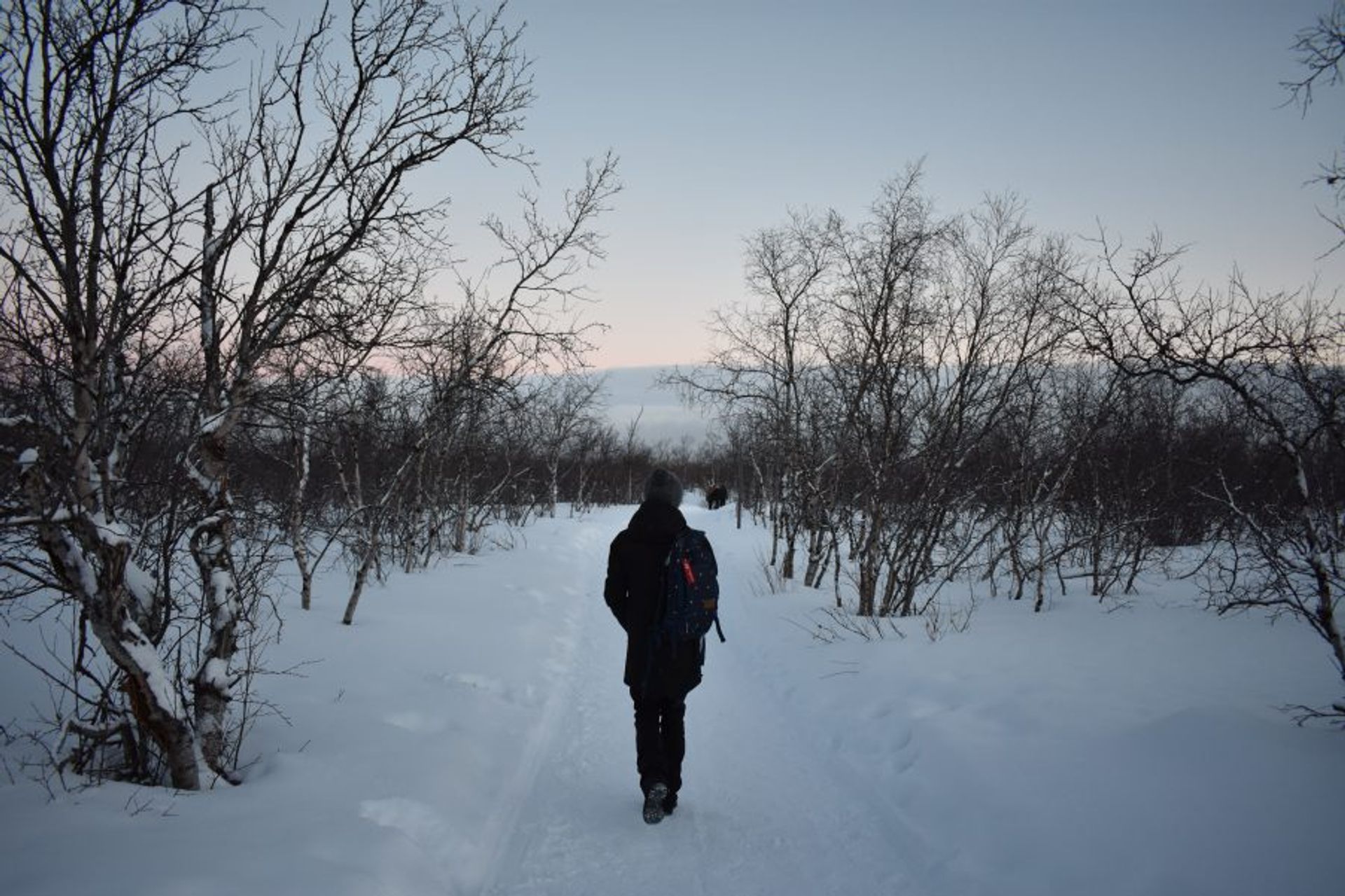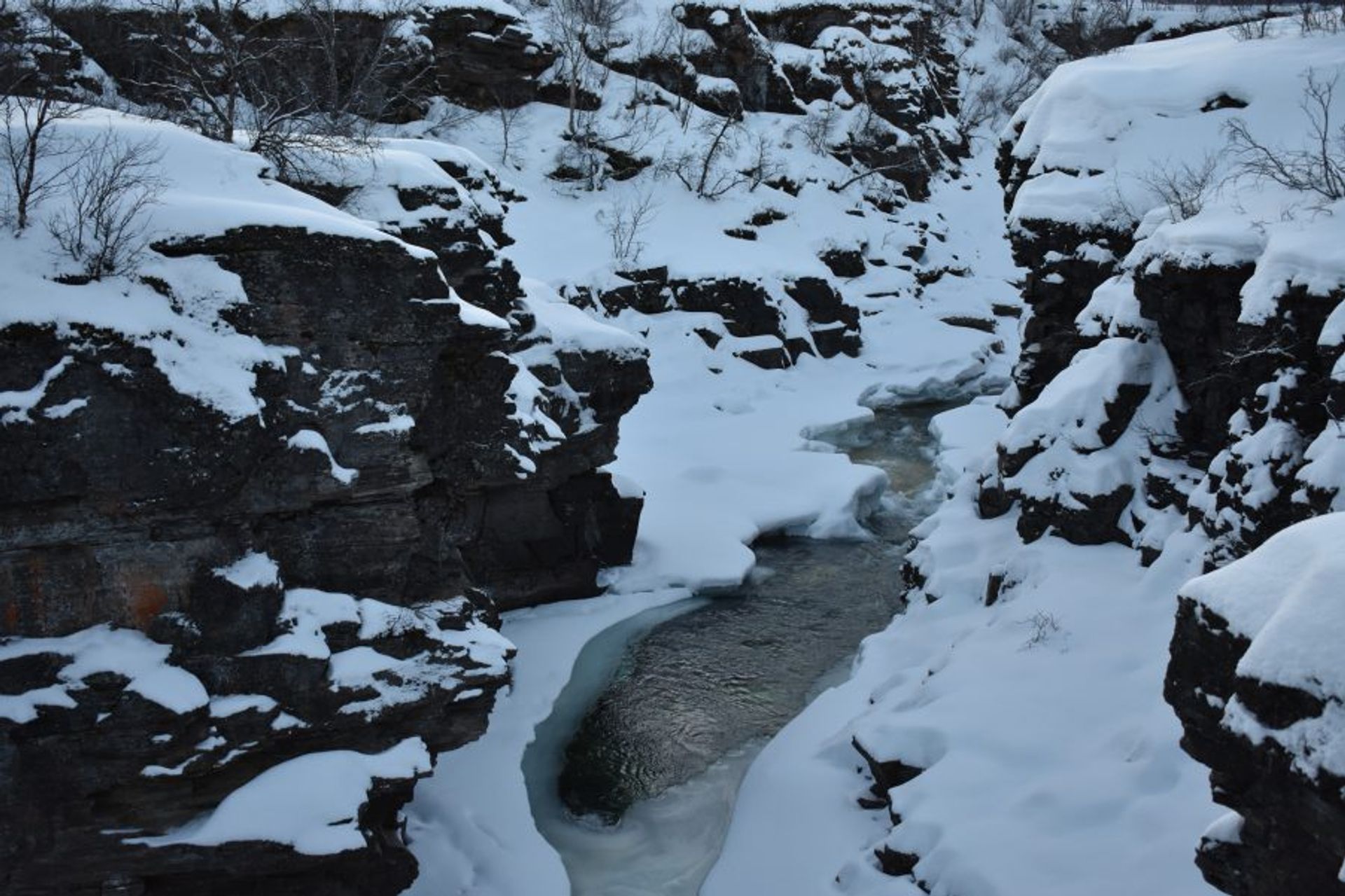 1.2 km later we reached the sauna, and behind the sauna a lake with steam coming out of the water surface, it kinda looked like one of those crime thriller scenes, the ones you can imagine when you read any Nordic thriller.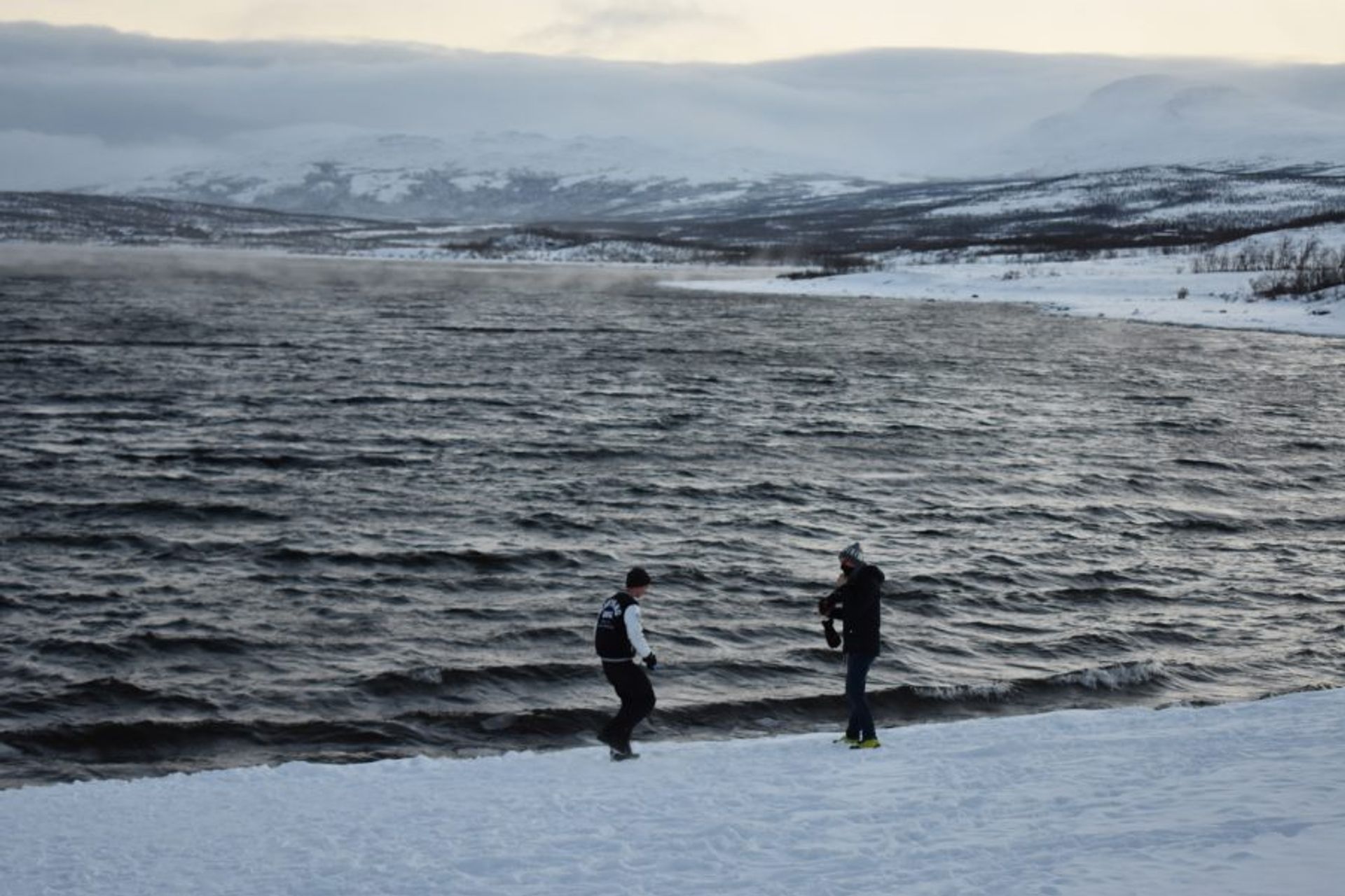 We packed everything on the bus and started our journey back, after 15 hours we were back in Stockholm.
This was the perfect way of ending a year and starting a new one, with a lot of new experiences and very good memories. I'm looking forward to explore more places in 2017.
#AndrésInGöteborg