Last week I spent a great Sunday afternoon at my Swedish friend's parent's place. Here are my impressions on what the real Swedish life is like:
I was lucky enough to meet a lovely Swedish friend in my masters (Hej Emilia!) and have been sharing my excitement about that perfect life in little Swedish red houses (induced by Astrid Lindgren) with her since the first minute. Interestingly enough Emilia grew up just like that: in a town built up by befriended families who wanted to live together in a collective, with their kids growing up and playing together outside of their red houses by a lake surrounded by nature.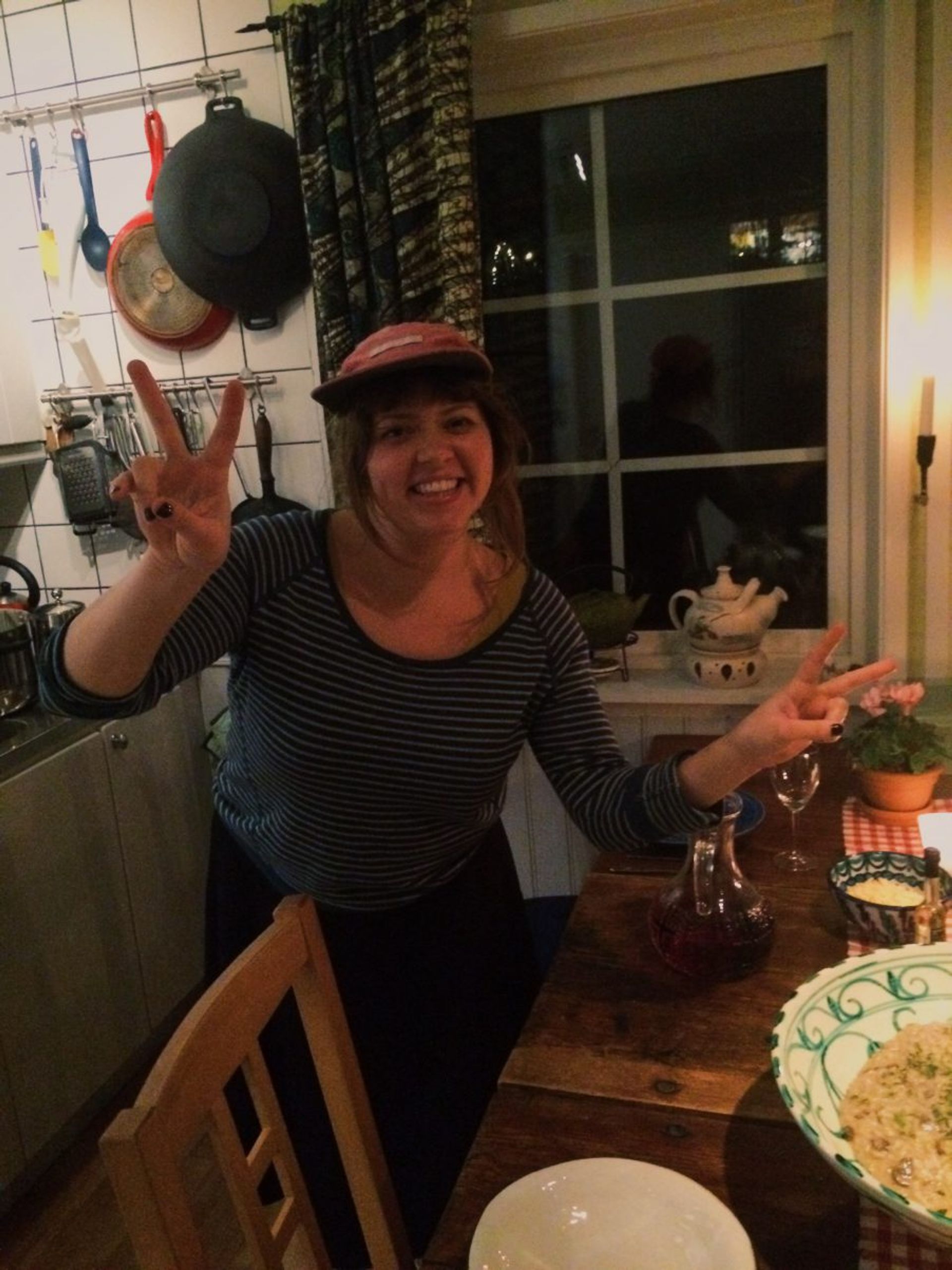 After eventually getting all my hints, Emilia finally invited me to come to her home for a dinner and see where she grew up. About 45 minutes outside of Linköping is the town that makes every Sweden-fan's heart jump. Emilia grew up in a small town called Opphem, which is the real-life analogy to Bullerbyn. Red houses by a lake, with a cat, and a freezer full of homemade kanelbullar. We entered the house and I immediately fell in love! The Swedish coziness you see in every IKEA catalouge just became real: there was a fire on in the fireplace, a cat on the couch, and the Mom was making a deliciously smelling dinner in the kitchen.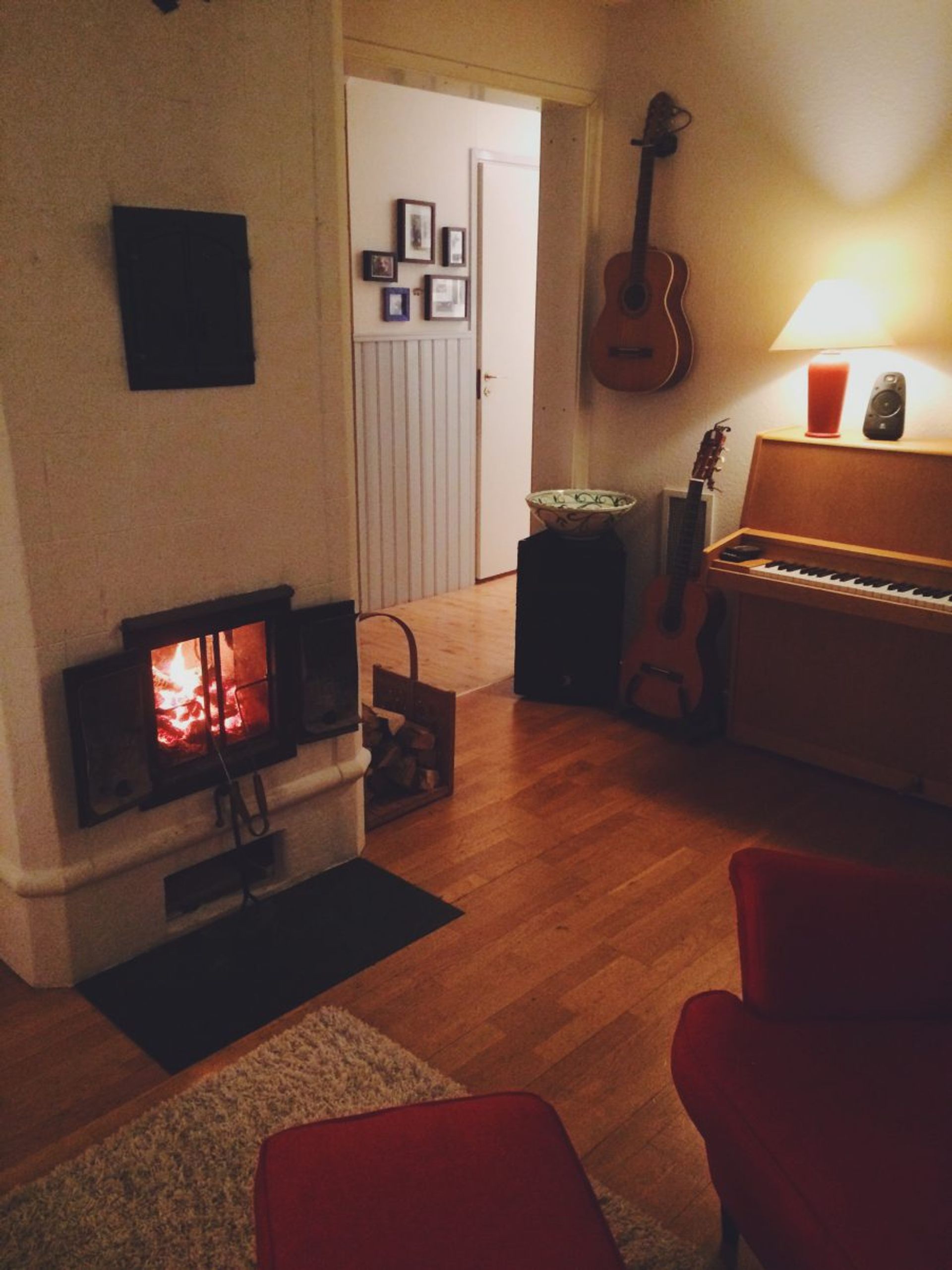 For dinner we had a mushroom risotto, lamb (that was from a local farm only 6km away <3), oven vegetables, bread with fresh herbs and an amazing panacotta for desert. I absolutely love that in Sweden it is fairly easy to not only buy organic food, but even buy local and thus make a lot healthier and more sustainable choices. It was so great to sit and chat with some Swedes about cultural differences, language barriers, politics, and so on and so on.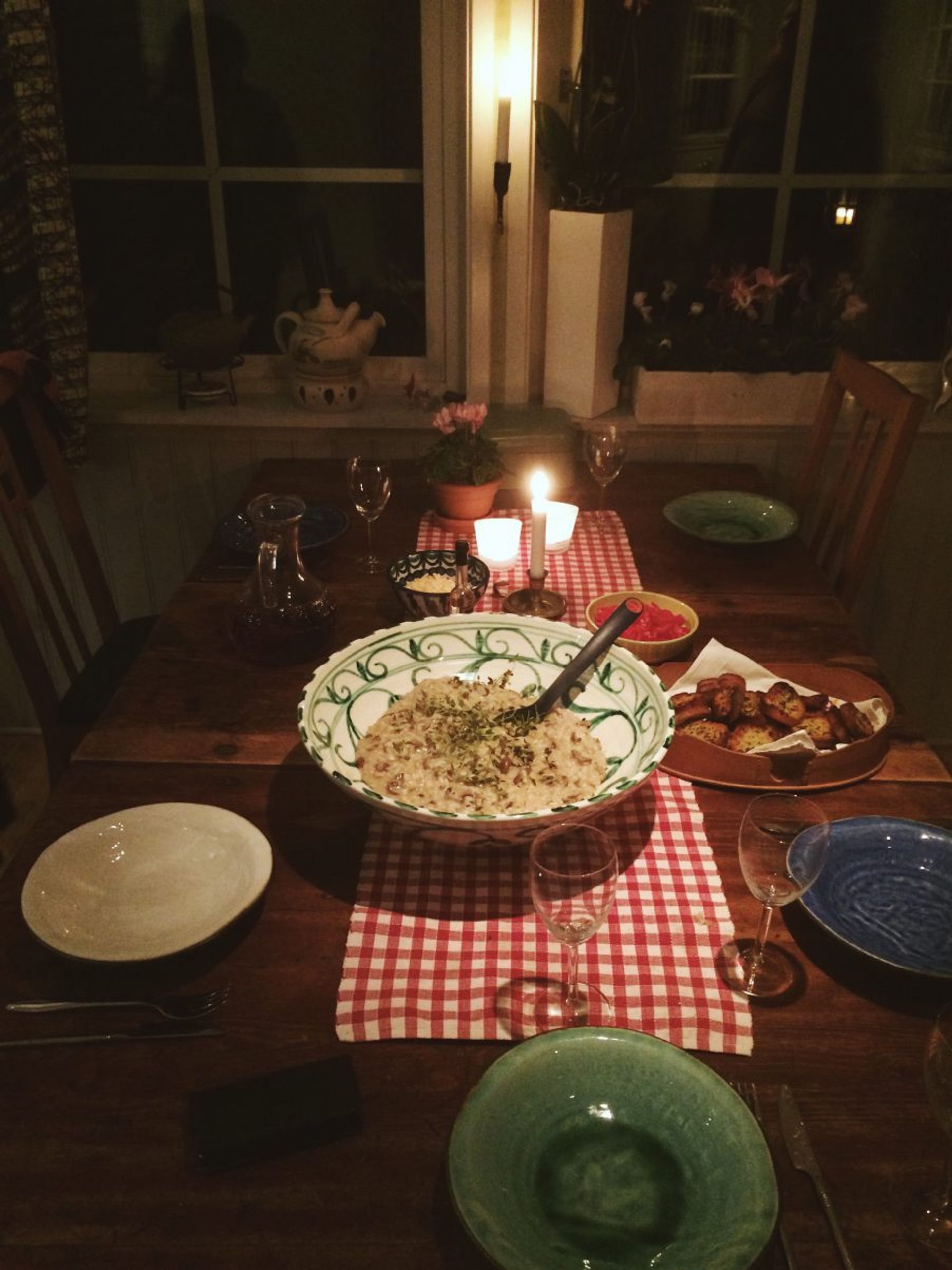 Because I have always wanted to bake kanelbullar myself, and Emilia's mom makes "the best kanelbullar in the world" (quote Emilia) we decided to bake all kinds of bullar after the dinner. To learn from the best so to say.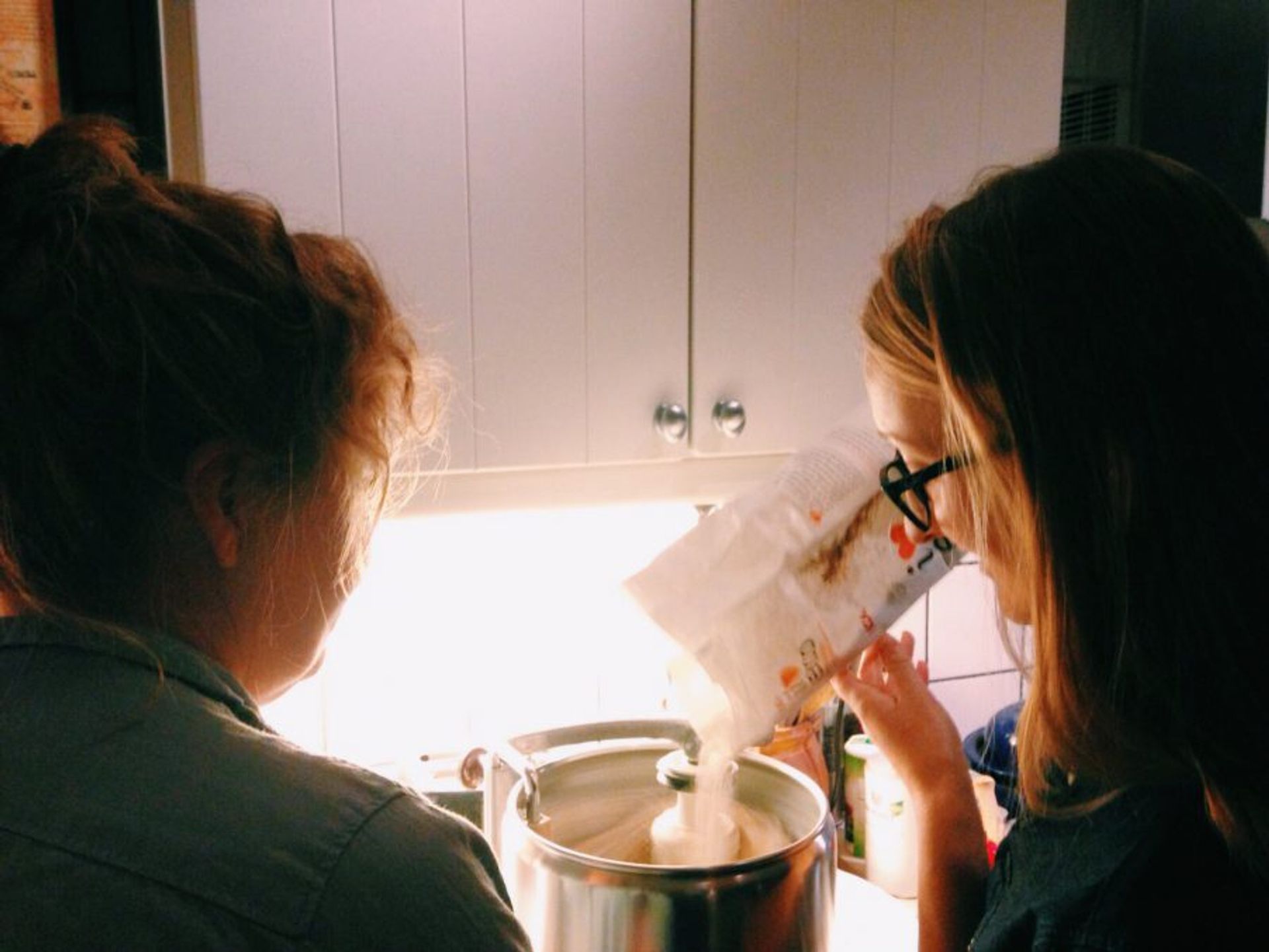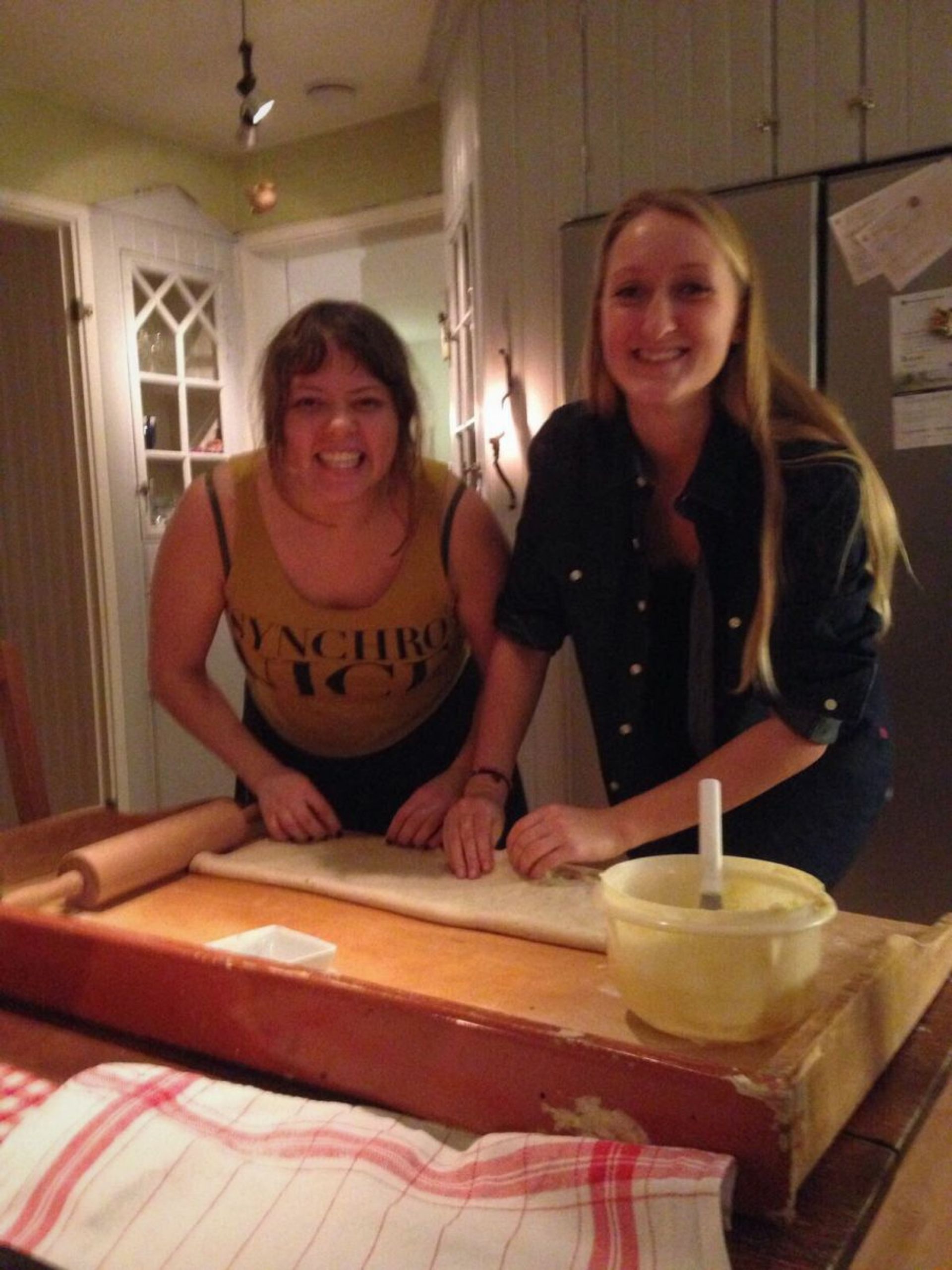 Apparently it would have been merely superficially swedish to bake only kanelbullar so we prepared dough to bake 4 different kinds of bullar: kanelbullar, kardemummabullar, lussekatter, och saffransbullar. 4 hours and 75 bullars later we were tired and extremely happy! The baking session was a pure success; I learned many Swedish (baking) words, and now finally got the skills to bake the best bullar in the world (I have to admit, they were absolutely amazing!)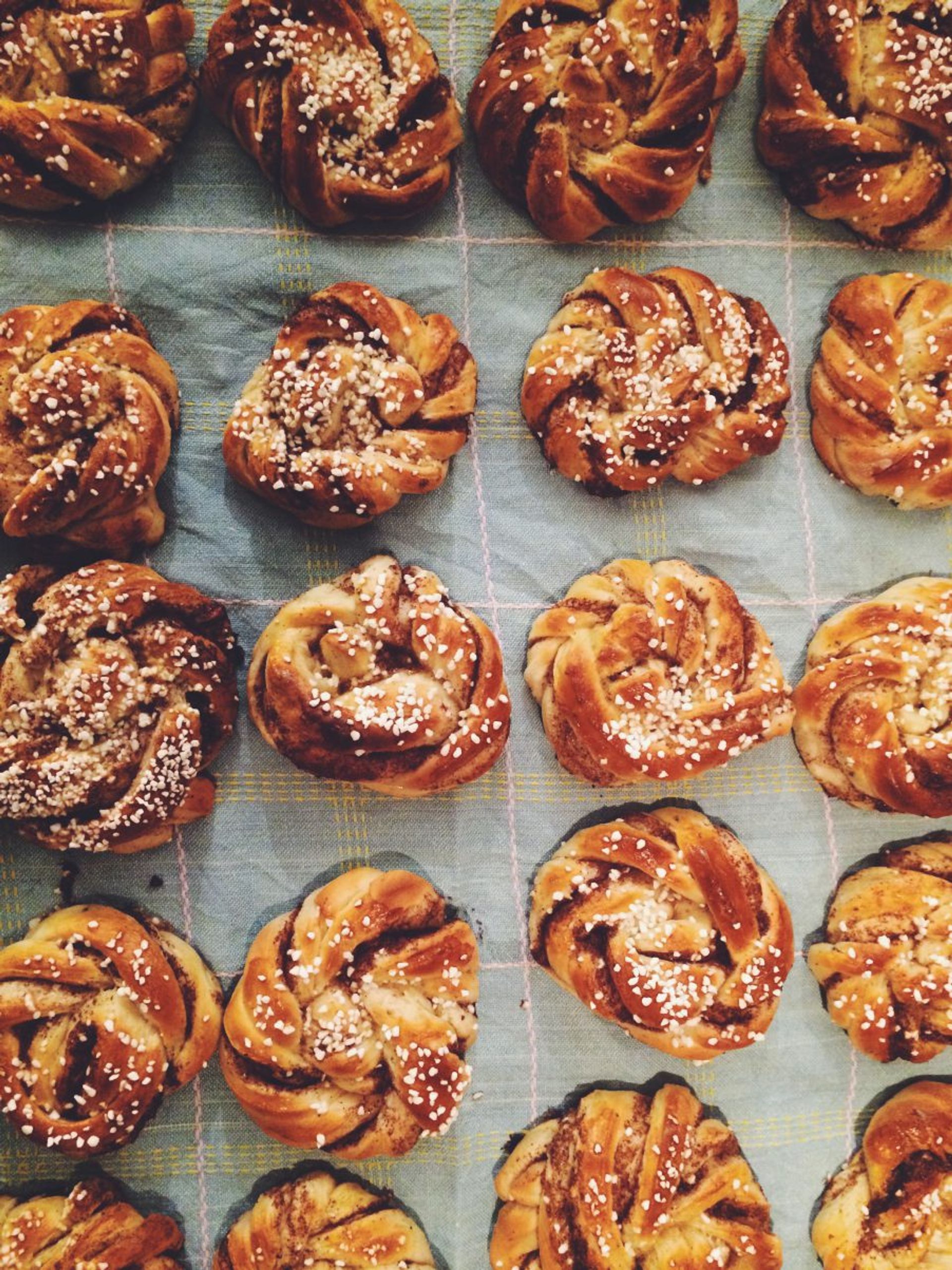 I am very very happy that Emilia let me meet her family and her home. I had a great night, with amazing food, nice music, many laughs, many bullar, and even more sugar on top because "that's how it's supposed to be".
Thank you Tornbjörn, Marie, Linus & Emilia for this lovely night, and I hope to be visiting again soon for another little insight into the Swedish life we all secretly want. For me this night showed that the Swedish dream really exists, and your open home and your hospitality have even exceeded my expectations!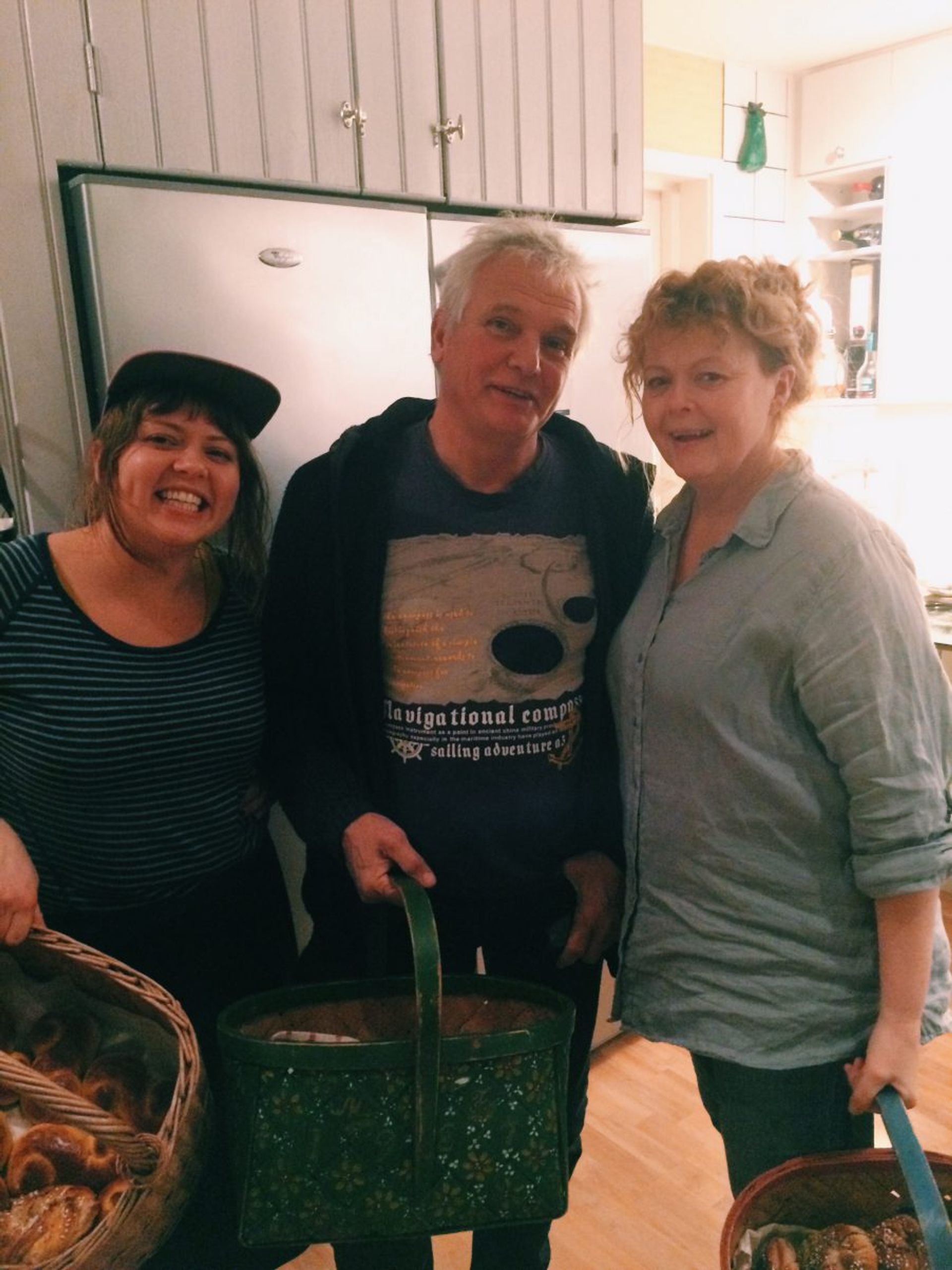 Until later,
/Justine