The Swedish fika culture is not just about coffee, it's also what you have with it. I've been exploring the pastries, Swedes like to have with their coffee and learning how to prepare them. Swedish hallongrottor (Raspberry caves) are quite popular to have with fika. They're really fast and easy to make, so I wanted to share the recipe with you.
200 g butter (room temperature)

1 dl sugar

1 tbsp vanilla sugar

1  tsp baking powder

4,5 

dl Wheat flour
Raspberry jam
Muffin forms
How to do it:
Heat the oven to 200 ˚C
Chop the butter into small pieces and mix with sugar. Mix the dry ingredients and add to the butter-sugar mix.
Divide the dough into approximately 16 equal sized pieces. Roll into balls and place in the muffin forms.
Press a "hole" in each and fill with raspberry jam.
Bake for 10-15 min. and let them cool.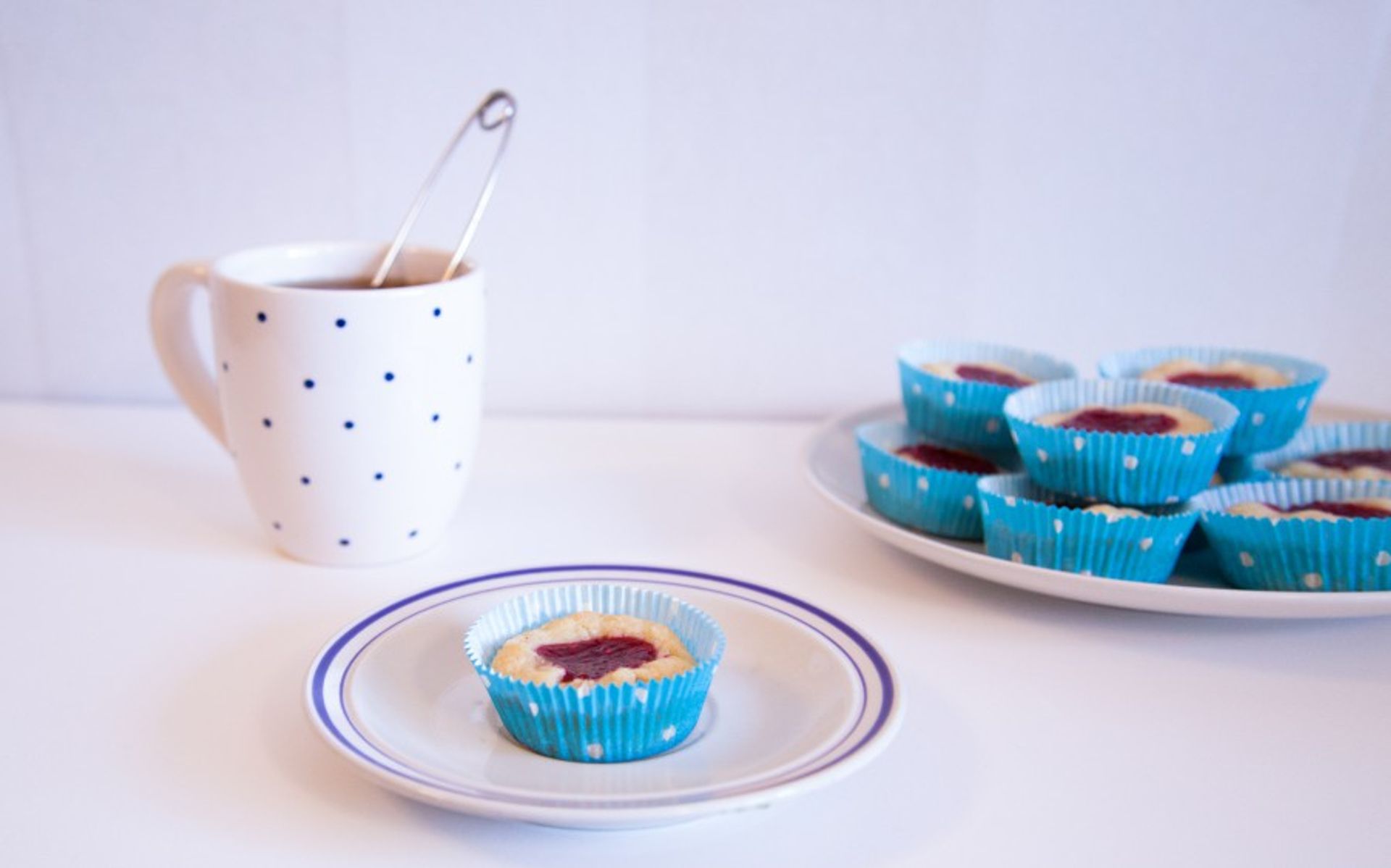 It probably takes some practice to make really nice looking raspberry caves. This was my first attempt and as you can see, they didn't turn out really equally nice, but they did taste good! Hallongrottor are good with coffee or tea, they taste a bit like cookies. 🙂