Besides being a beautiful and historic city, Stockholm is also pretty decent in terms of the music scene. As you'd expect from the capital, it's one of the big dates on any European tour for musicians, bands, singers and DJs. Even on a smaller underground level the high quality and originality of music in Stockholm makes it a haven for anyone with an appreciation for live music.
The festival line-up in Stockholm over the coming months is also filling up with Stockholm Love Affair, Summerburst, Weekend and then Popaganda 2016 rounding the season off in August. This trend in urban festivals attracted Spanish brand Sónar to start satellite events across the Nordic region with Reykjavik debuting in 2013, Stockholm in 2014 and Copenhagen in 2015. Now in its third cycle Sónar Stockholm 2016 was held on the outskirts of the city in Sickla's industrial estate, Nobelberget.
The venue itself had the rawness of an abandoned warehouse injected with Sónar flare in lightning, installations and scaffold-construct bars. The main stage SonarClub lined by tiered staging encouraged dancing from an elevated viewpoint, and the Stockholm food trucks dotted around the outside SonarLab stage satisfied all those late night cravings.
Friday night. The Black Madonna, from the birthplace of house music – Chicago, set the tone for the weekend. Her music transitions from deep house roots to disco to techno and back again, always keeping listeners active in anticipation and moving their feet.
Next up at SonarClub was Ida Enberg. Playing on home soil, she's been a regular on the Stockholm scene when she first started playing in bars around the city aged 18. Now part of the Drumcode label, she laid down her hard and percussive techno sounds and heated up the floor for the headliner of the night Maya Jane Coles.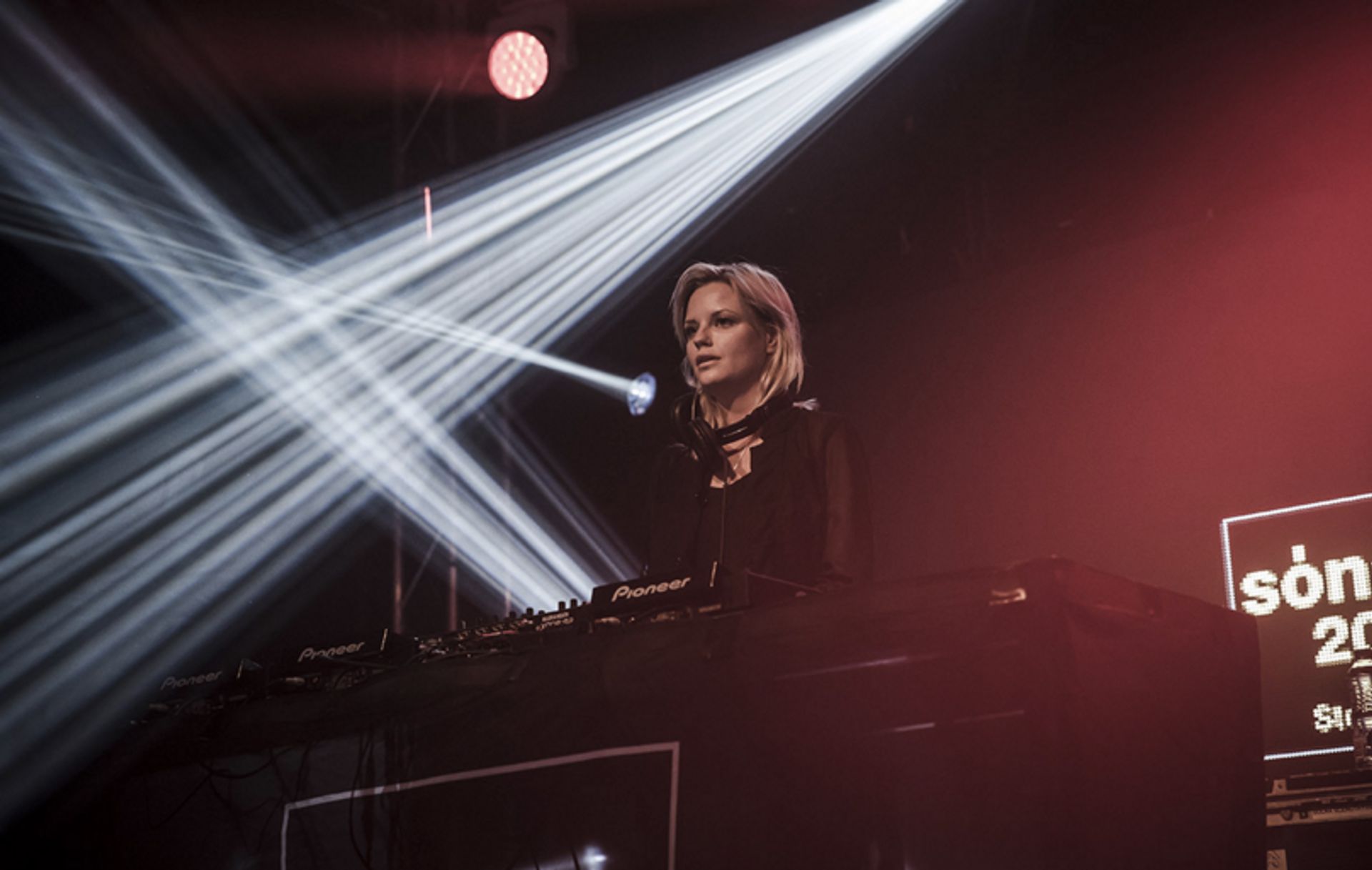 Stepping out of SonarClub through industrial PVC door strips you entered the SonarHall. Here, away from the techno and dance, Yung Lean took to the stage and proved his credentials as Sweden's supreme hip-hop export. With his grungy 2000s look, post-internet art effects and his collective named Sad Boys, its no surprise he's become iconic in both Swedish and international rap communities. As expected his performance lived up to expectations.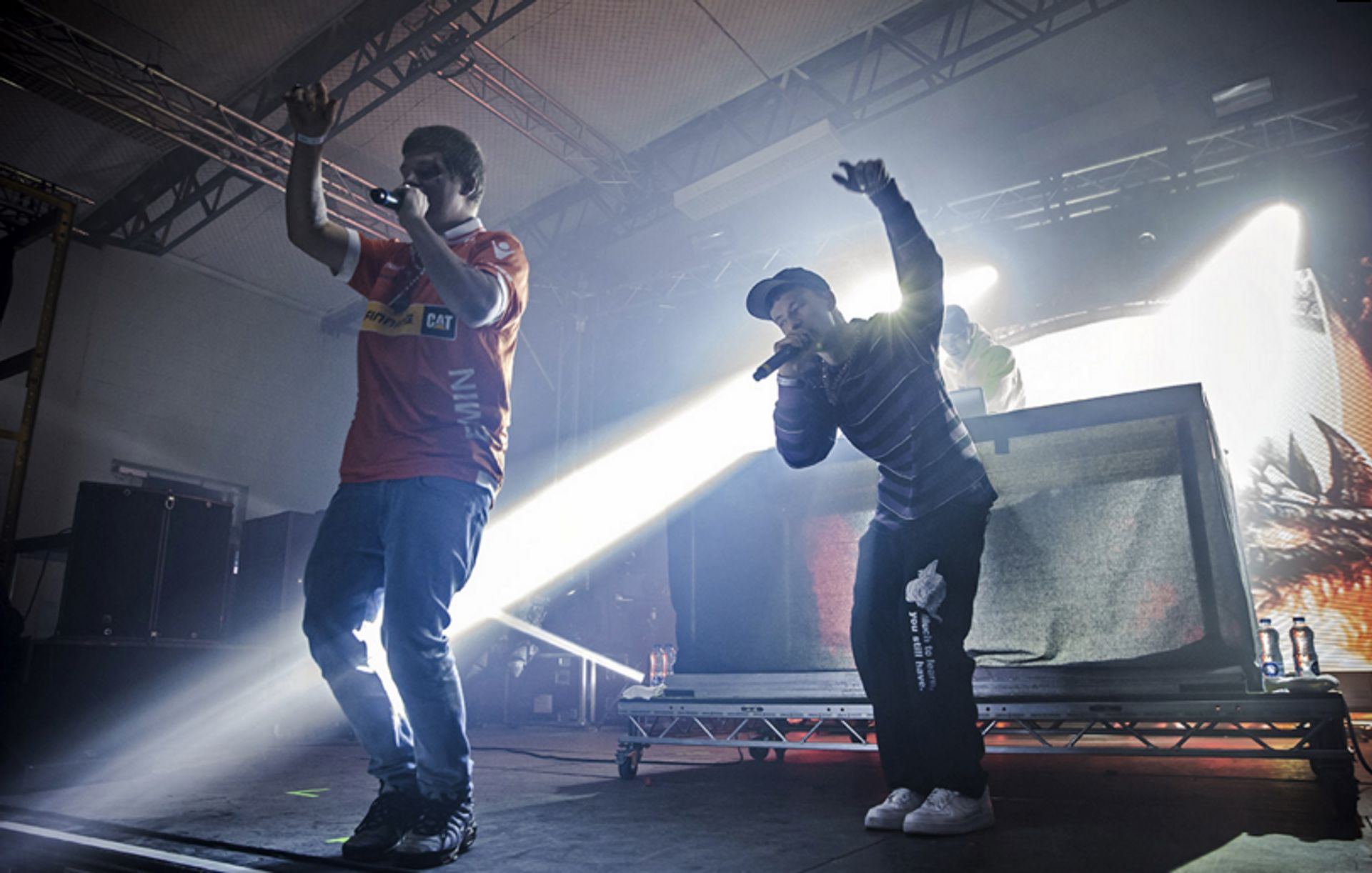 Squarepusher was the most unique act of the night. Dressed in grey and masked with a fencing helmet, the costume matched the space-age resonance within his music. Dubbed as a type of acid-techno / drill 'n' bass, the genre was powerful, fast and at times discordant with any musical norms I've ever experienced. Still, it was an exceptional performance and one I'll remember. Highly recommended seeing live.
Saturday night. Fatima Yamaha with his catchy synth melodies, looping beats and funky basslines got the whole crowd throwing shapes down on the dance floor. His energy and enthusiasm for his music was clear as he danced around his decks and the crowd sang out the tune to his hit 'What's A Girl To Do'. Easily my favourite act of the weekend.
The other highlight on Saturday was Hudson Mohawke. As a graduate of the Red Bull Music Academy, and making up one half of the trap duo TNGHT with multiple collaborations with Kayne West, this Glaswegian DJ/producer had the audience ready for something special – and it was. The highest energy performance of the festival, the crowd turned into a sea of chaos as huge drops of bass caused a storm amongst it. If you haven't heard of Hudson Mohawke you'll probably recognise his biggest hit 'Chimes' featured by Apple in an advert during 2014.
Even as a smaller satellite festival, this Stockholm edition still maintained the bold image of Sónar as a quality European festival with a twist of urban Sweden. At first, this year's line-up didn't seem as big as 2015 with the likes of Paul Kalkbrenner, SBTRKT and Jamie XX. However, 2016 still proved itself nonetheless through numerous unique and quality acts. Sónar Stockholm 2016 was an epic event and I hope it returns in 2017. If not, I suppose I'll be off to Sónar Reykjavik?