Ah, law school. I believe there is a vast majority of law students who have a love-hate relationship with law school. I mean, there is a popular hashtag about it too: #lawschoolproblems.
I love it because I am truly passionate about law. However, I might not be so much of a fan of long library hours and insanely heavy textbooks and difficult assignments. The library part I even got used to, but not the other parts.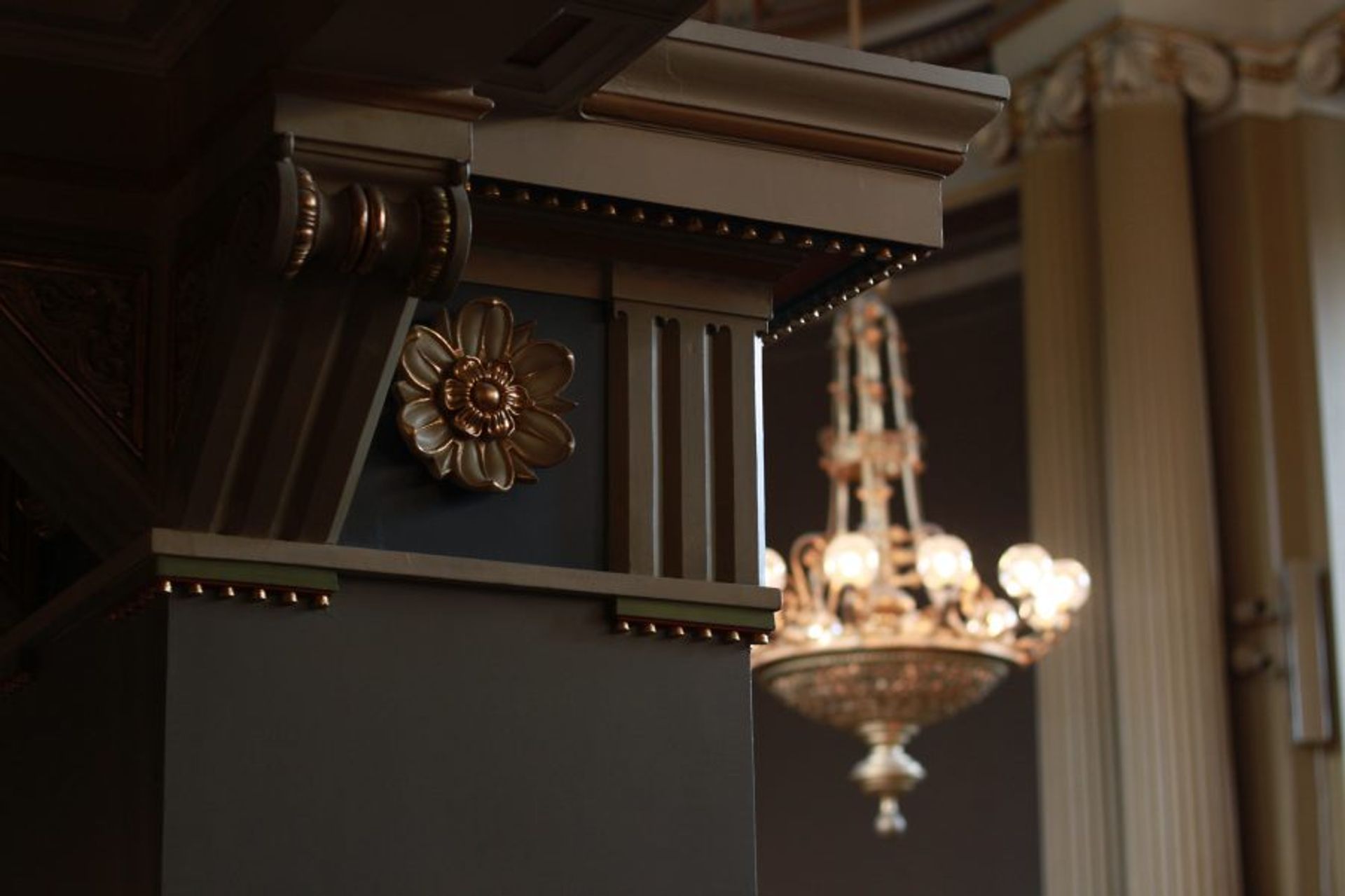 And now, exactly 6 years of law school were concluded with a diploma ceremony at Lund University. Graduation day came – the very day I thought would never come, especially considering my train of thoughts during my many assignments and take-home exams at Lund University (let's just not mention the thesis writing period, that was the pinnacle of pessimism right there). And suddenly, reality hits:
NO.
MORE.
(LAW) SCHOOL.
What? I have been in school(s) since I was 6 years old, and I am 26. Most of my life revolved around studying! What happens now? How does life work when you don't have homework or exams? 
I decided that I didn't have answers to these questions, and I probably won't find them soon. So I decided to just relax and focus on my diploma ceremony. It was everything I expected and more. And I spent it with a couple of the most important people in my life, which only made everything better.
First, we graduants formed a procession in which we slowly entered the room, following flag bearers and followed by professors in long, black togas. We entered the hall while a trio was playing J.H. Roman – Drottningholm Music – Allegro assai.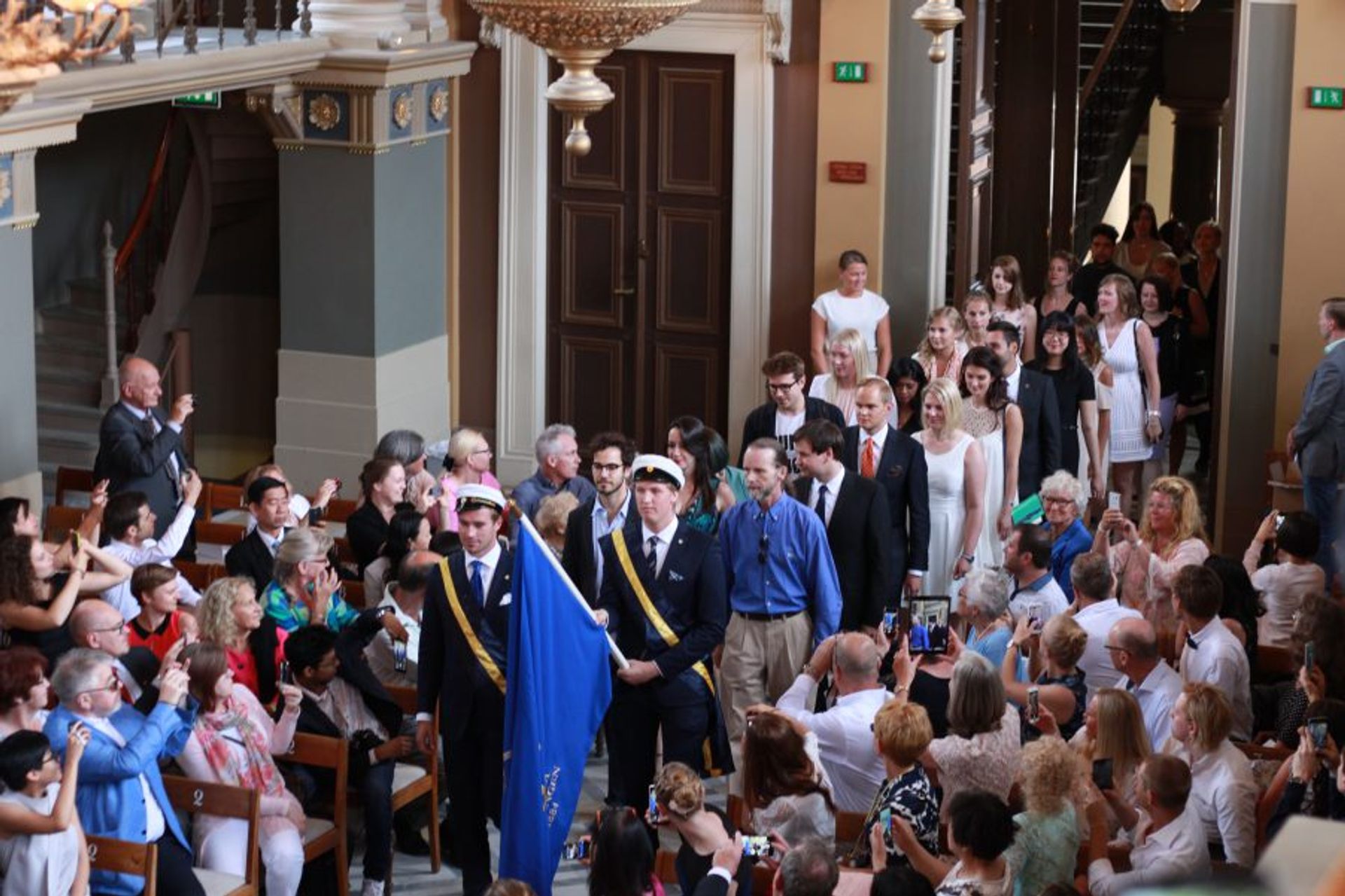 Then, we'd stand until everyone is on their posts and the professors have sat down.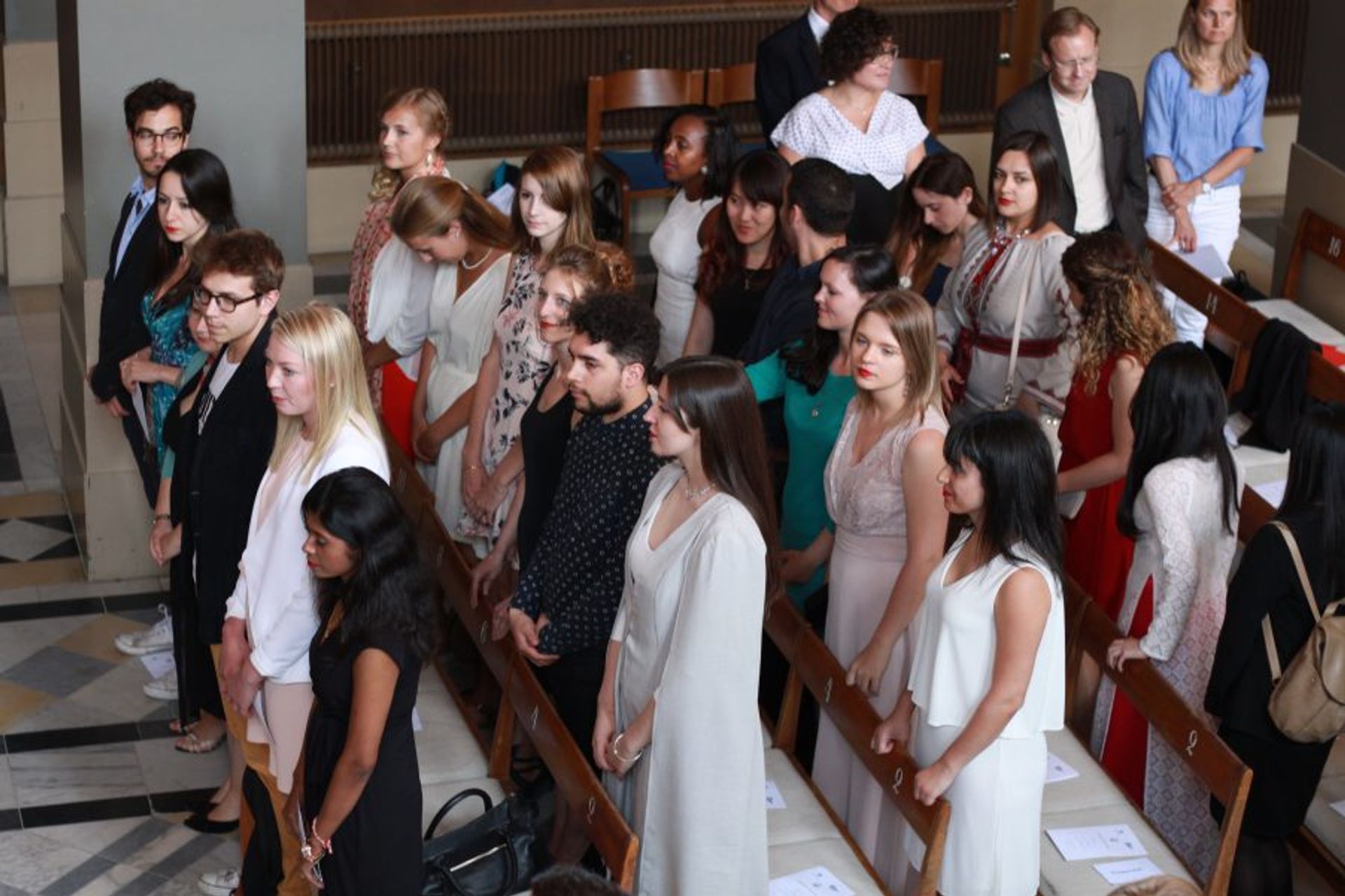 And so, the programme began. With every speech, the realisation of law school being over slowly began to grow and overshadow everything in my mind – I made it this far, all of us did.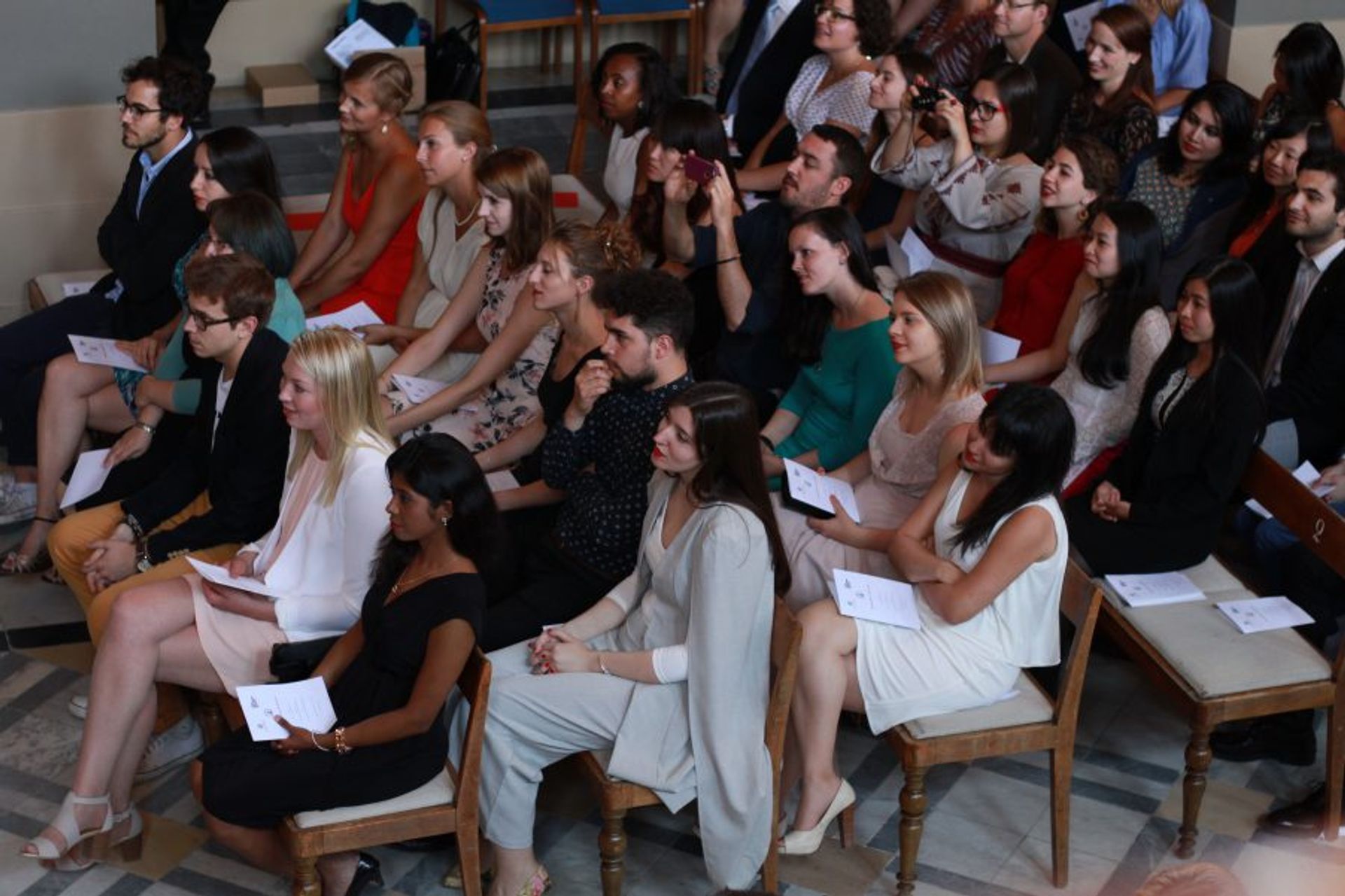 I will forever be grateful for the opportunity I was given to study in Sweden, both by the Swedish Institute and by Lund University. The education I received is more than what I expected, but it wasn't all formal education. I have grown so much as a person in the last two years, and this ceremony felt like a personal graduation as well. And what an honour it was to graduate alongside so many intelligent, wonderful individuals that are my classmates!
Slowly, after all the speeches about our accomplishments and future challenges were over, names were called out to come pick up that oh-so valuable piece of paper that we've all worked so hard to obtain.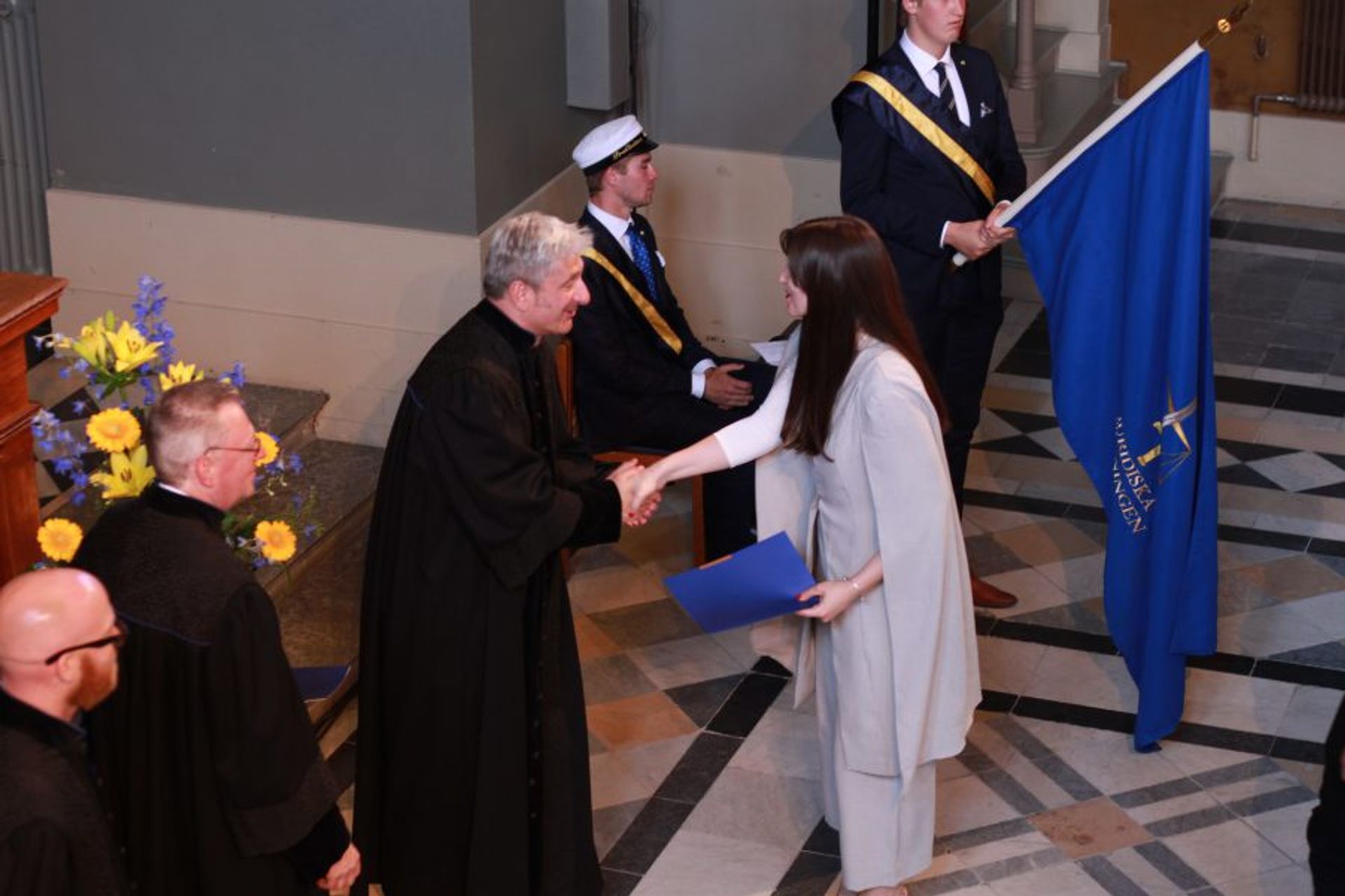 After each group of three names was called out to come for the diploma, a fanfare was heard.
That's what I call going out with a bang.
Or, well, fanfare.
Overall, the whole ceremony was so well organised, right on schedule, emotional, and truly, well, for the lack of a better word: ceremonial. It was respectful and traditional in a way that reflects the 350 years of teaching law at Lund University. 350 years. That is a long time.
I tried to acknowledge the history and tradition of Lund University with my sartorial choice for the occasion, as well. Also, it was fun to wear a cape because it had many different vibes to it (judging by people's comments): I looked like Hermione, or a Star Wars character (hm, I wonder which one wears a long cape) or a superhero which are all things I like a lot, so I see that as a compliment. Although I must say that finishing law school does make you feel a little bit like a superhero. 😀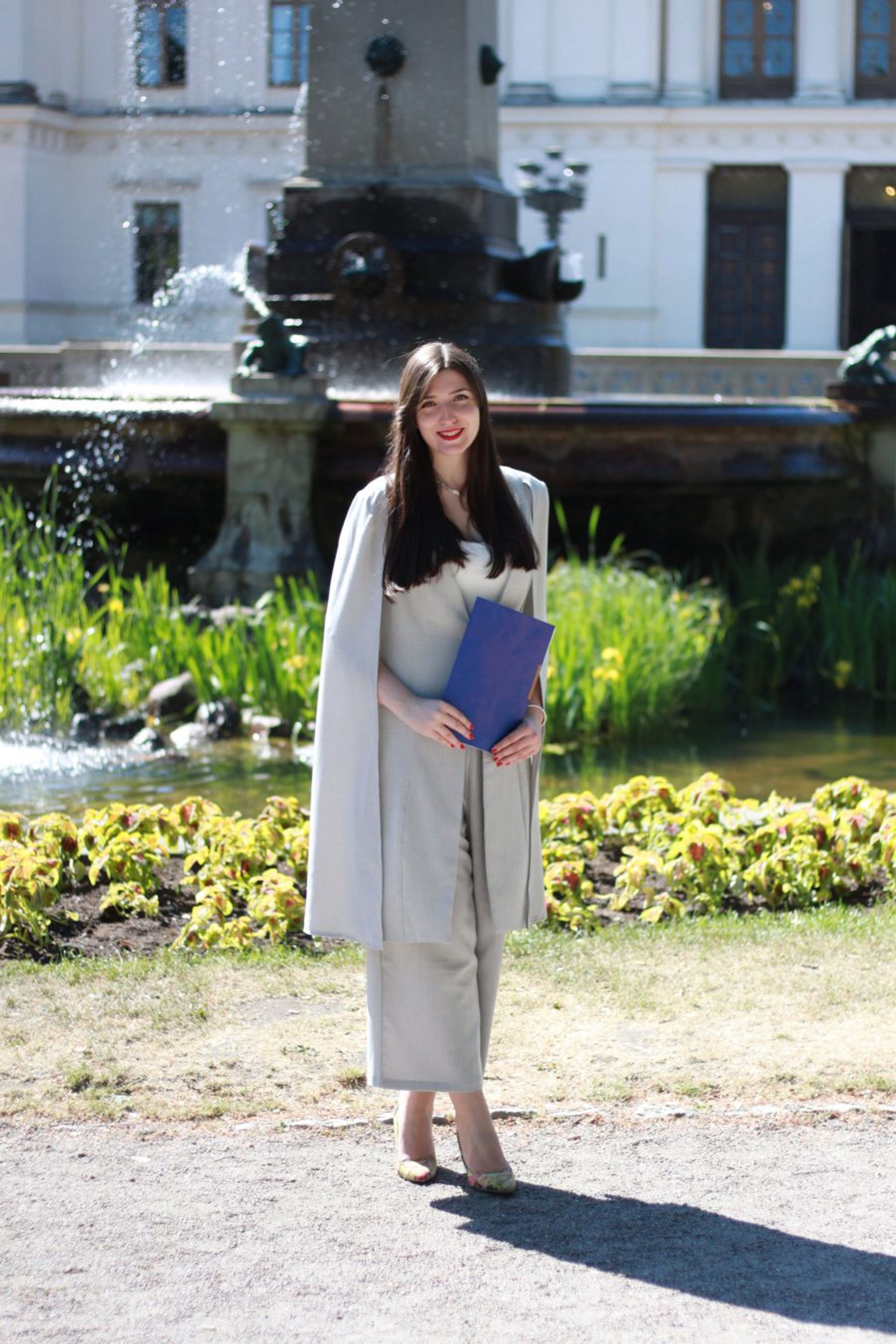 In any case, I might be done with school, but I am not done with Sweden just yet. I just have way too many ties to it at this point, and I will be staying for a while. It grew on me and charmed me into staying, in a way probably only Sweden can do that to a person.