The first year of my studies is almost over, one more year to go and I should be ready to start working. I wanted to share with you what it has been like to study marketing at Umeå University. Before coming here, I did my bachelor's degree in international business at a university of applied sciences in Finland. Initially I chose to study international business after spending a year in the United States and when returning to Finland wanted to maintain my English skills. There weren't many programs taught in English and I had no idea what I would want to do in the future, so I chose business, as the options what to focus on are broad, if you're good with numbers, you might like finance or accounting, if you like working with people you can study human resource management, and so on.
My bachelor's degree consisted of a variety of courses to give an overall perspective on business life and its different fields. So in case if I want to change my career at some point, I could do a second master's degree for instance in accounting. I was interested in marketing already before I started studying and during my studies I took many elective courses in marketing. I like the fact that marketing is diverse and it is constantly changing. For instance, social media and the internet in general have changed the way people  buy and search for things and businesses have to adjust to this. I've also found it interesting to compare different cultures with each other, for instance, if you look at the TV commercials first in the United States and then here in Sweden, they are very different. I wanted to deepen my knowledge after my bachelor's degree, so I applied here and was accepted!
As in many other master's programmes in Sweden, we have the option to choose between one and two year programmes. I chose to study for full two years, since one year goes by fast and I wanted to take the advantage to spend two years abroad, learn the language and have the opportunity to really settle in for a while. My programme is fully taught in English, but we have the opportunity to study Swedish language as well. We were required to have 30 credits of marketing studies before applying to Umeå University, so everyone in the marketing master programme would have at least the basic knowledge of marketing.
The main difference between one and two year programmes is the number of elective courses. In the one-year program there is not much space to study anything except the compulsory courses and then writing a thesis. In the two-year programme we have more space to fill with elective courses and also have the opportunity to study abroad during our third semester if we want to. Umeå University has partner universities all over the world, so there are plenty of options to choose from, if you wish to go abroad from Sweden! We can also do an internship for two months, either in Sweden or abroad, instead of taking elective courses.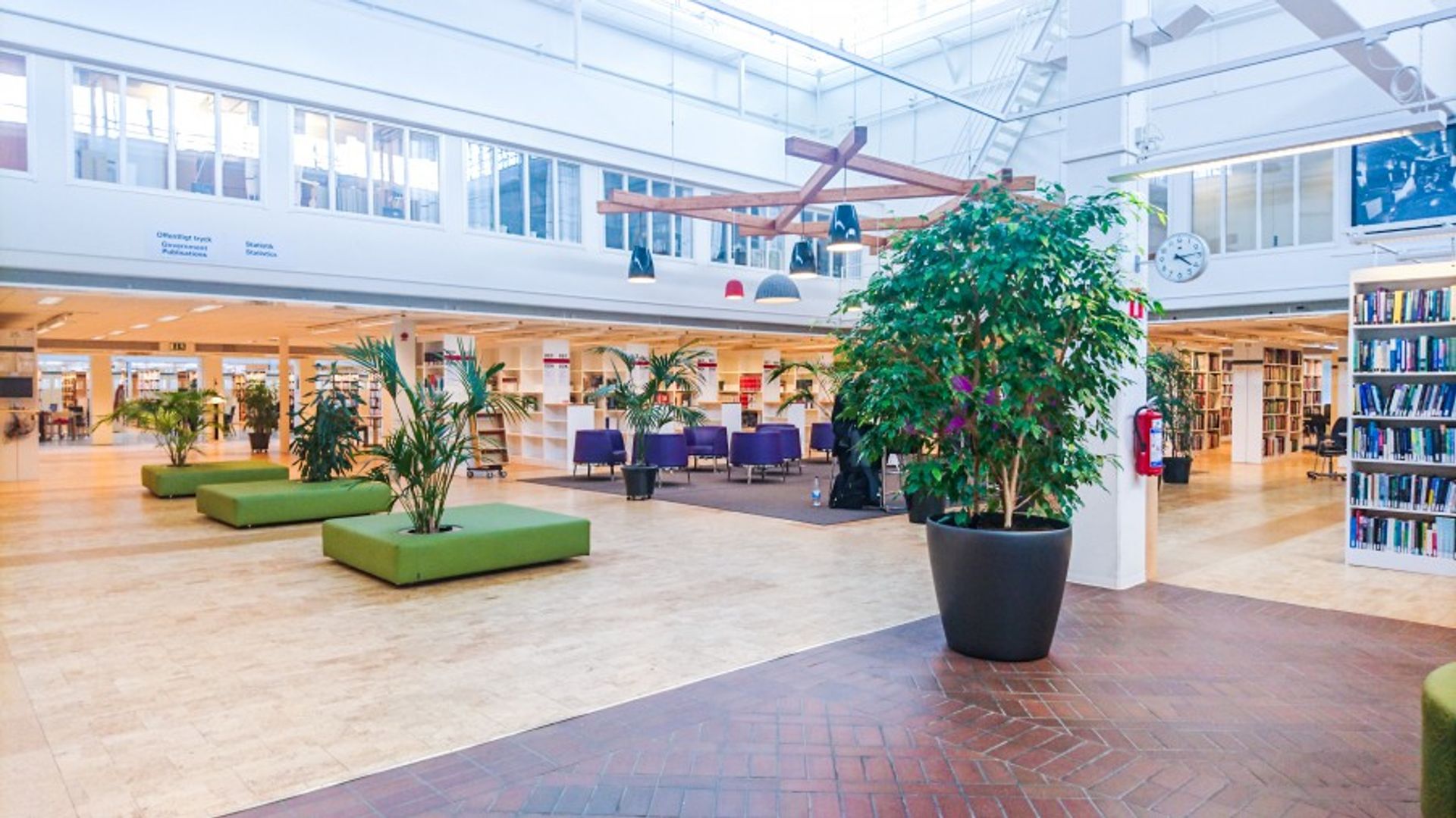 My first semester consisted of four compulsory courses and gave a big picture on marketing and management. The courses were organized in a logical way, the first course was about strategy, followed by consumer behavior, market analysis and finally, marketing planning. Compared to the marketing courses I had studied during my bachelors' degree, the approach was more theoretical, and we didn't go as much into details. Also, the emphasis has been a lot on critical thinking, which is important as some might want to continue to PhD studies and do research.
I've been happy that I chose the programme I currently study in. All the courses we've had have included diverse methods of studying, usually a group assignment and an exam. Especially at the beginning, working in groups was a good way to get to know my classmates and see how people from different countries tend to work. As the world is getting more and more international it's important to be able to work with people from different backgrounds. And as I mentioned at the beginning, marketing is constantly evolving, I'm sure I won't be bored anywhere in the near future, as there will always be something new and interesting to learn after graduating!
Ps. Umeå University was recently ranked 1st in Europe for International Student Satisfaction, I'm proud of my school. 🙂