My name is Anastasia and I'm from Russia
🇷🇺

. I'm a student at the University of Gothenburg, where I study a Master's in International Administration and Global Governance.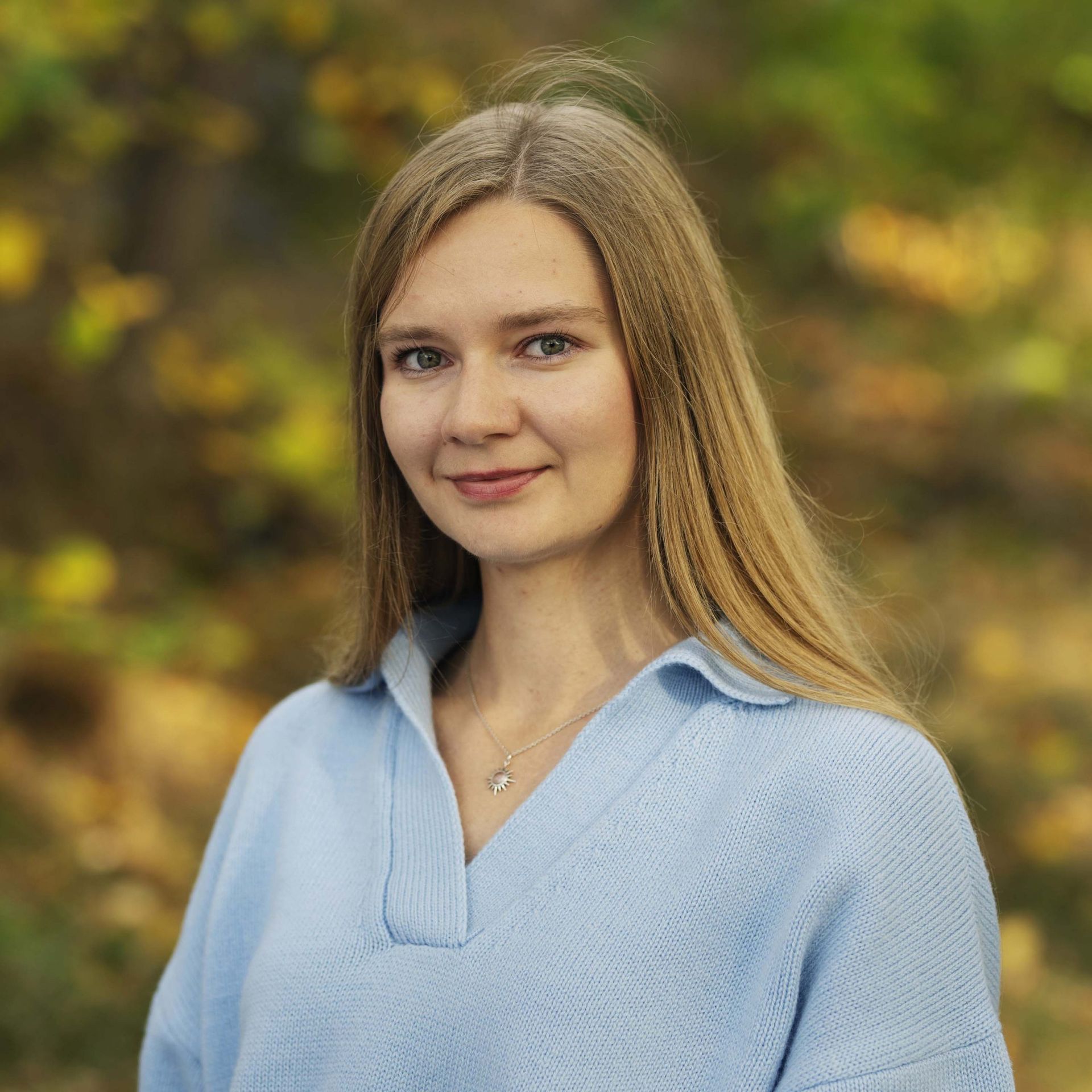 Hi, Привет, Hej everyone!
I am Anastasia, a starry-eyed girl from Saint Petersburg, Russia. It is an honour and pure joy at the same time to be a digital ambassador for Study in Sweden and show you, my friends, the Swedish way of life. Every single day I learn something new here, explore the country and its traditions, get to know locals and push myself out of my comfort zone because it is the only way to grow.
After working for several years after my bachelor's I have decided to change my field and go back to school once again. So now I am studying MSc in International Administration and Global Governance at the University of Gothenburg, which is located on the wonderful Swedish West coast.
As I have lived in another Nordic country before, I knew quite well what to expect in terms of culture, lifestyle and weather (came prepared with a warm jacket, raincoat and roll of Christmas lights for my room). Sweden is a kingdom I was curious about from childhood and a country I look up to while thinking of possible changes in my motherland.
Being an SMM enthusiast and photography lover, I enjoy creating visual content and sharing stories on social media. I find that this way of communication with the world suits me well and allows me to share my vision and unique voice. As probably many of you, I want to make a positive contribution to the world and let our planet thrive. I do care about all kinds of injustice and insecurity, and the special focus of my work is on achieving SDG 4 on quality education for children around the globe. I truly believe that being bold & ambitious is the superpower of our generation that will save the world, just like love.
Long story short, my dreams and aspirations led me to Sweden, where I have become a master's student, Swedish Institute scholarship holder, and digital ambassador. It is the beginning of a new huuuge chapter and it feels so right to share my journey with you guys! ✨
MSc International Administration and Global Governance at University of Gothenburg