Long live SAAB! The fate of SAAB is an oscillating. It is a story frequently brought up by people in the automotive engineering/applied mechanics department. The company is flip-flopping between speculations of bankruptcy and restructuring. Many people around the world and in Sweden specially are sentimental towards the car that is "born from jets". They are great cars!
The Automotive Engineering vehicle dynamics class had the joy of spending the day at the AstaZERO (Active Safety Test Area – Zero traffic accident) test track. It is a brand new testing facility opened in September 2014, and it is owned by TU Chalmers and SP (Technical Research Institute of Sweden). The track overview is shown above (sorry it is in Swedish).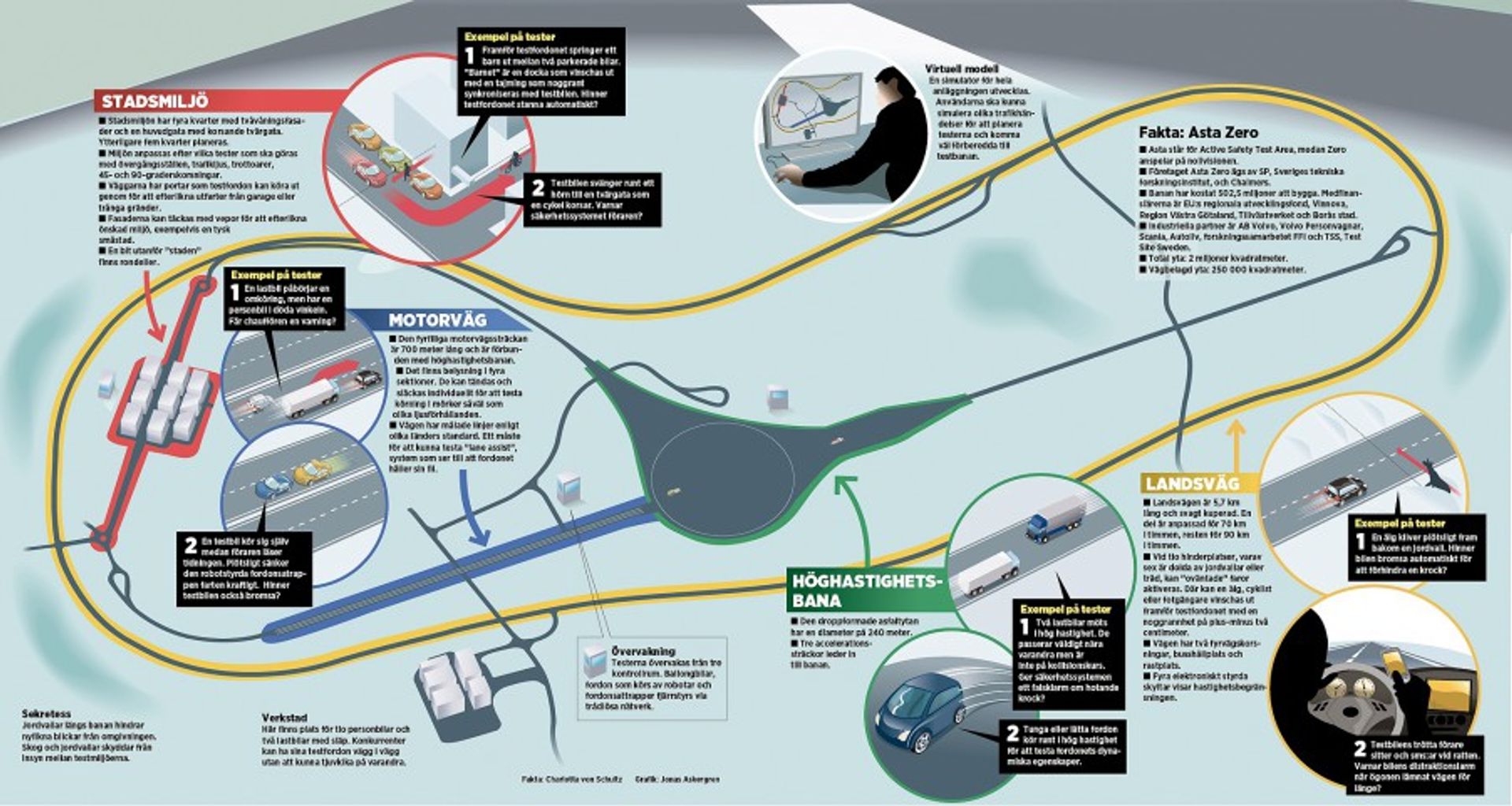 [ref: http://www.nyteknik.se/tidningen/article3841629.ece]
The purpose of our visit was to conduct a vehicle dynamics lab in collaboration with NEV (National Electric Vehicle, the company that owns the SAAB cars brand). Yes, we got to drive SAAB test vehicles.
The goal of the lab is to help us develop a feel for complex vehicle behavior under motion. There were three tests: steady state cornering, frequency response, and accident avoidance maneuver.

Steady state cornering: driving around a circle while increasing speed until the tires is starting to lose grip. The tarmac is wet and slippery. I think we got up to 65 km/h around a 14 m radius track before plowing wide.
Frequency response: practically doing slalom in a car to determine how responsive it is. Accident avoidance: at 60 km/h & try to avoid a "moose". We had the chance to experience the difference ESP – Electronic Stability Control made in a car.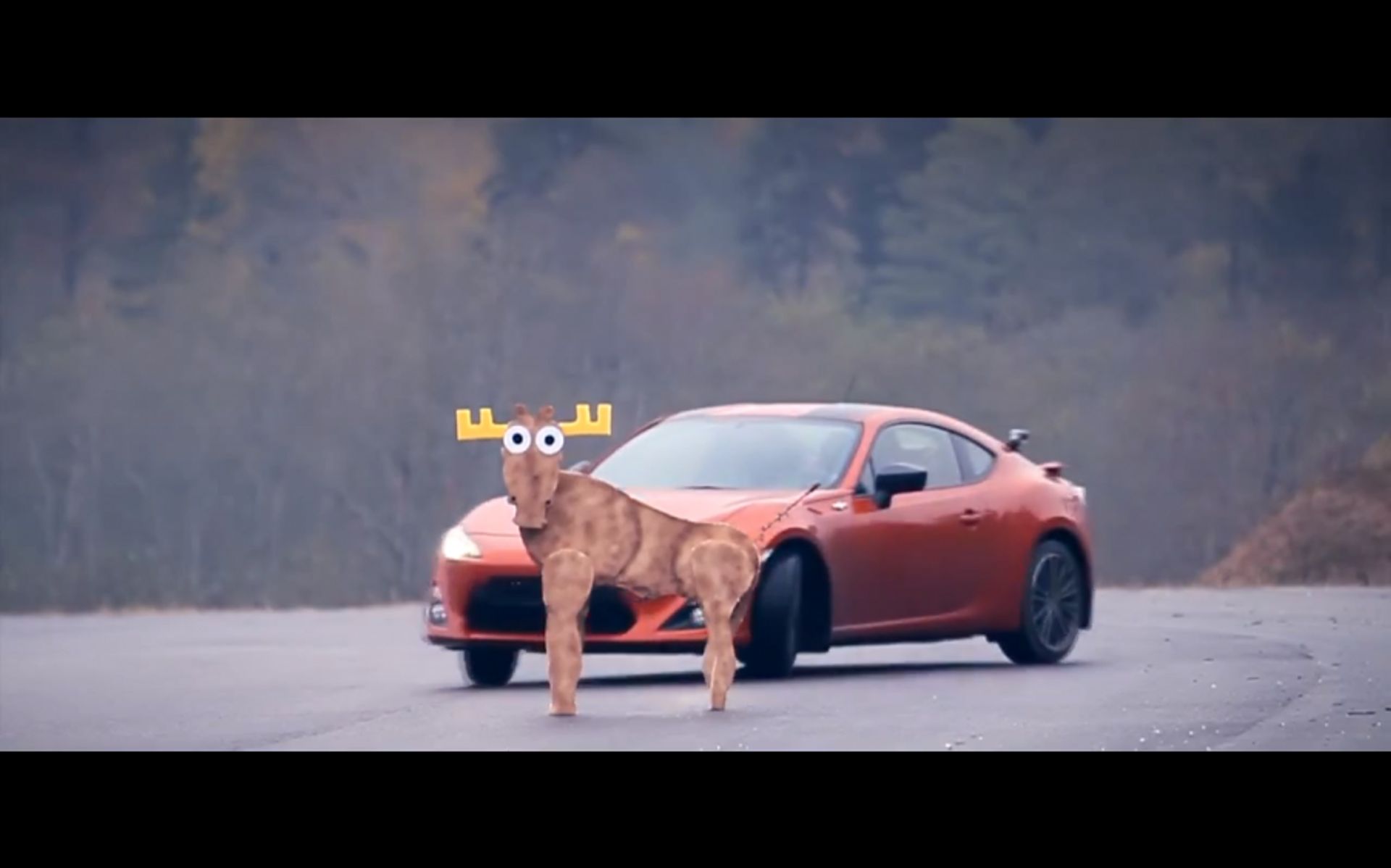 (Photo: Moose avoidance test, source: http://www.crankandpiston.com)
There was no real moose fortunately, just a row of pylons.
Video about AstaZero: